FCRA Attorney California - Consumer Attorneys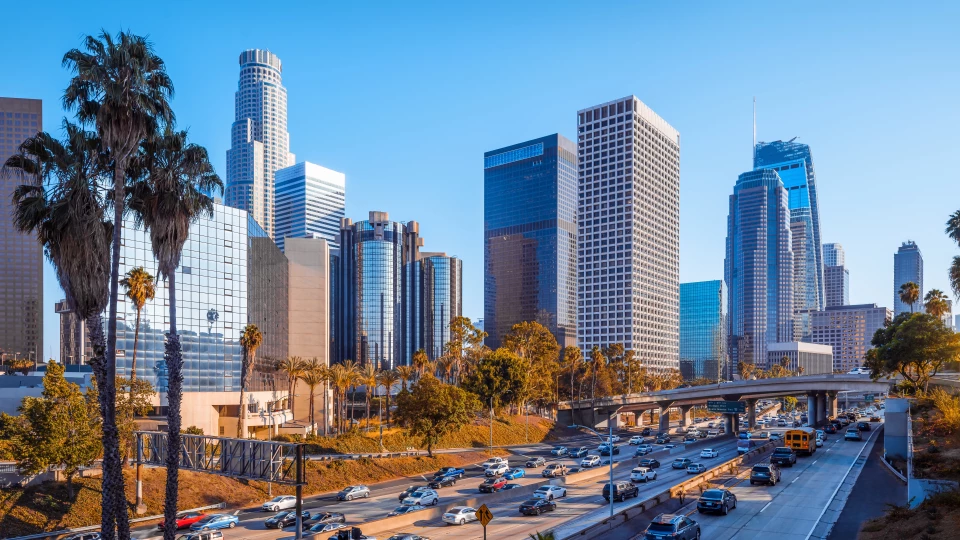 California may be The Golden State, but things feel golden when Californians discover serious errors on their credit reports. Credit report mistakes are very common, and when a consumer is denied a mortgage or car loan or bypassed for a job due to a damaged credit report, it's time to take some serious legal action - enter Consumer Attorneys!
At Consumer Attorneys, we connect individuals with local Fair Credit Reporting Act (FCRA) attorneys who protect and promote their clients' rights under the FCRA. Every day, numbers of California residents deal with credit report challenges associated with debt collectors, background check companies, and credit reporting agencies.
Oftentimes, credit reporting agencies (CRA) - even the three major entities, Experian, TransUnion, and Equifax – have been accused of not correcting credit report mistakes even after proper credit report disputes have been filed. The Federal Trade Commission states that about 25% of American consumers have at least one error on one or more of their credit reports.
Basically, consumers fall into two categories: those who regularly check their credit reports and those who don't. Have you checked your credit reports lately? If not, you should. The reason is simple: out-of-date, suspicious, or inaccurate information could be embedded in your credit information and you might never know unless you diligently analyzed the contents.
Credit report errors cover a lengthy spectrum of possibilities, from closed accounts reported as open to account balance errors, payments listed as late that were on time, and downright identity fraud. The list goes on and on.
It is imperative you obtain a free copy of your credit report from each of the three CRAs once a year. Carefully examine each report and make note of any questionable entries. If you notice anything suspicious, give our team a call at +1 877-615-1725 right away!
The FCRA is Your Legal Ally
Under the FCRA, you have a right to request that credit reporting agencies rectify any misinformation on your credit reports in an efficient and thorough manner. Unfortunately, disputes filed by consumers are not always addressed professionally or adequately by credit reporting agencies - shocking but true. When consumer disputes fall on deaf ears, you need an FCRA Attorney to take over the reins on your behalf!
The partial list below explains how credit reports can become riddled with damaging information, causing consumers' credit ratings to plunge.
Merged Files - A similar or identical name within a family or outside a family can be, inadvertently, merged into credit reports that bear the same or similar name. Interestingly, as many as 35% of merged files involve family members.
Identity Theft - Identity theft is a pervasive problem in California and shows no signs of stopping. If a thief steals your personal information, he or she would use your credit cards, bank accounts, etc. to make unlawful cash advances, purchases, open up lines of credit, or secure loans in your name.
Identity theft is the fastest-growing crime in America. According to Javelin Strategy & Research, identity theft generated $16.9 billion in losses in the United States in 2019. In 2020, 47% of surveyed Americans experienced identity theft, 37% experienced application fraud, and 38% experienced unauthorized access to one or more existing accounts.
Continual monitoring of one's credit report must be taken seriously. If you suspect identity theft:
File a police report - some creditors, lenders, and debt collectors may require this
Fill out an identity theft affidavit from the Federal Trade Commission http://www.consumer.ftc.gov/articles/pdf-0094-identity-theft-affidavit and reach them at 1-877-438-4338. This needs to be submitted to all involved creditors.
Notify the CRAs. They can generate a credit freeze, which would prevent anyone – including you – from opening up a new line of credit in your name. Transaction alerts with credit card issuers can also be established to provide additional security.
Though this may all feel intimidating, Consumer Attorneys can put you in touch with a local FCRA attorney with expertise regarding identity theft.
Unauthorized Access – The FCRA strictly limits who has a legitimate reason to view your credit reports. Legitimate searches are conducted by loan officers, potential landlords, employers, and others, with your permission.
If your credit report was accessed without your approval, you may notice accounts you never authorized. Also, if someone has viewed one or more of your accounts who does not have a permissible business purpose, you must take action immediately! Any type of unauthorized access should be viewed as potential identity theft.
Inaccurate Public Records – Frequently, CRAs will use independent agencies to search public records, and those independent agencies report back to the CRAs. Predictably, the more people handling data, the more chances errors can occur.
Public records with adverse information can sneak into your credit reports by mistake. For example, a bankruptcy that was discharged may not be reported as such. Also, inaccurate descriptions of properties are not uncommon. A simple clerical error indicating the wrong square footage of a home can complicate things with lenders. These examples only scratch the surface.
Stale Debt – Some debts are old enough to be considered 'stale.' Usually, trade lines (credit accounts reported to credit bureaus) should drop off one's credit report within seven or seven and a half years after the initial delinquency. If any delinquent debt is still on your credit report that shouldn't be there, a California FCRA attorney can address the hindrances keeping the delinquent debt from dropping off.
Re-aging Debt – Unethical collection agencies may choose to modify the last payment date of a debtor's account in order to alter the statute of limitations. A collection agency has no legal authority to change the date of first delinquency, and doing so is a gross violation of federal law and a suitable offense. If you discover a creditor has re-aged the original date of delinquency on one or more accounts, you have the right to pursue a cause of action, as outlined by the FCRA and the Fair Debt Collection Practices Act.
California, We're on Your Side!
Legal representation is critical to ensure Californian's rights are protected under the FCRA. FCRA attorneys help their clients achieve desired outcomes. Having a powerful legal advocate on your side who will fight for your consumer rights, hold entities accountable, and work toward any financial damages is peace of mind.
We encourage you to visit www.annualcreditreport.com to secure your free credit reports. If any information looks questionable, give us a call right away at +1 877-615-1725 and take advantage of a free case review. You are also entitled to a free credit report analysis. Your circumstances may qualify you to pursue financial damages.
You Want Authority and Expertise
As a leading national consumer protection law firm, Consumer Attorneys offers California residents more than 10 years of consumer protection experience. In addition to addressing damaging credit report information, we offer seasoned legal counsel when dealing with debt collectors and background check businesses who violate the FCRA. Our attorneys' efforts have secured more than $100 million in monetary recoveries for our clients.
From California to New York, our FCRA attorney teams help consumers restore their good names, reputations, and credit standings that may have been negatively impacted by one or more parties' actions. Consumer Attorneys represents the interests of consumers nationwide in state and federal courts.
Consumer Attorneys is featured in a variety of prominent media outlets, including Super Lawyers, CR Consumer Reports, Bankrate, The New York Times, Daily News, Reuters, and Law Street. Super Lawyers, for instance, has a long-standing reputation for excellence and includes only qualified lawyers chosen from a select pool of peer-reviewed and independently researched candidates.
It's important to know that if your case is accepted, you will pay no out-of-pocket fees. Our FCRA attorney teams receive a fee only if they win on your behalf!
Justice Will Be Served - Give Us a Call!
If your credit reports include damaging errors or if your errors have not been rectified after a proper dispute or other measures, call Consumer Attorneys immediately! Those in California can connect with our legal team in various ways:
Call +1 877-615-1725 for immediate assistance and a free case review.
Fill out our brief Contact Us form or initiate a LIVE CHAT share your concerns.
Reach out to us at info@consumerattorneys.com with any questions at any time.
¿Es usted víctima de los acreedores, los cobradores de deudas o las agencias de información crediticia?
Póngase en contacto con nosotros y le devolveremos su vida financiera a la normalidad.
Ponerse en contacto