Can you sue TeleCheck Services Inc. for Errors not Fixed?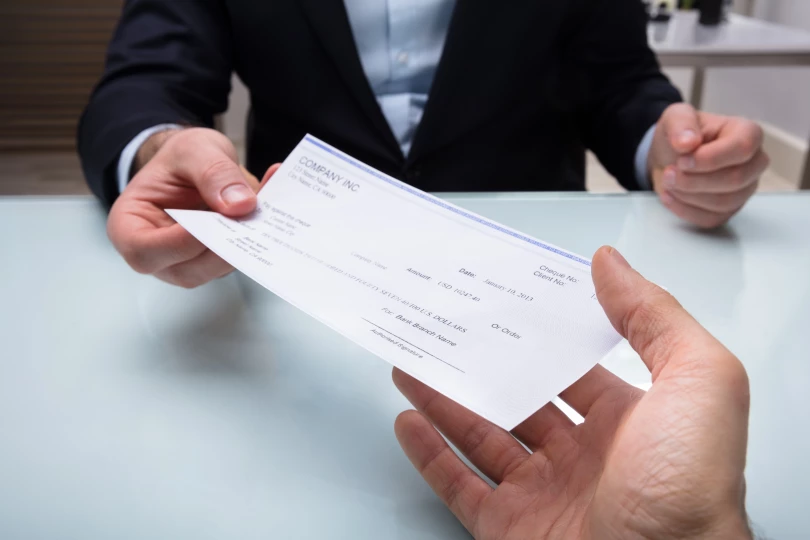 Errors in a TeleCheck Services report can cause your checks to be denied. See what you can do to fix these errors.
There are a plethora of check verification companies in the United States, and TeleCheck Services Inc. is one of them. TeleCheck assists retailers, financial institutions, and other entities by reducing their risks for fraud and other concerns that infiltrate monetary transactions. This includes the usage of checks.
TeleCheck collects information on you just like the three main credit report agencies, including Equifax, TransUnion, and Experian. TeleCheck prepares consumer reports based on information obtained by creditors, auto finance companies, public records, credit card issuers, etc. The problem lies with inaccurate information that can seep in.
From lenders, insurance companies, and banks to utility companies, retail stores, and gaming casinos, there are many venues that accept personal checks. When they deny your checks, you can find yourself up against a number of challenges. Also, you may have checks that are bouncing, and you wonder why! Could it be inaccurate information on your consumer report by TeleCheck? If so, it's time to take action, and Consumer Attorneys can help!
Choose the Best Consumer Attorney Near Me for Your Legal Needs

If you're looking for a reliable consumer attorney near me to handle your legal matters, our skilled team is ready to assist. We specialize in consumer law, addressing issues like unfair business practices, debt collection, and warranty disputes. Don't hesitate to contact our reputable law firm to ensure your rights are protected and to receive the expert guidance you need in resolving your consumer-related problems.
The Fair Credit Reporting Act is on Your Side!
Under the Fair Credit Reporting Act (FCRA), TeleCheck and all other consumer reporting companies must provide a copy of the information in your report upon request. These reports, however, may contain detrimental information that would work against you if you were to apply for a home loan or car loan, request an extension of credit, apply for a rental property, and more! Incorrect criminal background information could also be on your TeleCheck consumer report. These types of errors are not uncommon!
If you believe your TeleCheck report contains harmful, false information, the issue needs to be repaired or adjusted quickly! If TeleCheck does not correct or remove errors on your consumer report in a timely or responsible manner in adherence to FCRA guidelines, you have the right to sue!
If you desire to contact TeleCheck:
Address: P.O. Box 6806 – Hagerstown, Maryland 21741-6806
Phone: 800-366-2425
Website: www.telecheck.com
When You Want Justice, You Want Consumer Attorneys!
Consumer Attorneys' seasoned legal pros fight for maximized financial compensations when consumers' efforts to resolve issues with TeleCheck are ignored or handled inappropriately and do not align with FCRA guidelines.
Consumer Attorneys serves consumers nationwide and represents them in state and federal courts. We will connect you with a lawyer nearby who will assess your situation as part of a free case review. You can also take advantage of a free credit report analysis. Your situation's circumstances may entitle you to significant financial compensations.
As a leading national consumer protection law firm, Consumer Attorneys offers its clients more than 10 years of consumer protection expertise. Our lawyers' efforts have secured more than $100 million in monetary recoveries for our clients.
You Can Bank on Our Reputation!
Consumer Attorneys is featured in a variety of prominent media outlets including Super Lawyers, CR Consumer Reports, Bankrate, The New York Times, Daily News, Reuters, and Law Street. Super Lawyers, for instance, has a long-standing reputation for excellence and includes only qualified lawyers chosen from a select pool of candidates who have been peer-reviewed and independently researched.
Also, as our client, you will pay no out-of-pocket fees. Our legal teams receive a fee only if they win on their clients' behalf! We're ready to become your powerful legal ally!
It's Time to Act – Contact Our Team!
If your file with TeleCheck includes damaging errors and if your errors have not been rectified after a proper dispute, Consumer Attorneys wants to know!
Call +1 877-615-1725 for immediate assistance and a free case review
Fill out our brief Contact Us form or initiate a LIVE CHAT – share your concerns.
Reach out to us at info@consumerattorneys.com with any questions at any time.
Are you violated by creditors, debt collectors, or credit reporting agencies?
Call us, and we will restore your financial life back to normal.
Get in touch