Did Errors with 'Asurint' Cost You a Job or Promotion?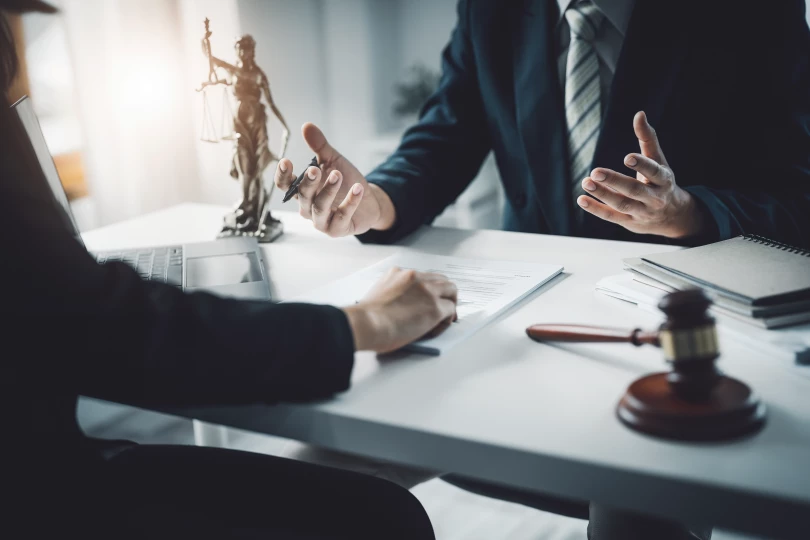 Welcome to Consumer Attorneys! This is where Americans who believe a lawsuit against Asurint Background Screening Solutions get justice. The fact you are here means you may have some serious questions as to why you didn't get the job you were highly qualified for. On the other hand, were you denied a job promotion? If you are left with questions and concerns, Consumer Attorneys is here to help!
It's normal for hiring personnel to request a background check agency's services, such as Asurint, in order to 'thin out the herd' and select the best candidates for a job. At Consumer Attorneys, we get that! Unfortunately, it is also normal for background check agencies to go to court due to damaging information in a report that shouldn't be there. Asurint is one of many background check services that has had their day in court – more than once!
Information on background check reports can include credit reports, criminal histories, employment histories, drug screening, social security number searches, driving records, and more. That information has the power to make or break one's chances of getting ahead financially or being hired for a job.
It's fine when detrimental information on a background check report is valid. However, when damaging information on a background check report is fallacious, inaccurate, outdated, and misleading, then "Houston, we have a problem!".
Sue Experian: Holding Them Accountable for Credit Report Errors and Identity Theft
Sue Experian if you're a victim of credit report errors or identity theft. Experian is one of the three largest credit bureaus in the United States, and they have a legal obligation to ensure that their reports are accurate. If you have suffered financial losses as a result of an error or false information on your Experian report, you may be entitled to compensation. Contact our legal team today for assistance in holding Experian accountable and resolving any issues you may be facing.
Let's Get Down to Business!
If your Asurint background check included information that impacted your chances of being hired or getting a promotion, or if negative information on the background report delayed the start of a job, you may have grounds for a lawsuit against Asurint!
Errors are far too common on background check reports, and job seekers who have no criminal records of any kind have discovered felony convictions on their Asurint background check reports. Never assume the outcome of your background check is kosher – mistakes occur all the time!
Consumer Attorneys will go against Asurint or any other background check agency that does not abide by the Fair Credit Reporting Act, which is designed to protect your rights! If you filed a dispute with Asurint and they gave you the runaround, contact Consumer Attorneys immediately! Consumer Attorneys' legal experts will fight for your rights and pursue the most substantial financial compensations you can receive!
When Your Dispute Falls on Deaf Ears
Perhaps you have already filed a dispute with Asurint regarding a background check report with more than one error. Background check agencies have 30 days to remove unwarranted/damaging content on their reports per a consumer's dispute request. If your dispute hasn't generated satisfactory results after that 30-day window, you may qualify to sue Asurint, and Consumer Attorneys can help you.
Contact information for Asurint – Address: Asurint – PO Box 14730 – Cleveland, OH 44114 ~ Phone: 1-800-906-2035 ~ Website: www.asurint.com
Consumer Attorneys serves clients nationwide who are represented in state and federal courts. We'll connect you with one of our seasoned background check lawyers who will assess your situation as part of a free case review. You can also take advantage of a free credit report analysis. We will advise you of your next step forward.
"But I Can't Afford a Lawyer!" – Actually, You Can!
If you believe you have a legitimate claim against Asurint and your case is accepted, you will be pleased to know you will pay no out-of-pocket fees for our services. Our legal teams receive a fee only if they win! You have nothing to lose! The question is, "What do you have to gain?" Let's chat!
It's Time to Act – It's Time to Contact Our Team!
If your background check report includes damaging errors or if your errors have not been rectified after a proper dispute with Asurint, contact Consumer Attorneys right now!
Call +1 877-615-1725 for immediate assistance and a free case review
Fill out our brief Contact Us form or initiate a LIVE CHAT – share your concerns.
Reach out to us at info@consumerattorneys.com with any questions at any time.
Are you violated by creditors, debt collectors, or credit reporting agencies?
Call us, and we will restore your financial life back to normal.
Get in touch