Has CSC Credit Services Stonewalled You?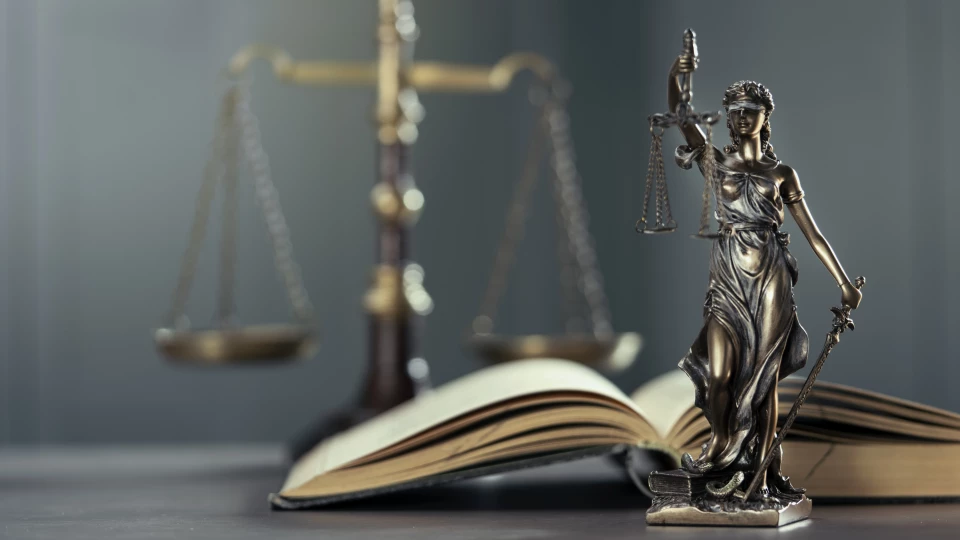 Consumer Attorneys can help you break through any stonewalling that CSC Credit Services might be doing when it comes to credit report errors.
Welcome to Consumer Attorneys! We offer powerful and persuasive negotiators who will not tolerate consumers being taken advantage of by credit report bureaus. These agencies have an unfortunate history of stonewalling consumers who attempt to remedy errors on their credit reports.
Many people are unaware of two things regarding credit reports: the pervasiveness of errors and the devastating impact those errors can cause. Being denied a business loan or home loan are only a few examples of the rea -life consequences of lingering credit report errors. Damaging content will cause credit scores to plummet.
Experian Credit Dispute: How to Fix Errors on Your Credit Report

Your credit report is a key factor in determining your financial health, and inaccuracies can have a significant impact on your credit score. If you've found errors on your Experian credit report, it's important to take action. You have the right to dispute any inaccuracies and have them corrected. Contact our legal team today to learn more about how we can help you with your Experian credit dispute. Our experienced attorneys can guide you through the process of disputing errors, dealing with debt collectors, and protecting your credit score. Don't let inaccuracies on your credit report hold you back - let us help you take control of your financial future.
Credit report disputes going nowhere?
Equifax is one of the three largest credit report bureaus, in addition to TransUnion and Experian. Equifax partners with CSC Credit Services, which is a credit report agency in its own right. If you have any credit report issues associated with Equifax, those issues are funneled to CSC.
The truth is, credit report agencies have a reputation for not addressing consumer disputes in a timely manner, or not meeting their needs at all. If you discover errors on your credit report and encounter challenges with trying to get CSC to remove them, Consumer Attorneys is here to help!
Consumer Attorneys' credit report lawyers will cut through the nonsense that credit report bureaus often generate. Our legal professionals fight tooth and nail for our clients' maximum financial compensation when it is discovered that efforts by credit bureaus are found to be lax or nonexistent.
It can't be argued. Damaging errors coupled with time produce lowered credit scores. If CSC Credit Services has given you the run-around while your credit has taken a beating, it's time to let Consumer Attorneys become your potent legal ally!
If you are not sure if any errors exist in one or more of your credit reports, go to annualcreditreport.com to secure your free copies. If any entries look unfamiliar or questionable, give our team a call right away!
Under the Fair Credit Reporting Act, you have a right to sue credit report agencies when their mistakes cause harm. Consumer Attorneys represents clients nationwide in state and federal courts. We'll connect you with one of our credit report lawyers who can assess your situation as part of a free case review. You can also take advantage of a free credit report analysis. Your circumstances may entitle you to financial compensation.
Contact CSC Credit Services directly regarding credit report errors:
Address: 3170 Fairview Drive, Falls Church, Virginia 22042
Phone: (703)876-1000
No out-of-pocket fees, no worries!
Many people bypass the opportunity to seek legal counsel and think to themselves, "There's no way I could afford a lawyer!" Think again, since you pay no out-of-pocket fees when working with Consumer Attorneys. Our credit report lawyers only receive a fee if they win on your behalf! You have nothing to lose and, quite possibly, much to gain in financial damages.
Exceptional Consumer Attorney Services: Your Path to Legal Protection

With over a decade of experience, a vast clientele of satisfied individuals, and millions of dollars in successful compensations, our reputable law firm offers comprehensive consumer attorney services. Our dedicated team is committed to helping you navigate through challenging situations involving debt collectors, biographical data verification companies, credit reporting agencies, and related errors. As our valued client, you benefit from our cost-free services, as we firmly believe that access to legal support should be readily available to everyone. Take charge of your consumer rights today - reach out to us for expert guidance and effective solutions.
Let's get down to business. Contact our team now!
If your credit reports include damaging errors or if your errors have not been rectified after a proper dispute, call Consumer Attorneys immediately! You can connect with our legal team in various ways:
Call +1 877-615-1725 for immediate assistance and a free case review
Fill out our brief Contact Us form or initiate a live chat to share your concerns.
Reach out to us at info@consumerattorneys.com with any questions.
Are you violated by creditors, debt collectors, or credit reporting agencies?
Call us, and we will restore your financial life back to normal.
Get in touch