Identity theft lawyers in Brooklyn, NY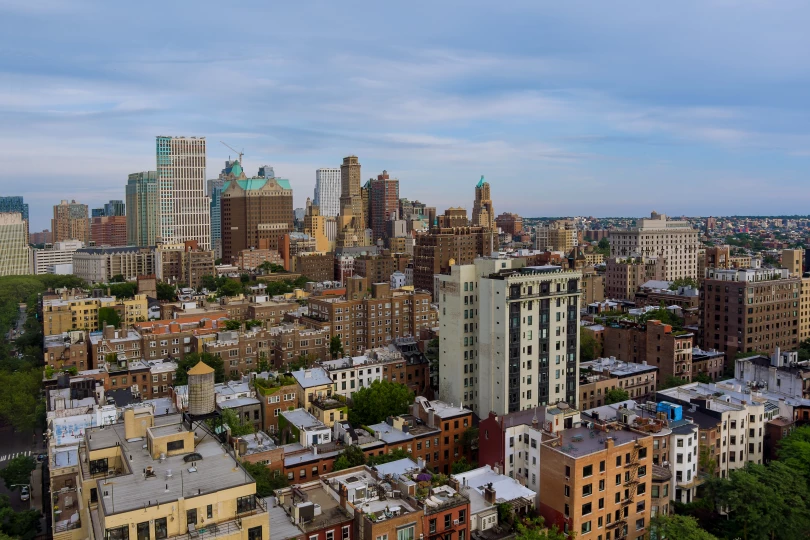 If you live in Brooklyn, New York and need help dealing with identity theft, Consumer Attorneys has your back.
Welcome to Consumer Attorneys, where identity theft meets its match. As a resident of New York, you may be aware that New York's Identity Theft Act protects consumers, allowing them to recover damages, penalties, and attorneys' fees. If you are an identity theft victim, you want three things: 1) a lawyer near you; 2) a lawyer who specializes in identity theft; and 3) a legal team that offers immediate assistance.
Trusted Consumer Lawyer: Decades of Success at No Cost to You

With over 10 years of experience, our legal firm has established itself as a reliable ally in addressing issues related to debt collectors, background check companies, and credit reporting agencies. Our consumer lawyers have successfully assisted more than 10,000 clients, securing over 250 million dollars in compensation. Additionally, we offer our high-quality services free of charge to our clients, ensuring that you receive the support you need without any financial burden. If you're struggling with errors or disputes connected to these entities, don't hesitate to contact us and let our consumer lawyers help you achieve the best possible resolution.
If you know who stole your identity or if law enforcement can find the individual, you can sue the perpetrator in both criminal and civil court. Other options are available if you don't know the identity thief, but either way, access to strong legal counsel is critical to ensure the best outcomes.
Identity theft is rampant in New York and other states through a variety of means including robbery, phishing, computer fraud, social media, mail theft, and even dumpster diving. And it's not just adults — children can also fall victim when their Social Security numbers are stolen and used for illegal financial activities. Believe it or not, many credit and loan companies don't check the ages of the owners of Social Security numbers.
You want justice; so do we
If personal information such as your Social Security number ends up the wrong hands, a slew of negative consequences can ensue: The thieves can open new credit cards and establish lines of credit, potential employers can deny you job positions and promotions, and, as if that weren't bad enough, IRS tax bills could come your way, all due to fraudulent activity you can't control.
The first step toward protecting yourself is taking advantage of a free case consultation — simply call +1 877-615-1725. If you feel your credit, reputation, business, and sanity are toeing a thin line, you can breathe easy knowing our identity theft lawyer teams have access to experts in technical fields and other critical arenas the government or police departments may not.
As a leading national consumer protection law firm, Consumer Attorneys' 10+ years of experience has given us the expertise to help clients effectively and comprehensively deal with identity theft, debt collection harassment, background check errors, and credit-reporting misconduct.
Consumer Attorneys, based in New York City, represents nationwide clients in state and federal courts. Our efforts have secured more than $100 million in monetary recoveries. We even pursue possible third-party liability, including lending institutions/banks, merchants, employers, hospitals/health care facilities, and others who may have contributed in some way to your losses.
Identity theft in New York takes many shapes
There are many ways New York residents can become identity theft victims. Here are just a few:
Government identity theft: Thieves use your Social Security number, passport, or driver's license to apply for government benefits locally or nationally for unemployment, disability, food stamps, etc.
Scam identity theft: You receive an email, call, text, or social media request regarding goods, services, or promises you believe are legitimate but aren't, and you end up providing your personal information. Call our legal team now.
Financial identity theft: Someone takes over your bank account or sets up a new account in your name without your permission. Time is of the essence; we're here to take your call.
Data breach identity theft: You receive notification that your personal information was exposed in a data breach or other security incident. Our identity theft lawyers are here to help.
Medical identity theft: Your medical provider or insurance company notifies you that someone other than you was using your medical services. This could involve a variety of health care services including getting prescriptions filled. This type of theft could prevent you from 1) being authorized for critical medications; 2) submitting claims; 3) receiving medical care, and more.
Criminal identity theft: You receive a court summons or a visit from law enforcement with a warrant for your arrest, even though you did nothing wrong. Thieves can provide authorities with stolen personal information during investigations or traffic violations; if the imposter doesn't appear in court as ordered, an arrest warrant could ensue for the innocent person who belongs to the stolen information. It's time to take legal action — give us a call!
Mortgage identity theft: Your home's title is suddenly in someone's name, and that name isn't yours. A criminal steals your identity via phishing scams or stolen tax returns or bank records and forges your deed or title documents in an attempt to sell your home or borrow against it.
This list is a small sampling of how identity thieves can obtain and utilize your personal information. The good news is, New York residents can take advantage of our identity theft protection plans which offer something money can't buy: peace of mind.
With our legal protection plans, you don't react, you prevent
It's critical to shield yourself from thieves who think nothing of using your Social Security number, credit card numbers/offers, driver's license number, medical insurance information, reward account numbers, and other coveted details for their financial gain.
In 2020, identity theft affected more than 49 million people. Resolving identity theft issues without legal representation can be extremely time-consuming and overwhelmingly complex. At Consumer Attorneys, you can breathe easy knowing you're in the best legal hands possible.
Our identity theft and legal protection plans include identity monitoring, in which we constantly scan the dark web and other locations for suspicious activity. We also keep constant tabs on your credit report and profile, highlighting unusual activity that could be the first indicator that fraud has occurred and that action is required immediately.
Through Consumer Attorneys, our New York clients have 24/7 access to U.S.-based certified identity theft resolution specialists who help navigate identity theft-related issues and put safeguards in place to minimize future damage.
Take advantage of the legal protection plan that best suits your needs.
Leader Protection Plan: $9.99/month
$1 million in identity theft insurance
Three-bureau credit score/credit monitoring with alerts
Dark web surveillance and alerts
Identity monitoring
High-risk transaction protection
Compromised credentials monitoring
Data recovery and device cleanup assistance
Home internet security restoration
Email health check
Individual Legal Protection Plan: $79.99/month
All the benefits of the Leader Protection Plan plus:
Monthly credit report analysis and managing any necessary dispute letters
Employment and housing background check report analysis
Debt collection and harassment protection
One-hour attorney phone consultation
Telemarketing/spam harassment protection
Keep in mind: We will never charge you any upfront or out-of-pocket fees. Our identity theft attorneys earn compensation through financial recoveries they win for their clients. Consumer Attorneys will put you in touch with an identity theft lawyer team near you to assess your case and advise you of your next move.
Let's get your life back
At Consumer Attorneys, we handle every case with the utmost efficiency and personalized attention. New York residents can connect with our legal team by:
Calling +1 877-615-1725 for immediate assistance and a free case consultation
Filling out our brief contact form or initiating a live chat to share any concerns
Reaching out to us at info@consumerattorneys.com with any questions, at any time
Justice is served with our evidenced-based, expert-led, and solutions-driven strategies!
Are you violated by creditors, debt collectors, or credit reporting agencies?
Call us, and we will restore your financial life back to normal.
Get in touch