Vertical Screen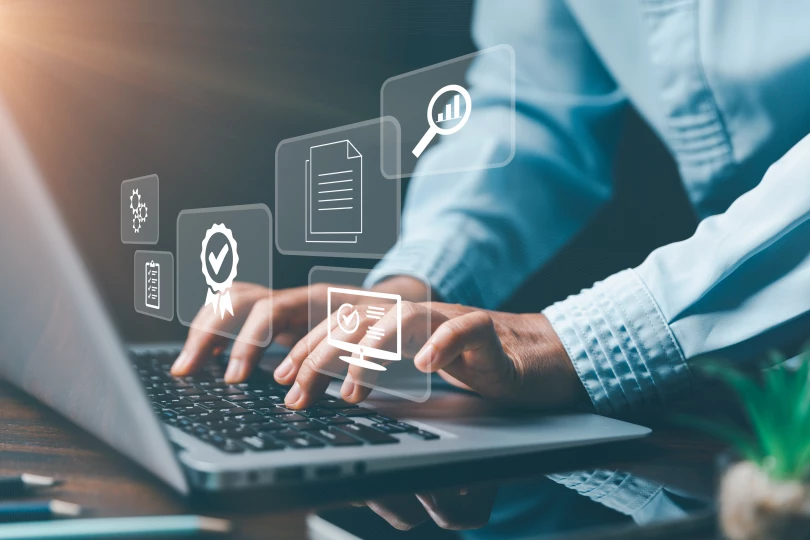 Has a background check produced inaccurate information about you? Is that affecting your application? Read to learn about your rights in such cases.
What is Vertical Screen?
Vertical Screen is a parent company to four other companies that specialize in specific services. The four companies that work under Vertical Screen are:
Business Information Group (BIG): This company focuses on serving the applicant screening needs of the financial services industry.
Certiphi Screening: This company focuses on the applicant screening needs of the healthcare community.
True Screen: This company serves applicant screening needs for some of the world's largest companies in industries such as hospitality, energy, retail, food service, manufacturing, technology, and education.
Field Print: This company provides fingerprinting and remote services solutions such as fitness determination, badge photography and processing, adjudication, and so on.
Vertical Screen manages these companies and supports them to ensure efficient and effective solution deliveries.
Your Advocate in the Legal System: The Importance of a Lawyer

In navigating the intricate world of law, having a dedicated lawyer to represent your interests is crucial. Our legal team is composed of experienced professionals, ready to guide you through any legal challenges, whether they concern contractual disputes, litigation, or other matters. We understand the stress and uncertainty that legal issues can cause, and we're committed to providing you with the best possible representation. If you're facing any legal problems, reach out to us today — let us help you find the best path forward.
What Information is checked by the Vertical Screen Family?
The Vertical Screen Family provides detailed reports to their clients to help them in the decision-making process in terms of hiring, promotions, etc.
They can collect and provide personal information such as your credit history, employment records, education history, and so on. You should check your screening report to ensure that all the information presented is free from errors.
Report from the Vertical Screen Family Contains Errors
If you see any errors on your report, you should get in touch with the Vertical Screen Family immediately through their contact information below:
Address: 251 Veterans Way
City: Warminster
State: Pennsylvania
Zip Code: 18974
Contact number: (888) 219-1369
Website: www.verticalscreen.com
According to the Fair Credit Reporting Act (FCRA) established by the Federal Trade Commission (FTC), the screening agency must fix errors on a screening report within 30 days, once you have filed a dispute.
Moreover, the screening agency must have your consent before conducting a background check. You are also entitled to receive a copy of your screening report if your application was rejected because of it.
If the Vertical Screen Family has failed to uphold your rights stated under the FCRA, you should sue them for damages.
Your Legal Option
It is frustrating to fight companies in court, however, with enough experience, Consumer Attorneys have helped many people receive compensation for the damages inflicted upon them. Additionally, in such scenarios, they offer free case reviews and will not charge anything from you until you win the case.
You should call them as soon as possible at +1 877-615-1725 to start your legal process.
Are you violated by creditors, debt collectors, or credit reporting agencies?
Call us, and we will restore your financial life back to normal.
Get in touch