Was National Cred-A-Chek Inc. behind your casino credit denial?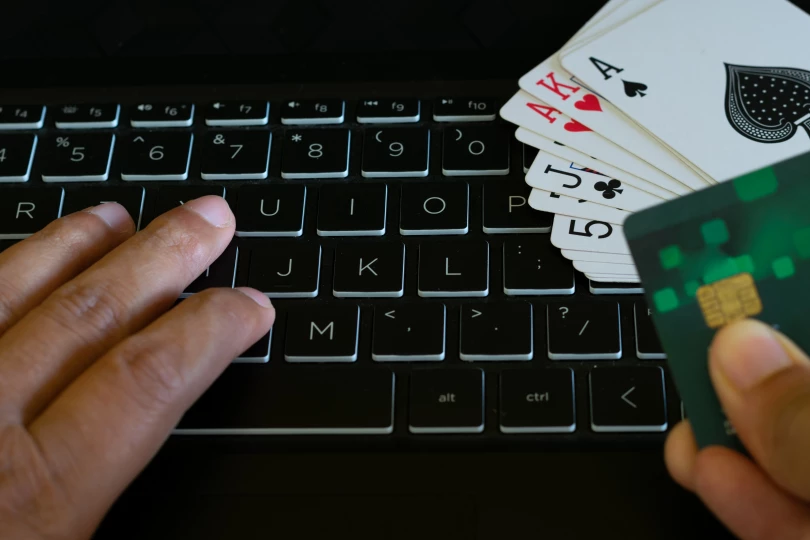 You may qualify for a lawsuit
Casinos have the right to protect their assets. One way they do that is by partnering with National Cred-A-Chek Inc., which acts as a credit marker underwriter and offers financial information about gamblers who request casino/marker credit. Casinos can quickly identify high- and low-risk players when NCC provides them with a player's gaming history, financial status, and other relevant insight. High rollers in the gambling arena especially appreciate casino credit since it frees them from the concern of personally carrying large sums of money around.
Supportive entities in the credit reporting services industry (such as NCC) use a variety of sources to optimize casinos' risk-based decisions. They gather players' financial background from the three main credit reporting agencies (Experian, Equifax, and TransUnion), along with other options.
If you were denied marker credit, it could be due to inaccurate information appearing in any one of your credit reports that NCC utilized to generate information for the casino. All furnishers of reports must comply with all applicable regulations, as established within the Fair Credit Reporting Act, but what do you do if you believe your rights under the FCRA have been violated? You contact Consumer Attorneys!
Consumer Attorneys is your powerful legal ally
If NCC or the three main credit reporting bureaus or other sources utilized inaccurate information which led to you being denied marker credit, those errors need to be addressed ASAP. The problem lies with furnishers of information which may not abide by the FCRA guidelines. If your FCRA rights have been violated, you can sue, and Consumer Attorneys is here to help.
Shockingly, furnishers may be negligent when it comes to handling disputes. If your credit reports contain damaging information that shouldn't be there, your credit score may be taking a beating. That on its own can affect whether or not you get approval for a car loan or mortgage, are offered a job, or even whether landlords will consider you as a potential tenant for a rental property.
From data entry errors to outdated information to identity theft, consumer reports can contain any number of errors for any number of reasons. When report errors are not removed or remedied within the 30-day window that furnishers are allowed, your best bet is to seek strong legal counsel to right the wrongs.
The Consumer Financial Protection Bureau states that it received 444,000 credit report error complaints in 2020, compared to 277,000 filed in 2019 - a greater than 60% increase. Additionally, Consumer Reports states that 34% of its volunteers who participated in a credit report investigation found at least one error on their credit reports.
To dispute errors associated with National Cred-A-Chek Inc., you can contact them directly:
Address: 3770 4th Avenue
San Diego, CA 92103-4203
Phone: 800-421-2168
Website: www.nccreports.com
You can contact NCC to request your report, which they must provide for free once every 12 months within 15 days of receiving your request.
With Consumer Attorneys, you're in seasoned hands
Once your dispute is initiated with one or more furnishers, all parties involved must perform a good faith investigation to support or deny your dispute. Any errors must be corrected within 30 days.
Consumer Attorneys is here to ensure that your consumer rights under the FCRA are fully protected. We serve clients nationwide and represent them in state and federal courts. We will connect you with a lawyer near you who will assess your situation as part of a free case review. You can also take advantage of a free credit report analysis. Your circumstances may entitle you to financial compensation.
As a leading national consumer protection law firm, Consumer Attorneys offers its clients more than 10 years of consumer protection expertise. To date, our lawyers' efforts have secured more than $100 million in monetary recoveries for our clients.
Also, as our client, you pay no out-of-pocket fees. Our legal teams receive a fee only if they win on their clients' behalf. If you are ready for justice, Consumer Attorneys is ready to help!
Let's get the ball rolling - give us a call
Contact Consumer Attorneys immediately!
Call +1 877-615-1725 for immediate assistance and a free case review.
Fill out our brief contact form or initiate a live chat to share your concerns.
Reach out to us at info@consumerattorneys.com with any questions, at any time.
Are you violated by creditors, debt collectors, or credit reporting agencies?
Call us, and we will restore your financial life back to normal.
Get in touch