Mobile Application Privacy Policy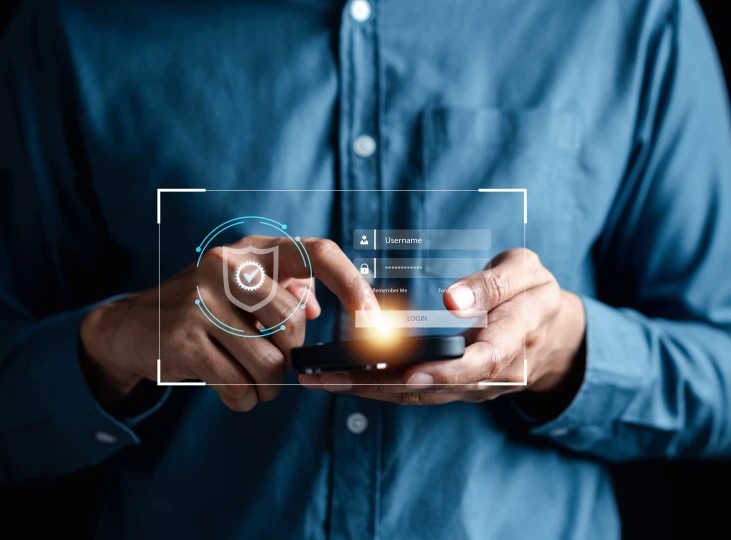 Unlock the Future of Industrial Control with PLC Mobile Applications. Dive into our comprehensive guide to discover how these cutting-edge tools are reshaping automation. Explore their key features and real-world applications today.
​​Applicable To The Consumer Attorneys PLC Mobile Application.
Consumer Attorneys PLC respects the privacy of our users. This Privacy Policy explains how we collect, use, disclose, and safeguard your information when you visit our mobile application. Please read this Privacy Policy carefully.
IF YOU DO NOT AGREE WITH THE TERMS OF THIS PRIVACY POLICY, PLEASE DO NOT ACCESS THE APPLICATION.
Our official website is: https://consumerattorneys.com.
DEFINITIONS:
a) APPLICABLE MOBILE APPLICATION: This Privacy Policy will refer to and apply to the Mobile App listed above, which shall hereinafter be referred to as the "Mobile App."
b) EFFECTIVE DATE: "Effective Date" means the date this Privacy Policy comes into force and effect.
c) PARTIES: The parties to this privacy policy are the following data controller: Consumer Attorneys PLLC ("Data Controller") and you, as the user of this Mobile App. Hereinafter, the parties will individually be referred to as "Party" and collectively as "Parties."
d) DATA CONTROLLER: Data Controller is the publisher, owner, and operator of the Mobile App and is the Party responsible for the collection of information described herein. The following pronouns shall be used when referring to Data Controller property: we, our, ours, etc.
e) YOU: Should you accept this Privacy Policy and use the Mobile App, you will be referred to either as the user or as "you", "your", etc.
g) PERSONAL DATA: "Personal DATA" means personal data and information that we obtain from you in connection with your use of the Mobile App that is capable of identifying you in any manner. Examples of Personal Information include, among others, name, email address, phone number, and mailing address. Personal Information also includes certain information we collect when you retain Consumer Attorneys PLLC to represent you in legal matters, including the distribution of settlement or other payments to you, if applicable. This information can include your Social Security number and financial account numbers.
GENERAL INFORMATION:
This privacy policy (hereinafter "Privacy Policy") outlines how we collect, process, and use the Personal Data we receive about you, as well as your rights concerning that Personal Data.
We are committed to the protection of your privacy while you use our Mobile App.
This Privacy Policy does not apply to third-party websites or social media features that may be accessed through links that we provide for your convenience and information. Accessing those links will cause you to leave Consumer Attorneys PLLC's website and may result in the collection of information about you by a third party. We do not control, endorse or make any representations about those third-party websites or their privacy practices, which may differ from ours.
By continuing to use our Mobile App, you acknowledge that you have had the chance to review and consider this Privacy Policy, and you acknowledge that you agree to it. This means that you also consent to the use of your information and the method of disclosure as described in this Privacy Policy. If you do not understand the Privacy Policy or do not agree to it, you agree to immediately cease your use of our Mobile App.
LOCATION:
California Civil Code Section § 1798.83 permits users of our Services who are California residents to request certain information regarding our disclosure of "Personal Information" (as defined by California law) to third parties for their direct marketing purposes. To make such a request, please send an email to info@cml.legal.
In addition, the state of California provides California residents with certain other rights concerning their Personal Information. This section describes (1) the categories of Personal Information, collected and disclosed by Consumer Attorneys PLLC, subject to California privacy law, (2) your privacy rights under California privacy law, and (3) how to exercise your rights.
THE PERSONAL DATA WE RECEIVE FROM YOU:
Depending on how you use our Mobile App, you will be subject to different types of Personal Data collected and different manners of collection:
Identifiers (for example, name, postal address, date of birth, email address, IP address, and online identifiers);

Signature, Taxpayer Identification Number, telephone number, passport number, driver's license number, insurance policy number, account numbers, and other categories of Personal Information as defined by Cal. Civ. Code § 1798.80;

Protected classifications under California or federal law (for example, age, citizenship status, national origin, or ancestry);
Commercial information (for example, records of services purchased or other purchasing histories);

Internet or other electronic network activity information, including information on your usage of our Sites;

Geolocation data;

Sensory data (for example, photo, video, and audio recordings);

Phone call access;

Professional or employment-related information;

Education information; and

Inferences drawn from any information identified above.
THE PERSONAL DATA WE RECEIVE AUTOMATICALLY:
We may collect information from you through automatic tracking systems (such as information about your browsing preferences) as well as through information that you volunteer to us (such as information that you provide during a registration process or at other times while using the Mobile App, as described above).
For example, we utilize various tracking technologies to make your browsing experience easier and more intuitive: cache data are small strings of text used to store some information that may concern the user, his or her preferences, or the device they are using to access the internet (such as a computer, tablet, or mobile phone). They are mainly used to adapt the operation of the Mobile App to your expectations, offering a more personalized browsing experience and memorizing the choices you made previously.
HOW WE MAY USE YOUR PERSONAL INFORMATION
We may use the Personal Information we collect:
to facilitate your requests for a free case evaluation and determine your legal needs;

to provide you with legal and other services you request;

to create and manage your account;

to respond to your inquiries and communicate with you (including via telephone, text, or




prerecorded message using any automated technology)

to send you newsletters, legal updates, event information, marketing communications,




and other information that may interest you;

to operate, troubleshoot, and improve the Services;

to understand how people are using the Services, including by generating and analyzing




statistics;

to improve and customize communications and advertisements;

to enforce our Terms of Use;
10. to comply with applicable laws, regulations, and legal processes; and/or
11. to protect our rights or property, and the security and integrity of our business, the
Services, users, and our third-party business partners and service providers.
HOW WE MAY SHARE YOUR PERSONAL INFORMATION
As needed, and per our confidentiality obligations, we may disclose each of these categories of Personal Information with our co-counsel, referral counsel, or service providers for business purposes (for example, to facilitate our representation of you or to enable the service providers to provide their services) and as otherwise described in the "How We May Share Your Information" section.
Consumer Attorneys PLLC may share your Personal Information with third-party service providers that perform services on our behalf, such as web-hosting companies, mailing vendors, analytics providers, event hosting services, and information technology providers.
Consumer Attorneys PLLC may share, at your direction or with your permission, your Personal Information with other law firms and/or other lawyers where we jointly represent a client and when we refer cases or potential cases to other counsel, or as otherwise required in connection with our legal representation of you. Personal Information provided pursuant to an attorney/client relationship may not be shared with third parties except as is done with such precautions to preserve the confidentiality of such information and any attorney/client privilege as may attach to such information.
Consumer Attorneys PLLC may disclose Personal Information to comply with laws, regulations, or other legal obligations, to assist in an investigation, to protect and defend our rights and property, or the rights or safety of third parties, to enforce our Terms of Use or this Privacy Policy or agreements with third parties, or for crime-prevention purposes.
Consumer Attorneys PLLC may disclose your Personal Information to service providers, advisors, potential transactional partners, or other third parties in connection with the consideration, negotiation, or completion of a transaction in which Consumer Attorneys PLLC is acquired by or merged with another business, or we sell, liquidate, or transfer all or a portion of our assets.
Consumer Attorneys PLLC may otherwise disclose your Personal Information in accordance with your consent.
INFORMATION SECURITY
Consumer Attorneys PLLC takes commercially reasonable measures to secure and protect the Personal Information we collect. Nevertheless, no security system is impenetrable. We cannot guarantee the absolute security of your Personal Information. Moreover, we are not responsible for the security of information you transmit to us over networks that we do not control, including the internet and wireless networks.
LINKED WEBSITES
This Privacy Policy does not apply to third-party websites or social media features that may be accessed through links that we provide for your convenience and information. Accessing those links will cause you to leave Consumer Attorneys PLLC's website and may result in the collection of information about you by a third party. We do not control, endorse or make any representations about those third-party websites or their privacy practices, which may differ from ours. You should review the privacy policies of any site you interact with before allowing your information to be collected and used.
DO NOT TRACK REQUEST
We adhere to the standards set in this Privacy Policy and do not monitor or follow any Do Not Track browser requests.
CHILDREN'S PRIVACY
We do not knowingly solicit or collect Personal Information online from children under the age of 13. Please contact us as provided below in the Contact Us section if you believe we may have collected such information without parental or guardian consent.
CHANGES TO THIS PRIVACY POLICY
By using the Mobile App, you consent to the collection and use of information by us as specified above or as we otherwise see fit unless you inform us otherwise using the procedure identified below. Consumer Attorneys PLLC's Mobile App reserves the right to modify, revise, or otherwise amend this Privacy Policy at any time and in any manner. Such changes will be effective upon posting the revised Privacy Policy on our Services. Any changes to the Privacy Policy will only impact the information collected on or after the date of the change. It is also your responsibility to periodically check this page for any such modification, revision, or amendment.
If you have any questions or comments about our Privacy Policy, how we collect and use your personal information, or your choices and rights regarding such use, please do not hesitate to contact us at:
300 Cadman Plaza West, 12th Floor Brooklyn, New York 11201
Are you violated by creditors, debt collectors, or credit reporting agencies?
Call us, and we will restore your financial life back to normal.
Get in touch