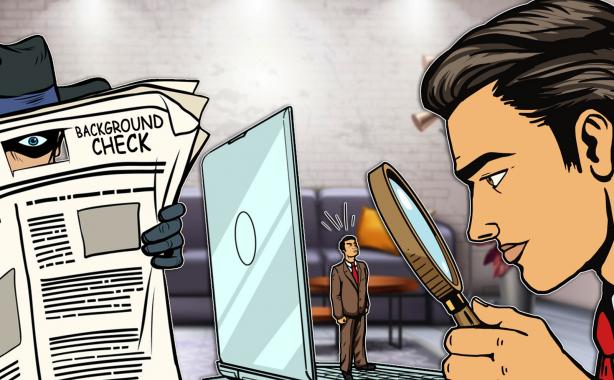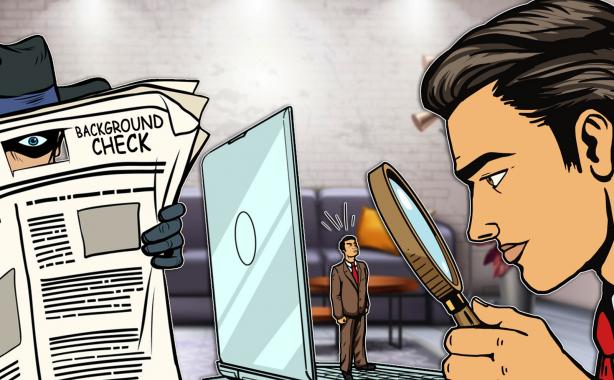 Fix Inaccurate, Misleading, and False Information in a Background Check Report with a Skilled Background Check Lawyer
If you've been turned down for employment, housing, vacation rentals, or other opportunities because of false claims in a background check report, then you understand the key role these checks play in our consumer economy and how impactful it is when things go wrong. Lawyers who sue background check companies are the legal gatekeepers between consumers and the industry that profits from consumer data.
Background check lawyers practice under the broad umbrella of consumer protection law (and sometimes employment law). They understand how to deal with information on an incorrect background report, how to protect consumer rights, hold the responsible parties accountable, and mitigate damages.
I'll explain what background checks are, what to do when unfair or untrue information surfaces in your report, how to repair your reputation and restore your access to opportunities, what your legal rights are, what kind of compensation you may be entitled to, and how working with a background check attorney benefits you every step of the way.
Consumer Attorneys is here to help.
Read on, then reach out!
Lawyers who Sue Background Copanies
What is a Background Check?
A background check is a comprehensive review of your consumer profile to assess your suitability for certain employment, housing, or other opportunities. Not every employer, landlord, or vacation rental requires one, but when they do, and it goes wrong, it can derail career, housing, and vacation plans in a flash.
Background checks vary, depending on the needs of the company requiring the review, but can include your credit profile, criminal record, driving record, employment history, and education credentials. Generally, only those aspects that are relevant to the particular opportunity are included in the report.
For instance, an employment-based background check for a position involving the operation of a motor vehicle will likely include your driving record, but this likely wouldn't be included in your background check for a purely office-based position. Similarly, prior employment, criminal history, credit, and education credentials are assessed as needed.
How are background check reports compiled?
Background check reports are basically compiled through the purchase, review, and reporting of consumer data. Employers and property owners do not run background checks directly but hire other companies to complete them.
The reporting itself is done by companies called consumer reporting agencies (CRAs). These companies provide the background check services to the employer or property owner. The CRAs gather and purchase data from companies called data furnishers. These are the companies you recognize, like your credit card company, bank, service providers, etc. There are also third-party companies that scan, gather, and sell the data from municipal records.
The CRAs use an algorithm and some level of human review to combine the data streams into a report about each consumer. Errors are frequent because of the vast network of data streams involved and the fact that neither data furnishers nor CRAs have the financial incentive to implement a level of review and filtering that would meaningfully diminish them.
What to Do If You Have Errors in Your Background Check
If you discover errors in your background check report (whether or not they result in a lost opportunity), you should dispute them. The process for disputing background check errors should generally involve these steps:
Contact a background check lawyer. As soon as you know that errors exist in your background check report, the safest and simplest thing to do is contact a background check attorney. You do not have to wait until you need to bring a lawsuit before you have a conversation with a background check lawyer. Even at this early phase, a skilled and knowledgeable attorney can offer meaningful legal guidance about the process you must undertake to revive your career and housing potential.
Review your background check report. You are entitled to review a copy of any background check report run on you. Make a note of any errors in the reported information.
Give notice of a dispute. Let the prospective employer, landlord, vacation rental owner, etc., know that the disqualifying information in your background check report is inaccurate, misleading, or false and that you are disputing it with the CRA that compiled the report. In some instances, this may be sufficient to prevent them from excluding you from consideration.
Review your credit reports. Regardless of which information about you is being incorrectly reported, you should request and review your credit report from the three largest and most often utilized CRAs- Experian, Equifax, and TransUnion. The latter three CRAs are also frequently called credit bureaus.

The law entitles you to a free copy of your report from each credit bureau annually. Be sure only to use the government-authorized website to request your free copies. You can do so at annualcreditreport.com, by phone at 877-322-8228, or by mailing the printable request form.

File a dispute with the CRA. You should dispute the erroneous information directly with the CRA that included it in your background check report. Frequently, this involves providing information and supporting documentation.
Please be advised that we do not recommend using any online dispute platforms the CRAs or data furnishers provide. Use of these platforms may require that you waive your right to bring a lawsuit, and this is not a right we recommend giving up ever, let alone so early in the process, before you know how it will turn out. Certified mail is a great way to file your disputes, provide documentation, and preserve your legal rights.
Work with a background check attorney. If you haven't contacted a background check lawyer yet, you can still do so at any point during the dispute process. In fact, after filing a dispute and waiting for the resolution of the CRA investigation period, many consumers come to recognize that they could really benefit from working with a lawyer for background checks.
What Do Background Check Attorneys Do
Background check attorneys are advocates and litigators who work on behalf of their clients to secure a successful resolution. In other words, they:
Know the law when it comes to consumer rights. 
Provide guidance to help you know which parties are responsible and which steps to take at every level of the process.
Advise you on the best practices for protecting your legal rights and help mitigate the financial and emotional harm you (and your family) suffer.
File a background check lawsuit if the CRA or any other party fails to investigate and correct the mistakes in a timely, sufficient, and effective way.
Get you compensation for any financial and emotional harm you suffered.
When Do I Need a Lawyer for a Background Report
At Consumer Attorneys, we recommend contacting background check lawyers as soon as you know that errors are being reported in your background check report.
As you likely already know, you typically find out about inaccurate, misleading, or false data when you are turned down or denied for employment, housing, or vacation rentals based on wrong information. So, usually, your first notice of a background check error is also your first notice that this error has done you harm.
For this reason, connecting with a skilled and knowledgeable consumer protection attorney right away can help save you time, frustration, and negative consequences down the road. 
Can I Handle Background Report Problems Without a Lawyer
You can handle background check errors alone, though we don't recommend it. There is nothing that restricts you from representing yourself and your interests in this scenario. However, as discussed above, since consumers tend to discover erroneous data at the same time that they discover the harm it caused, it is generally a good idea to work with an attorney.
This is especially true since these types of errors can potentially have expansive negative consequences. For instance, if you are refused employment based on false information in a background check report, you may be prevented from finding other suitable work for the same reason, fall behind on payments, or suffer some other prolonged financial harm.
Similarly, if you are denied a rental due to errors in your background check report, that same error may prevent you from securing any other housing accommodation as well. There may be accrued financial consequences, such as prolonged housing insecurity, having to pay for a hotel, or having to commute an extended distance.
Or, if you are denied a vacation rental due to errors in your background check report, you may need to cancel your entire pre-paid trip, with the potential of losing thousands of dollars.
Working with attorneys for background checks can help resolve this situation more quickly, effectively, and fully.
Errors in Your Background Report Our Attorneys Can Help With
At Consumer Attorneys, we can help with any instance of inaccurate, misleading, or false information in your background check report. This includes such things as:
Background check reports containing data about a different consumer. This happens when information is entered incorrectly into a database (think wrong birth dates, misspelled names, etc.) or the information from two unrelated consumers is co-mingled. The latter is a "mixed file" and is surprisingly common. 
Including sealed, expunged, or obsolete criminal records in a report.
Incomplete information being reported (e.g., omitting information about the disposition of a criminal or driving offense).
Displaying data in misleading ways (e.g., reporting a single arrest or incident multiple times). 
Misclassifying the type of offense (e.g., classifying a misdemeanor as a felony). 
Inaccurate dates that would otherwise have excluded certain information from inclusion in the background check in the first instance.
In addition, employers, CRAs, and data furnishers may also be liable if:
You weren't informed in writing that a consumer report would be obtained for an employment check.
You never provided written authorization for the disclosure of the background check report.
You never received a copy of the background check report if any adverse action was taken relying on the report.
What You Need to Know Before Contacting Lawyers Who Sue Background Companies
Before contacting an attorney for background checks, you do not need to know anything beyond the fact that inaccurate, incomplete, misleading, or wrong information is being reported in your background check report. You don't need to know where the error originates from, why it is being reported, or the full extent of how you've been harmed.
Reach out to a lawyer for background reports, and they can guide you through the process of assessing and repairing the harm, filing a background check lawsuit if necessary, joining a class action (if appropriate), and getting you compensation.
Compensation You will Get After Suing Background Check Company
The gathering, reviewing, and reporting of consumer data for background check reports is regulated under the Fair Credit Reporting Act (FCRA) at the federal level and equivalent legislation at the state level in many states. Under the FCRA, you are entitled to compensatory damages and punitive damages.
Compensatory damages are meant to make you financially and emotionally whole again after suffering harm. For instance, if erroneous data in a background check causes you to lose a job opportunity and you suffer financial harm through unpaid bills, debt collection, etc., compensatory damages would give you back all of the money you lost to make you whole again.
Punitive damages are meant to "punish" the company responsible for causing you financial or emotional harm to lessen the chance that they will do the same thing again- whether to you or another consumer.
Both compensatory and punitive damages are assessed monetarily.
Background Check Errors Lawyers Fees
At Consumer Attorneys, we know that sometimes you need to talk to a background check attorney before you know if you need a background check attorney. This is why you will never pay out of pocket for a consultation with one of the background check lawyers at our firm.
Better yet? You also won't pay out of pocket for any of our legal services if we decide to represent you through your background check dispute. Under the FCRA, the companies we sue pay our costs and fees. 
Trust Our Attorneys Who Handle Background Checks
With over seventy-five years of combined legal experience, the attorneys at Consumer Attorneys can help you defend a negative background check report based on inaccurate, misleading, or false information. Our highly skilled team of attorneys has pretty much seen and done it all within the world of consumer protection law. So, if you need an attorney for a background check dispute, we are well-versed, richly experienced, and highly knowledgeable.
In addition, when we aren't defending your rights over the phone or in the courtroom, many of the attorneys at our firm actively sponsor and engage with non-profit consumer advocacy work to better protect consumers like you every single day. Consumer advocacy isn't just how we make our living, it's also a guiding principle in how we live. 
Contact Us When You Need a Background Check Lawyer
If you've been denied employment, housing, or other opportunities based on wrongful information in a background check report, Consumer Attorneys can help. There are several ways to reach us: call +1-877-615-1725, email info@consumerattorneys.com, fill out the online intake form, or use our virtual chat option.
We want to hear from you today!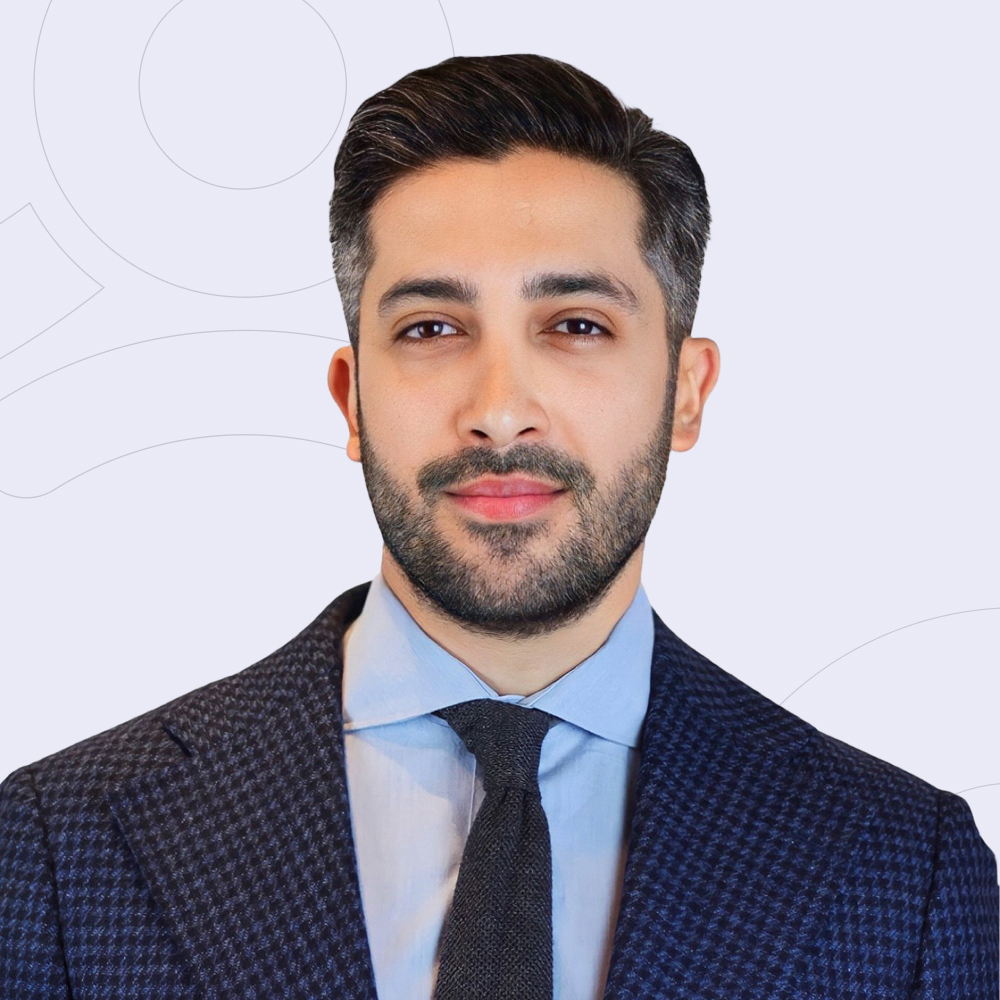 Background Check Lawyers
Daniel C. Cohen
About Daniel C. Cohen
Get in touch