America's Largest
Consumer Reporting Law Firm
We Sue Background Check Companies and Credit Reporting Agencies
We Sue Background Check Companies and Credit Reporting Agencies.
David Chami
Managing Partner
Daniel Cohen
Founder & CEO
FIX MY REPORT
About Us
Consumer Attorneys is one of the leading
consumer protection law firms in the United States.
We help consumers clean up their background check and credit report errors challenge misleading and aggressive debt collection practices, and innovate effective solutions to many consumer finance problems. We are experienced in uncovering instances where someone else's background check or credit report is listed as belonging to a client, assisting victims of identity fraud, correcting inaccuracies and mistakes in credit reports to help people get employment, housing, insurance, credit cards, and other financing. Federal law allows you to work with an attorney with zero out-of-pocket cost to fix mistakes on your background check and credit reports. You are entitled to a corrected report, monetary compensation for lost opportunities, and the companies we sue have to pay your attorneys, not you.
Resulted in thousands of increased credit scores
Resulted in inaccurate & fraudulent accounts deleted
Resulted in consumers getting jobs, homes, loans
Resulting in monetary recovery for our clients
Based on many years of practice and extensive legal experience of our lawyers, we provide legal services in:
Consumer Attorneys puts the consumer first.
We will put you in touch with an attorney
who will discuss your situation with you free of charge to determine whether you have a potential claim for a corrected report and a monetary settlement.
Consumer Attorneys puts the consumer first. We will put you in touch with an attorney who will discuss your situation with you free of charge to determine whether you have a potential claim for a corrected report and a monetary settlement.
Nationwide Representation
General phone number for your free consultation:
877-615-1725
State where we can represent you
Brooklyn, New York
Head Office
300 Cadman Plaza W, 12th Floor, Brooklyn, NY 11201
8245 N. 85th Way, Scottsdale, AZ 85258
2290 East Speedway Blvd., Tucson, AZ 85719
6345 Balboa Blvd., Bldg 2, Ste 247, Encino, CA 91316
1800 Century Park East, Suite 600, Los Angeles, CA 90067
402 West Broadway, Suite #400, San Diego, CA 92101
2125 Biscayne Blvd., Ste 206, Miami, FL 33137
100 S. Ashley Drive, Suite 600, Tampa, FL 33602
260 Peachtree Street NW, Suite 2200, Atlanta, GA 30303
111 W. Jackson, Suite 1700, Chicago, IL 60604
3500 Boston Street, Ste 317, Baltimore, MD 21224
22000 Michigan Ave., Ste 200, Dearborn, MI 48124
2300 West Sahara Avenue, Suite 800, Las Vegas, NV 89102
One Gateway Center, Suite 2600, Newark, NJ 07102
9330 LBJ Freeway, Suite 900, Dallas, TX 75243
1100 NW Loop 410, Suite 700, San Antonio, TX 78213
450 Alaskan Way South, Suite 200, Seattle, WA 98104
780 Lynnhaven Parkway, Suite 400, Virginia Beach, VA 23452
Our Clients Speak
Due to negative items on my credit report, I was unable to rent or obtain credit. The attorneys [at Consumer Attorneys] were very accommodating and thoroughly explained everything.
If you have a mistake on your background report, Consumer Attorneys can help you correct your report and get your life back on track.
Read more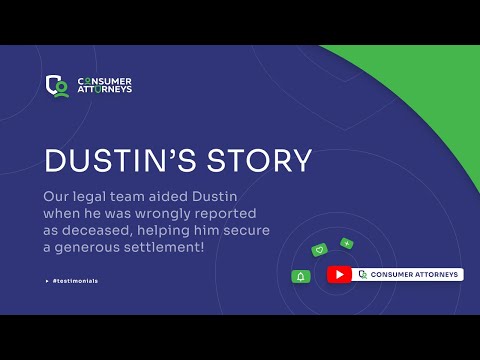 Consumer Attorneys was great to work with. We got almost immediate results and the financial settlement was a boon to my family that I believe fairly compensated us.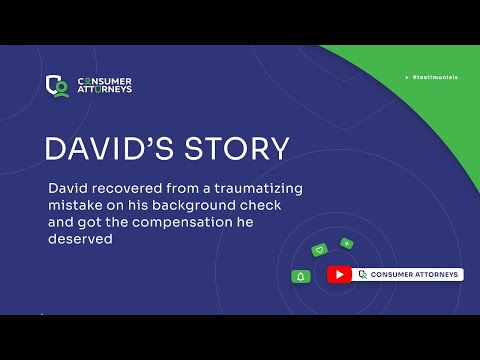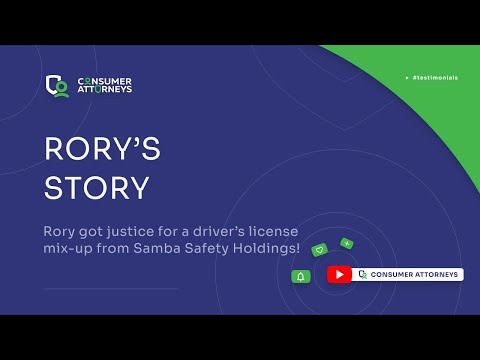 I was fixing up my credit history due to a huge debt from credit cards. Consumer Attorneys was able to explain everything to me and they always accommodated me with anything I needed.
I think that a Consumer Attorneys firm has been really great. They're very informative about the whole process and help you make the right decisions as far as you know what your options are.
Read more
Consumer Attorneys did a phenomenal job. My experience with this company has been nothing short of astounding. They are polite, knowledgeable and make sure I get the best value for my time.
My Consumer Attorney's assistant was Duncan. He was very professional and knowledgeable, and helped me to fix the inaccurate information on my credit reports.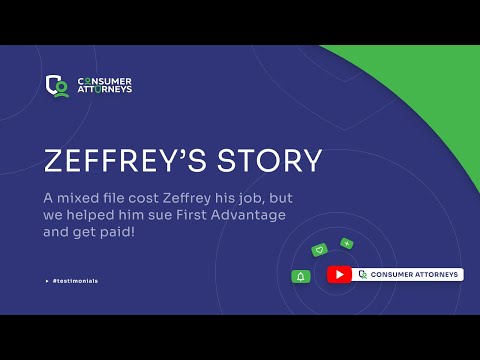 Lana was very knowledgeable and patient. This was my first time using the services of a law firm to fix my credit, and the Consumer Attorneys team nailed it.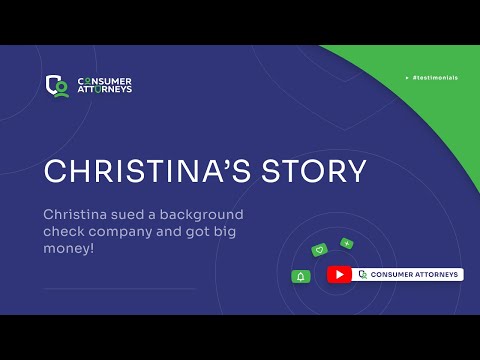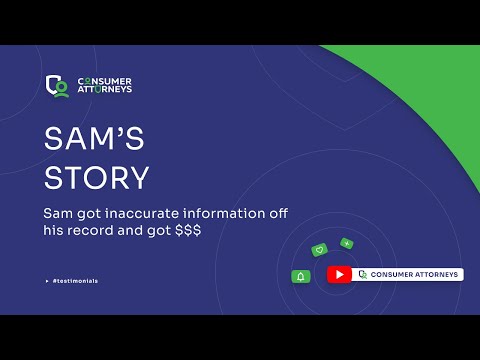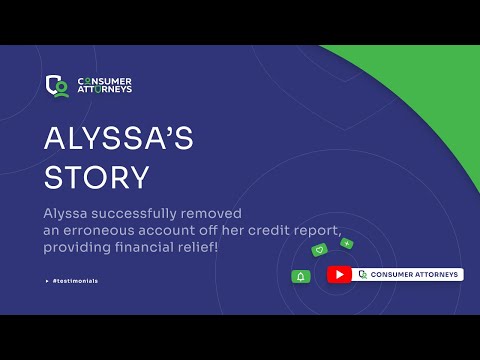 Victoria is an amazing person, she helped me with my difficult issue and with patience. I had someone's information on my credit reports, and Victoria was with me all the time till we fixed this
It was hard for me to gather all required proof since I'm old, but the assistants have been very patient and helpful in assisting me. I had someone else's information on my credit report, and they've fixed it.
It was a pleasure working with Kevin. He went above and beyond to make sure I was completely satisfied and well-informed. I'll definitely advise my friends and relatives to use your services.
My credit information had been lumped with my brother's information. On paper, it looked like me and my brother were the same person; almost like I didn't exist.
Read more
I felt like I was chasing my tail for months. I certainly couldn't buy a house or even a car. Working with Consumer Attorneys has been a life-changing experience.
Read more
I got denied a job several times, because of some criminal records that did not belong to me being placed on my background report. This wonderful team of professionals helped me a lot!