Credit Report Attorney Near Me New Jersey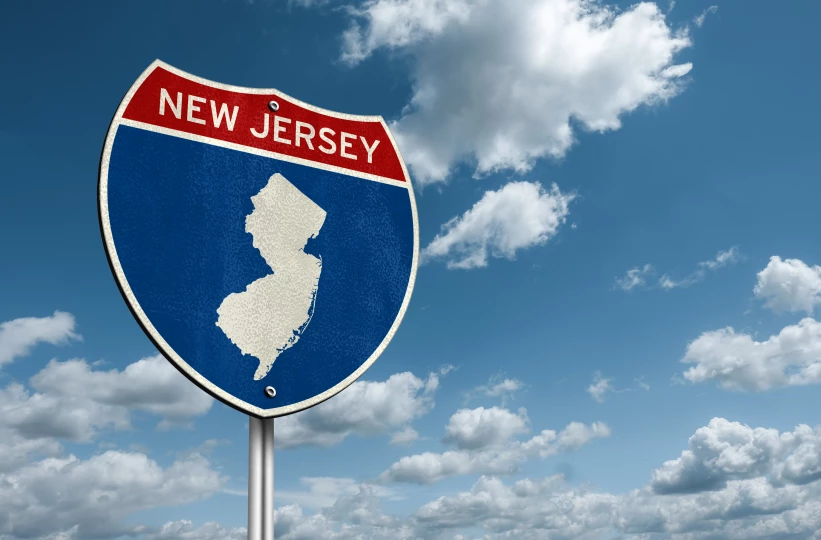 Credit Report Attorney Near Me New Jersey. We fight for our clients, ensuring they receive just financial compensation. Contact us today.
You have reached Consumer Attorneys, where New Jersey residents can find real remedies for credit report errors that wreak havoc on their credit ratings and lives. Are you aware that an unjustified lowering of one's credit score means potentially being denied a mortgage or car loan, being bypassed for a job position or promotion, and being subjected to higher interest rates and home-insurance premiums?
Obviously, any lowered credit score will have consequences, but if your credit score has been negatively impacted by incorrect, false, outdated, or missing information, something is terribly wrong. These errors need to be addressed immediately!
Our credit report attorneys will leave no stone unturned when they analyze your credit reports and evaluate your possible legal claims. If you need assistance with the credit report dispute process, our attorneys will be happy to take that burden off your shoulders.
Many New Jersey residents believe the information in their credit reports is completely updated and fully accurate. Unfortunately, many credit reports, thousands upon thousands of them, are riddled with errors at any given time. When consumers remain unaware of any damaging information included in their credit report, they often pay the price before they realize their credit scores have tumbled.
Experian Phone Dispute: How to Get Started

If you need to dispute an error on your Experian credit report, you can do so over the phone by calling Experian's dispute hotline. Be sure to have all necessary documentation ready to support your claim, such as copies of bills or statements that show the error. Provide all necessary information and documentation to the representative on the phone to ensure that your dispute is filed properly. If you have difficulty with the process or your dispute is not resolved to your satisfaction, seek legal assistance. Our experienced legal team can guide you through the Experian phone dispute process and help ensure that your credit report is accurate and up-to-date. Contact us today for assistance with your Experian dispute process.
Errors and inadequacies run amok
If you haven't checked your credit report in quite a while, discrepancies can remain without your knowledge. These could include a paid off loan having a remaining balance, an unknown account that belongs to someone else, an individual loan reported multiple times, one or more accounts you never opened, incorrect balances, and more.
From identity theft to human error, credit report mistakes can be generated by banks, mortgage lenders, and credit card companies who may provide inaccurate information to credit reporting agencies, which are not immune to making mistakes, as well. Our New Jersey clients rely on our credit report attorneys to take on the powerful credit reporting industry and hold them and furnishers accountable for negligent or willful noncompliance with the Fair Credit Reporting Act.
The dilemma of inaccurate credit reporting becomes problematic when mistakes linger and a consumer remains unaware. You could be car searching and find a one that couldn't be more perfect for you. It has all the bells and whistles you desire. It's the perfect color, and you're confident your car loan will come with a low interest rate. After all, your credit rating is top-notch, or so you thought. You are denied the car loan, only to discover your credit report contains damaging information you weren't aware of.
The credit report conundrum is not going away
According to Consumer Reports, complaints about credit reports have reached unprecedented levels, partly due to the COVID-19 crisis. Yet, there is another challenge New Jersey consumers must contend with: New government stipulations afford credit bureaus more flexibility when dealing with consumer disputes during the pandemic.
What used to be a 30-day window for credit bureaus to respond to consumer disputes has been replaced with no official time frame, though agencies must still exercise good faith with their investigation procedures. Just how 'good faith' are these investigations?
Consumer Reports reveals that credit reporting agencies devote limited resources to addressing credit report errors, and investigations conducted by their furnishers are often woefully inadequate. Additionally, agencies will frequently trust the information provided by furnishers, who may produce flawed consumer data.
It's time for the madness to stop. Our credit report attorneys will employ legal mastery to uncover any noncompliance with the Fair Credit Reporting Act, as well as fight for your consumer rights, hold perpetrators accountable, and work towards any potential financial compensations.
Check your credit reports
A major study conducted by the Federal Trade Commission in 2012 found that one in four American consumers had at least one error on their credit report. During 2020, American consumers filed more than 280,000 complaints regarding credit report mistakes.
We encourage you to visit www.annualcreditreport.com to secure your free credit reports. If any information looks unfamiliar or questionable, give us a call right away!
At Consumer Attorneys, we will connect you with a New Jersey credit report attorney who will assess your situation as part of a free case review. You can also take advantage of a free credit report analysis. As mentioned, your situation's circumstances may entitle you to financial compensations.
Our recognition and success will win your assurance
As a leading national consumer protection law firm, Consumer Attorneys offers New Jersey residents more than a decade of expertise. In addition to addressing damaging credit report information, we offer our New Jersey clients skilled legal counsel when dealing with debt collectors, background check businesses, and scheming identity theft offenders. Our lawyers' efforts have secured more than $100 million in monetary recoveries for our clients.
From Arizona to Florida and New York, our credit report attorneys help consumers restore their good names, reputations, and credit standings that may have been negatively impacted by one or more parties' actions.
Consumer Attorneys is featured in a variety of prominent media outlets including Super Lawyers, Consumer Reports, Bankrate, The New York Times, Daily News, Reuters, and Law Street. Super Lawyers has a long-standing reputation for excellence and includes only qualified lawyers who have been chosen from a select pool of candidates who have been peer-reviewed and independently researched.
As a resident of New Jersey, you will pay no out-of-pocket fees. Our credit report attorneys only receive a fee if they win on your behalf!
Top Consumer Protection Attorney Nearby

Are you looking for a consumer protection attorney near me? For over 10 years, our firm has served more than 10,000 satisfied clients and secured over 250 million dollars in financial restitution. Our services are free to clients, and we focus on resolving issues related to debt collectors, background check companies, credit reporting agencies, and associated errors. Don't hesitate – reach out to our consumer protection attorney now for the assistance you deserve.
It's time to move forward. Give us a call!
If your credit reports include damaging errors or if your errors have not been rectified after a proper dispute, call Consumer Attorneys immediately! Our neighbors in New Jersey can connect with our legal team in various ways:
Call +1 877-615-1725 for immediate assistance and a free case review.
Fill out our brief Contact Us form or initiate a live chat to share your concerns.
Reach out to us at info@consumerattorneys.com with any questions.
Are you violated by creditors, debt collectors, or credit reporting agencies?
Call us, and we will restore your financial life back to normal.
Get in touch