Credit Report Lawyer Arizona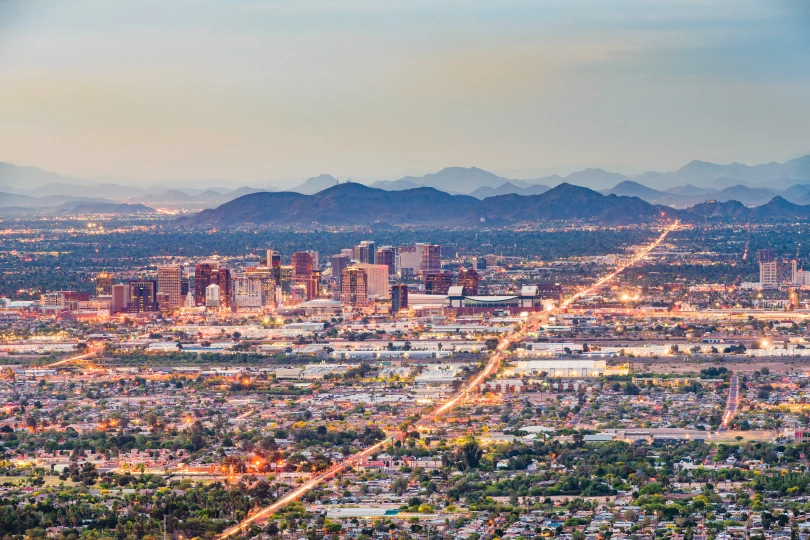 Credit Report Lawyer Arizona. We fight for our clients, ensuring they receive just financial compensation. Contact us today.
You're sipping on your favorite drink by the poolside. It's beautiful outside – a balmy 85 degrees with sunny skies. You decide to check your credit report just out of curiosity and put on your glasses to make sure you are correctly reading what appears to be false information. You discover you are stated as the owner of an account when you are actually only an authorized user. You also see an incorrect account balance.
This hypothetical situation is rooted in truth, unfortunately, and credit report errors occur far too frequently. Welcome to Consumer Attorneys! We are based in New York City but serve consumers in Arizona and nationwide who are represented in state and federal courts.
From a debt listed multiple times to your name being misspelled to accounts incorrectly reported as "late" or "delinquent," inaccuracies can wreak havoc on one's hard-earned credit score and life! The consequences of even one credit report error can send one's credit status tumbling. But the bad news gets worse – attempting to remedy these errors can be difficult, time-consuming, and yield little results.
It's not a matter of simply calling one or more credit reporting agencies and requesting they alter the information to rectify the problem. This is where our credit report lawyer teams come in. If you or a family member have discovered any misinformation on one or more credit reports, time is of the essence, since the situation can become a house of cards very quickly!
A Credit Report Error Can Do That?
Depending on the credit report error, a single inaccuracy can hinder one from being hired for a job, prevent one from being selected for a promotion, cause denial for a car or home loan, raise home insurance premiums, raise interest rates when applying for a loan, and more!
It begs the question, "How do errors even appear on one's credit report?" The answer is multifaceted as there are various possibilities: identity theft, data entry errors, unauthorized access to credit reports, creditors who fail to keep information updated, and the list goes on.
A statistic from Credit Karma states that 35% of Americans never check their credit reports to ensure their accuracy. Also, the Federal Trade Commission states that 1 in 5 consumers, at any given time, will have at least one error on at least one credit report that could be putting a dent in their credit score.
We encourage you to obtain a copy of your credit report from each of the three major credit rating agencies (CRA) to ensure your information is correct. It's free of charge, so go to www.annualcreditreport.com and carefully look over your information. If any data is concerning or you have discovered credit report errors, do not hesitate to give us a call at +1 877-615-1725
Let's Turn the Wrongs into Rights
The federal government's Fair Credit Reporting Act (FCRA) was designed to ensure American consumers have a fair and accurate account of their credit history in their credit reports. Consumers are supposed to be protected from misleading information that could be used against them. However, that does not mean the FCRA is meticulously followed.
Whether you live in Arizona or Alaska, false, missing, or exaggerated information seeps into credit reports – it's inevitable. When this happens, one can file a dispute with credit report agencies and take action against damaging entries.
Though one can carry out this type of dispute on one's own, delays are not uncommon. At times, a CRA may refuse to correct an error for the consumer if they agree with the information provided by the consumer's creditor.
If you believe the results of a credit report agency dispute and investigation are unacceptable, you can initiate a cause of action against the credit report agency, as detailed in the FCRA. When dealing with your credit report issues, you should also be prepared to provide dispute information to creditors or collectors, which can be time-consuming.
Worse yet, you may be forced to contact the creditor directly, file an additional dispute with the CRA, file a complaint about the CRA and/or the creditor, and more. That's a lot of work, but there is a silver lining in all these gray clouds. Our credit report lawyer team, serving Arizona, can do the work for you!
Without legal intervention, attempting to rectify credit-damaging information on one or more credit reports can be challenging, exasperating, and may yield minimal or no results.
The first step is to take a deep breath knowing Consumer Attorneys can connect you with an Arizona credit report lawyer who will assess your situation as part of a free case review. You can also take advantage of a free credit report analysis.
Arizona, We're With You!
When the FCRA is violated, American consumers have the right to hold one or more credit report agencies and/or information furnishers accountable to not only correct the errors but pay for damages the consumer may have suffered. Our credit report lawyers will fight for your rights to ensure you receive acceptable remedies and any entitled financial compensations.
As a leading national consumer protection law firm, Consumer Attorneys offers Arizona residents more than 10 years of consumer protection experience. In addition to remedying damaging credit report information, we offer clients legal counsel when dealing with shady debt collectors, questionable background check businesses, and unprincipled identity theft offenders. Our lawyers' efforts have secured more than $100 million in monetary recoveries for our clients.
Our Recognition Precedes Us
From Arizona to Florida to Illinois to New York, our credit report lawyer teams help consumers restore their good names, reputations, and credit standings that may have been negatively impacted by one or more parties' actions.
Consumer Attorneys is featured in a variety of prominent media outlets, including Super Lawyers, CR Consumer Reports, Bankrate, The New York Times, Daily News, Reuters, and Law Street. Super Lawyers, for instance, has a long-standing reputation for excellence and includes only qualified lawyers who have been chosen from a pool of peer-reviewed and independently researched candidates.
Also, know you pay no out-of-pocket fees. Our credit report lawyers receive a fee only if they win on your behalf! Consumer Attorneys' credit report lawyers are Arizona's powerful legal allies!
Don't Wait Another Day – Contact Our Team Now!
If your credit reports include disturbing errors or if your errors have not been rectified after a proper dispute, call Consumer Attorneys immediately! Our friends in Arizona can connect you with our legal team in various ways:
Call +1 877-615-1725 for immediate assistance and a free case review
Fill out our brief Contact Us form or initiate a LIVE CHAT – share your concerns.
Reach out to us at info@consumerattorneys.com with any questions anytime.
Are you violated by creditors, debt collectors, or credit reporting agencies?
Call us, and we will restore your financial life back to normal.
Get in touch