Did FactorTrust Inc. violate your FCRA rights?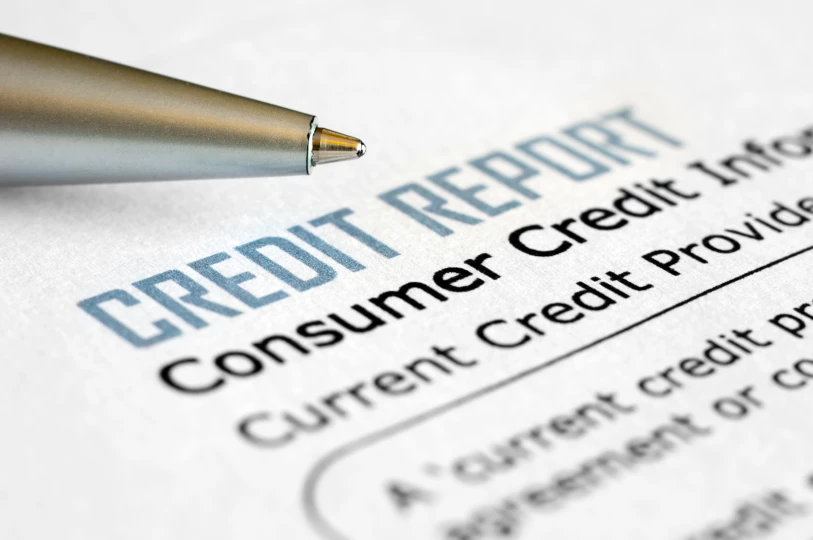 If it caused lenders to deny you credit, you may be entitled to sue
Lost a chance at credit because FactorTrust had an error in their credit report? You might be able to sue.
Many people automatically assume their credit reports are "bulletproof" as far as errors on the reports are concerned. Here's a statistic that may surprise you: The Federal Trade Commission ran a study in 2013 which revealed that a whopping 21% of consumers' credit reports listed inaccurate information. Inaccurate information can cause lenders to deny you a car or home loan or even tank your credit score, among other serious consequences.
All lenders are cautious about advancing their money to borrowers because they need to do all they can to reduce their risk. To inform their decisions, they glean consumer information from a variety of credit bureaus. There the three most known: Experian, TransUnion, and Equifax. Other credit reporting agencies are less known, such as FactorTrust Inc.
Experian Dispute Status: How to Check and What to Do

If you have recently filed a dispute with Experian, it is important to check the status of your dispute regularly. You can do this by visiting Experian's website and logging in to your account. Once you are logged in, you will be able to see the status of your dispute and any updates that have been made. If your dispute has been resolved, you will be able to see the results and any changes that were made to your credit report. If your dispute is still pending, it is important to continue to monitor the status and follow up with Experian if necessary. If you are having trouble with your dispute or need assistance navigating the process, our legal team is here to help. Contact us today to learn more about how we can assist with your Experian dispute status and help you achieve the resolution you deserve.
What is FactorTrust Inc.?
TransUnion acquired FactorTrust Inc., a smaller fish in the expansive consumer reporting pond, in 2017. It provides loan performance information on nonprime consumers for short-term lenders, nonprime auto lenders, and other subprime credit providers. FactorTrust allows disadvantaged consumers to become a part of the lending economy.
FactorTrust does not approve or deny applications for credit, but rather provides lenders consumer credit reports which are either authorized by the consumer or permitted by law, and lenders may or may not use them in their decision making processes. A number of data furnishers provide credit history information to FactorTrust including banks, loan companies, debt collectors, and others.
Errors happen
FactorTrust's consumer/credit reports may contain errors. In fact, it is wise to assume that any consumer report from any credit bureau might contain inaccurate and damaging information that shouldn't be there. If you find information in your FactorTrust consumer report that you believe is false or incomplete, you have the right to dispute that report.
To contact FactorTrust Inc. to discuss inaccuracies:
Address: P.O. Box 3653, Alpharetta, GA 30023
Phone: 844-773-3321
Website: www.transunion.com
Consumer Attorneys is here to help!
False, omitted, or misleading information on credit reports has become an ever-increasing challenge that reduces consumers' creditworthiness, leading to credit denials of all types. Through Consumer Attorneys, you would have access to credit report attorneys near you who offer a wealth of in-depth knowledge concerning the nuances of credit report errors.
Perhaps you or a family member have been unsuccessful with the dispute process to remedy damaging information on your FactorTrust credit report. If so, seasoned credit report attorneys can intervene and implement effective and efficient solutions.
You want credit report attorneys who will fight for your consumer rights, hold at-fault entities accountable, and work toward financial compensation. Consumer Attorneys will uncover any possible noncompliance of the Fair Credit Reporting Act by FactorTrust or its furnishers.
We encourage you to visit www.annualcreditreport.com to secure your yearly free credit reports from the three main credit reporting agencies. If any information looks unfamiliar or questionable, give Consumer Attorneys a call right away.
Consumer Attorneys would like to connect you with a credit report attorney who can assess your situation as part of a free case review. You can also take advantage of a free credit report analysis. We offer more than 10 years of consumer protection experience; to date, our attorneys' efforts have secured more than $100 million in monetary recoveries for our clients.
Know also that you will pay no out-of-pocket fees. The credit report attorneys we represent only receive a fee if they win on their clients' behalf!
Let's fight for your rights
If any of your credit reports include damaging errors or if your errors have not been rectified after executing a proper dispute, contact Consumer Attorneys, immediately!
Call +1 877-615-1725 for immediate assistance and a free case review
Fill out our brief contact form or initiate a live chat to share your concerns.
Reach out to us at info@consumerattorneys.com with any questions, at any time.
Are you violated by creditors, debt collectors, or credit reporting agencies?
Call us, and we will restore your financial life back to normal.
Get in touch