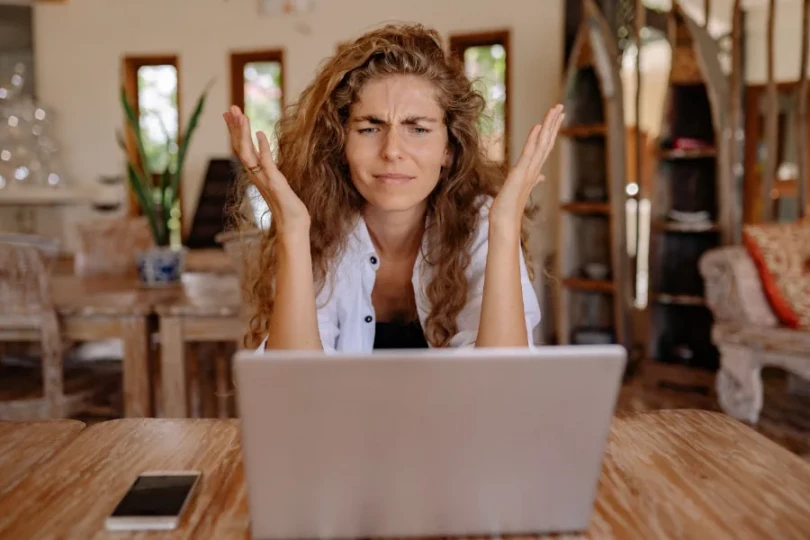 Dealing with wrongful death declarations
Are you being declared as deceased on credit reports despite being very much alive? See how this can impact you financially and what you can do to reverse this error.
Death is inevitable. There is not so much we can do about it. When one dies, all your concerns about the affairs of the world come to an end, or at least we like to think so.
However, the greater tragedy seems to lie in our records wrongfully declaring us dead when we are alive and kicking.
The Social Security Administration has been found to mistakenly list at least 6,000 people as dead annually. Most people don't even realize that they are declared dead until they attempt to apply for a credit card or conduct some other transaction that involves their Social Security number.
Let's discusses the implications of wrongful death declarations and how to correct them.
How do wrongful death declarations occur?
Wrong death declarations or mistaken death entries, whichever name we choose to address them by, are mostly a product of clerical errors. The Social Security Administration, a government agency, is operated by humans.
When a person dies, the death certificate is forwarded to a staff person at the Social Security Administration. In the process of updating the deceased's account, all it takes is for the employee to enter the wrong sequence of digits as the Social Security number (SSN).
Since this number is the leading form of identity, if another person's SSN is labeled as deceased, that means the government has declared the owner of that number dead. This will affect the entire credit history, leading to errors in the background check conducted on that person.
Another scenario, though much rarer, occurs when states send incorrect or incomplete death information to the Social Security Administration.
Additionally, if a creditor reports your account or one of your accounts as being associated with a deceased person, that account can also be recorded as deceased. This particular circumstance, however, only affects individual accounts.
The implications of wrongful death declarations
As hilarious as it might sound to be declared dead even while alive, the consequences of such mistakes are grave.
They can land you in hot water, distort your finances, and make life remarkably difficult. This is because whenever the Social Security Administration records a death entry, it shares the information with multiple benefit-paying federal agencies.
Also, when the U.S. government marks you as dead, the Social Security Administration's Death Master File is updated. The Death Master File is a data repository utilized by financial institutions worldwide. If your SSN erroneously ends up there, rectifying it might prove challenging.
The government pronouncing you dead has the following outcomes:
Denial of access to bank accounts
Inability to obtain a passport
Possible rejection of filed tax returns
Denial of tax refunds
Termination of monthly social security benefits
Denial of loans and lines of credit
These outcomes can add up until you rectify the irregularity. Make no mistake about it, wrongful death declarations can do severe damage to your financial standing.
How to correct wrongful death declarations
If you notice that your background check states that you're dead, it's imperative to swing into action in order to right the wrong. It's not as simple as walking into a bank and saying, "Look, I'm alive!"
Correcting the declaration requires contacting the Social Security Administration. You can do this by visiting its online services web portal or going to the nearest Social Security office.
Then, you have to provide the original versions or certified true copies of identification documents to prove that you are actually still in existence. Keep this requirement in mind because mere photocopies or expired documents won't move the needle.
These documents could include a birth certificate, driver's license, passport, marriage certificate, divorce record, military ID card, school ID card, utility bill, bank statements, or adoption documents.
The Social Security Administration will conduct a review of your claim and decide whether to correct their mistake. If they rectify the error, they will give you a letter that you can present to the banks and other relevant institutions to prove your existence.
Extra steps to ensure your information is correct
After your resurrection, we advise that you keep an eye on your credit report to ensure that all details relating to your finances are updated. You can regularly obtain free credit reports from the national credit reporting bureaus TransUnion, Equifax, and Experian to figure out whether the changes made by the Social Security Administration have been updated.
Undoubtedly, making sure that the information is restored might take a while. However, it will help make your return to normalcy much easier.
As monumental as this task seems, it will be much easier if you have experts at your service. Our team at Consumer Attorneys can help you write letters and take other steps necessary for the rectification.
Are you a victim of a wrongful death declaration? Is someone you know currently dealing with the issue? Contact us now.