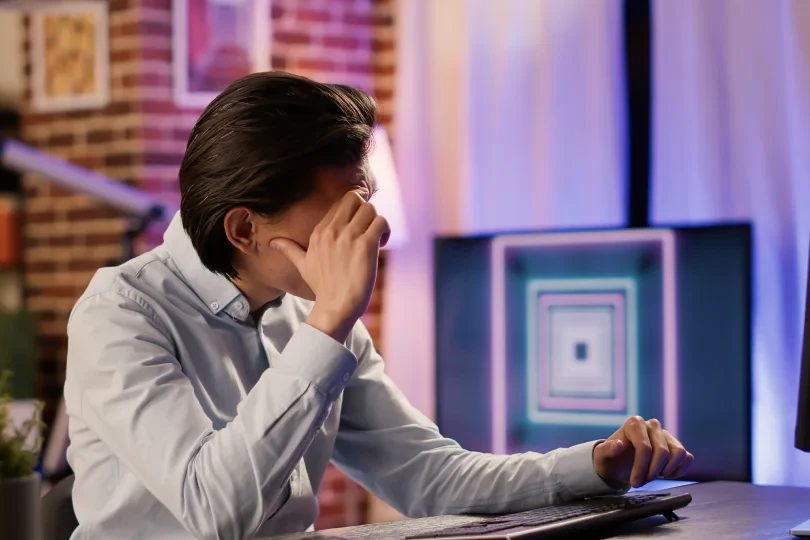 Fix an Equifax Deceased Alert on Your Credit Report! Know Your Rights, What Steps To Take, and When to Get Legal Help.
Were you mistakenly reported as deceased by Equifax? Believe it or not, now you have to prove that you're alive and well! Learn why this mistake happens, how you can fix it, what your legal rights are, how to prevent the worst financial and emotional consequences, how to get compensation, and when it's the right time to sue. Call us today!
Happy, healthy, and looking to buy a home? Or lease a car? Or get a new job? Unfortunately, if you're reading this, it's because your plans got buried under Equifax's wrongful news that you're a ghost.
If you received an Equifax deceased alert on your credit report, no matter how far along into the remediation process, you know that it's neither simple nor expedient to repair your financial records and get your life back to good.
If you're ready to dig yourself out of the grave and breathe life back into your financial and emotional well-being, then keep reading. I'll explain how you can end up mistakenly reported as deceased by Equifax, why you need to fix this error, what the steps to resolving it are, and where to seek legal help when you need it.
Mistakenly Reported as Deceased Equifax
When you're mistakenly reported as deceased by Equifax, the road to financial and emotional recovery requires a process of error dispute, authentication, resolution, and compensation. While Equifax provides the platform for initiating this dispute process, the process is frequently hindered by Equifax undertaking inadequate investigations, engaging in simplistic "parroting" of wrong information, and refusing to make error corrections.
This is why there are some critical things to be aware of and why you should consider aligning yourself with an attorney for consumer protection if Equifax is reporting you deceased.
Why Does Equifax Report Say I'm Deceased?
An Equifax credit report is compiled when Equifax purchases streams of data about you from other companies. These other companies are called data furnishers because they furnish (or provide) the data. Equifax, along with Experian and TransUnion, is one of the "big three" consumer reporting agencies (CRAs), which are the companies that buy the data and issue the report. These three CRAs are called credit bureaus because they are the largest and most often used. However, there are many CRAs compiling consumer reports.
The data furnishers that sell your information to Equifax (and others) are basically all of the companies you have a direct financial relationship with, such as your credit card companies, banks, service providers, etc. The data furnishers are the names you're familiar with, such as your credit card companies, banks, service providers, etc. Third-party companies (ones you don't have a direct relationship with) also scan municipal records and sell the data to Equifax, and the Social Security Administration (SSA) provides information.
Not only does the data from each data furnisher, third party, and the SSA have the potential of containing errors, but the system of algorithms that Equifax uses to gather, review, and combine these data streams is also a source of potential errors. An Equifax deceased credit report can be the result. Let's take a closer look.
The main causes of Equifax deceased alert errors
These are the most likely causes of an erroneous Equifax deceased alert on a credit report:
Data entry errors: With the number of times that names, dates, locations, birthdates, etc., are entered into various systems, simple mistakes can snowball into bigger problems. Thus, when Equifax generates a report, you may be falsely marked as deceased on one or more accounts.

When the SSA is the source of the data entry errors, your Social Security Number (SSN) can be mistakenly flagged as deceased and entered into the Death Master File.

Co-signer death: The death of an account holder who was a co-signer on an account associated with you can result in you being mistakenly identified as deceased by Equifax. When this happens, it can also lead to SSA problems.
Mixed Files: Mixed files are credit files that inadvertently contain information about more than one person. Also called "co-mingled files," these usually happen due to input errors that falsely link two consumers or inadequate data gathering and review protocols by Equifax and other CRAs.

For instance, Equifax might pull in data from two people with similar names who both happened to live in the same city at one point. With basic, proper review protocols, Equifax should be able to quickly and easily differentiate the people and eliminate incorrect data from the report being compiled. However, with little incentive to implement effective gathering and review strategies, Equifax generates mixed files regularly. This can result in an inaccuracy, such as an untimely death notification.

Identity Theft: Identify theft, along with its persistent companion, Identify fraud, are crimes that can have broad and devastating financial implications for consumers, including being reported as deceased by Equifax. By wreaking havoc on your actual accounts and opening new accounts in your name, this criminal activity generates misinformation that impacts your creditworthiness.

To prevent identity theft and fraud, you should utilize practices to maintain your online privacy and security, such as avoiding questionable public Wi-Fi connections and being very careful about giving out personal information. The federal government advises on how best to prevent this type of fraudulent activity. Identity theft | USAGov
Equifax Notification of Death
When one or several of these errors combined impact your Equifax credit report, you can receive an Equifax Notification of Death. This is a notification that Equifax typically sends to inform the deceased's family that a consumer's credit profile has been marked as deceased following an actual death. If you receive an Equifax death notification, you should take it seriously and begin the remediation process.
What to do if Equifax Lists You as Deceased
Discovering that Equifax has mistakenly identified you as deceased can be shocking. For everyone who makes this discovery, the inevitable first question is, "What do I do when my Equifax credit report says I am deceased?"
The best thing you can do to protect yourself, your rights, and your creditworthiness is to contact a consumer protection lawyer. With the right legal guidance, you'll know how to handle the dispute process, navigate the frequent pitfalls, roadblocks, and stalls that occur, and when it's the right time to sue.
For detailed insight into the dispute process, see below.
Where is a Deceased Indicator Located on My Equifax Credit Report?
The deceased indicator on your Equifax credit report is located within the information for each account listed. The "responsible" party for each account will indicate if the person associated with the account is deceased.
Why You Need to Fix This Error
While any discrepancy between your Equifax credit report and the reality of your credit history should be disputed, investigated, and corrected, a deceased indicator on your Equifax credit report can be especially harmful.
When someone associated with an account or credit profile is correctly flagged as deceased, it is helpful because it locks down those accounts to prevent fraud or unauthorized access. However, when your credit record is falsely flagged as deceased, these otherwise helpful precautionary measures become a nightmare. Access to lines of credit and assets will be frozen. This includes banks, retirement accounts, credit cards, lines of credit, loan applications, mortgage pre-approvals, rental and housing prospects, employment opportunities, etc.
In addition, once the SSA includes your Social Security Number in its Death Master File, the repercussions are rapid.
How to Dispute a Death on Equifax Credit Report
If you are wondering, "How can I prove to Equifax I am not deceased?" the process involves three basic phases.
Filing a formal dispute of the erroneous deceased indicator.
Identify validation through documentation.
Lawsuit and compensation, if indicated by your Equifax lawyer.
See below for more detailed information about each phase and the steps required.
Correcting a Deceased Indicator on Your Credit Report
Get a free consultation from a lawyer. When Equifax erroneously marks you as deceased, speaking with a consumer protection lawyer skilled in these types of disputes is the best way to ensure a maximally speedy and effective recovery.

At Consumer Attorneys, our lawyers have seventy-five years of combined experience handling consumer protection matters, including disputing Equifax deceased notifications. We are well-versed in the federal and state laws that impact the process and outcome of these situations. We know your rights, Equifax's responsibilities, the legally determined time frame in which Equifax must act, and the kinds of delays and roadblocks that are commonplace. We also know when it's time to sue Equifax.

Complete a full credit profile review. Request and review not only your Equifax credit report but the reports from the other credit bureaus as well (Experian and TransUnion).

If you were denied an opportunity (loan, job, housing, etc.) based on information in your Equifax credit report, a copy and explanation must be provided to you. Otherwise, you can request a free annual copy from each credit bureau.

There are three ways that consumers can request a copy of their free credit report: online at annualcreditreport.com, by phone at 877-322-8228, or by mailing a request form, which can be printed at annualcreditreport.com. Online requests should only be made through the above government-verified site.

File a formal dispute of the deceased designation with Equifax. You'll see that the Equifax website makes it "easy" to file a dispute online. However, by using the Equifax online platform to dispute the deceased designation, you may be required to waive your legal right to sue.

We advise against waiving this right since you need to know how the dispute, investigation, verification, and remediation will be handled. Unfortunately, many find that a lawsuit is the only way to find an effective, timely, and adequate resolution of deceased indicator errors.

We recommend disputing false death designations on your Equifax(and any other errors) via certified mail.

Dispute the deceased designation with the SSA. Filing a formal dispute to remove yourself from the Social Security Administration's Death Master File (DMF) may also be necessary. If so, you must undertake an in-person authentication process at your local SSA office. The SSA keeps an updated list of the documents you must provide to verify your status as living. Online Services | SSA Please note that copies of documents are not sufficient. You will need originals for everything.
Provide documentation. Equifax and the SSA will specify which documents satisfy their authentication process. Theoretically, receipt and review of the life-affirming documents should clear up the deceased error, satisfy the identity verification requirements, and restore your credit. (Though, of course, it isn't always that easy.)
Work with an Equifax lawyer. Despite legal regulations and requirements, insufficient investigations and unsatisfactory outcomes are regular occurrences. A skilled and knowledgeable lawyer with significant experience handling false Equifax deceased notifications can lead you to a successful resolution.
Benefits of Professional Legal Support at Consumer Attorneys
The benefits of working with one of the top-tier consumer protection lawyers at Consumer Attorneys are game-changing.
Though you can undertake the dispute process yourself (and many people do), you may also be one of the consumers who discovers just how challenging it can be to get a massive, multi-billion-dollar CRA like Equifax to do right by a single consumer whose credit profile is destroyed following a false deceased designation.
By knowing the relevant federal and state laws, your rights, Equifax's responsibilities, the timing of the process, and the typical stalls, delays, and roadblocks, we balance the scales in this outsized power dynamic. For instance, you can sue Equifax for misreporting your death, whether or not you suffer extensive financial or emotional harm.
Our lawyers have years of experience practicing consumer protection law, fighting for the rights of consumers under the Fair Credit Reporting Act, and holding Equifax and other CRAs accountable.
Working with an Equifax dispute lawyer at Consumer Attorneys means you will have access to a knowledgeable and professional guide from the first step to the final. And we can get you compensation to make you whole again.
Beware Credit Repair Companies
If you haven't already, you will eventually come across companies that market themselves as easy credit repair agencies. Frequently, this means that you guarantee them an amount of money upfront, and they don't guarantee you anything, not even a successful resolution to your false Equifax deceased notification.
What they don't tell you is that working with a consumer protection attorney means:
No out-of-pocket cost to you. Ever.
Access to extensive legal training, knowledge, and experience.
Working with a professional who is bound by legal and ethical standards of excellence.
Being able to sue Equifax for resolution and compensation.
We're not just someone else looking to cash in on your bad luck. We're the people that the FCRA empowered to help you by making the wrongdoers pay our costs and fees, not you.
How Much Does it Cost?
Working with a consumer protection lawyer from Consumer Attorneys does not cost you anything out of pocket. You will not pay out of pocket for the consultation, the legal guidance and advice, or the resolution and compensation. By law, if we sue Equifax on your behalf for a false deceased designation and we win, Equifax must pay all of our legal fees and costs. If we don't win, you pay nothing.
We have the same incentive as you do to ensure that Equifax is responsive, thorough, timely, and held to account.
Ask for Our Help Now
Even if all you know so far is that "Equifax reported me as deceased," we can take it from here. In fact, no matter how far along you are in the Equifax deceased dispute process, we've got this.
Consumer Attorneys has lawyers in twenty-five states and counting. Plus, we maintain a thriving nationwide attorney referral network, so we will always be able to help you, whether we represent you ourselves or get you to another lawyer who can.
There are several ways to reach us: call (+1-877-615-1725), email (info@consumerattorneys.com), fill out the online intake form, or use our virtual chat option.
We look forward to helping you!
Frequently Asked Questions
Why would my Equifax report say I'm deceased?

Equifax only knows if you're alive or dead based on the data streams it gathers, reviews, and reports. So, if a deceased indicator is present in your Equifax credit report, it means that an error occurred at the data entry level or at some point in the subsequent process. Your information may contain errors, may have become co-mingled with that of another consumer, may have been falsely flagged following the actual death of a co-account holder, or some other error may have occurred.

What Happens if Equifax Credit Reports Say You're Deceased?

If an Equifax credit report says you're deceased, it can cause significant real-world problems. Specifically, credit accounts (credit cards, home equity, auto loan applications, mortgage approvals, etc.) can be frozen, and access to assets (bank and checking accounts and benefit entitlements) can be denied. If Equifax has erroneously reported you as dead, you should consult with a consumer protection lawyer, such as one of our team members at Consumer Attorneys, right away.

What does it mean when Your Equifax report Says You're Deceased?

When your Equifax credit report contains a "deceased" indicator, it means that there's been a data error. Typically, this happens due to (1) a data entry error on one of your accounts, (2) your file was inadvertently mixed up with another person's file, co-mingling the data, (3) a co-account holder died, and your name was wrongfully associated with the death, or (4) the Social Security Administration has erroneously marked you as deceased. The consequences can be sweeping, including losing access to credit, assets, and benefits. Contact a consumer protection lawyer for help getting back to good.

Can I sue Equifax for reporting me deceased?

Yes. Under the Fair Credit Reporting Act, you can sue Equifax for reporting you as deceased. In addition, if Equifax's erroneous reporting caused you to sustain any financial or emotional harm beyond the mere wrongful act itself, you have the right to seek compensation for those damages. A skilled and experienced consumer protection lawyer, such as one of our team members at Consumer Attorneys, can help you navigate the legal landscape and know if and when to sue Equifax for reporting you deceased.