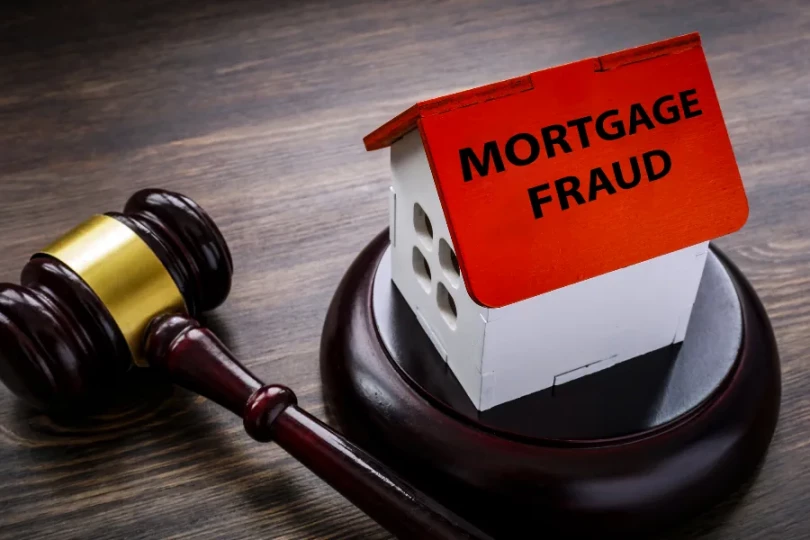 Your mortgage company made a mistake? Find out how to sue your mortgage company for error reporting.
A consumer's mortgage servicer is responsible for handling transactions on their home mortgage account - and the servicers have the power to put borrowers' home ownership in great jeopardy if they use abusive or predatory practices in their collection methods.

Other companies to handle regular management of borrowers' accounts, which includes collecting monthly payments and dealing with escrow accounts.

And those third-party companies have the potential to harm those borrowers by neglecting to allocate their payments in a timely manner, wrongfully subject them to foreclosure proceedings, neglect to honor agreements the borrowers brokered with previous servicers or levy unfair charges for "force-placed insurance."

Some servicers may make honest errors when handling borrowers' accounts. But some may find that they have an incentive to fleece borrowers through abusive practices, figuring they may turn profits from extra fees or foreclosures.
When borrowers fall victim to mortgage servicer abuse, they may be in danger of seeing increased monthly payments, falling credit scores or losing properties through foreclosure proceedings.
Taking Action: Can You Sue for False Collections?

If you're a victim of false collections and wondering, can you sue for false collections, the answer is yes. It's crucial to understand your rights when facing unfair debt collection practices. To protect yourself, gather evidence, document all interactions with the debt collector, and seek professional legal help. If you've been targeted by false collections, don't hesitate to contact our experienced legal team. We're here to help you navigate the process and defend your rights.
BORROWERS SHOULD WATCH FOR ABUSE
Buying a home is often the most expensive investment a consumer will make - and it is imperative that they know their rights and shield themselves from fraudulent practices to ensure they will keep a roof over their head.
Borrowers are protected from servicers' abusive practices under federal laws that include the Real Estate Settlement Procedures Act, the Truth In Lending Act and various state statutes.
And a mortgage servicer may legally be considered a debt collector if it picks up a consumer's loan that is in default -- which means the borrower could be afforded additional rights under the Fair Debt Collection Act (FDCA), such as protections from the harassment of excessive calls, aggressive conduct from debt collectors and empty threats that their property could be seized if they can't pay up.
Despite these legal protections, borrowers may still fall victim to predatory tactics by mortgage servicers.
For example, a servicer may attempt the illegal "dual tracking" tactic - they may try to move forward with foreclosure proceedings against a borrower while simultaneously taking their loan modification application under consideration.
Servicers are also required to post borrowers' payments on the day they are received, and consumers should keep records of when they pay up to avoid unfairly being hit with late fees.
Borrowers often make payments into escrow accounts held by servicers to make property taxes and to pay for homeowners insurance, and payments into escrow are often included as part of monthly mortgage payments.
Within 45 days of creating borrowers' accounts, servicers are obligated to provide detailed statements of the estimated tax and insurance payments for the upcoming year.
Servicers' addition of force-based insurance, or "lender-placed," insurance onto a home may result in steep increases in a borrowers' monthly bill -- which may quickly lead to borrowers falling behind on their payments and potentially putting them at risk for foreclosure.
When applying force-based insurance, such as hazard insurance required under the Flood Disaster Protection Act of 1973, servicers are generally barred under federal law making borrowers pay for it after they have proved that they still have coverage.
Servicers also face restrictions when charging unfairly high prices for force-based plans, such as by basing rates on pricier properties.
When servicers hit borrowers with premium rates for force-based insurance, they are legally required to provide advance written notice. And if a borrower can prove that coverage was in place during a time period in which they were charged an inflated rate for force-based insurance, the servicer must cancel the plan and refund borrowers' payments.
HOW WE CAN HELP
The team at Consumer Attorneys is here to fight for borrowers who feel that they have fallen victim to abusive practices by mortgage servicers. With such a wide variety of abusive methods at servicers' disposal, consumers should seek the help of experienced lawyers to craft the best strategy to save them from foreclosure. We may even be able to take abusive lenders to court and hold them accountable for payment of damages and attorney fees.