Background-Check Lawyer California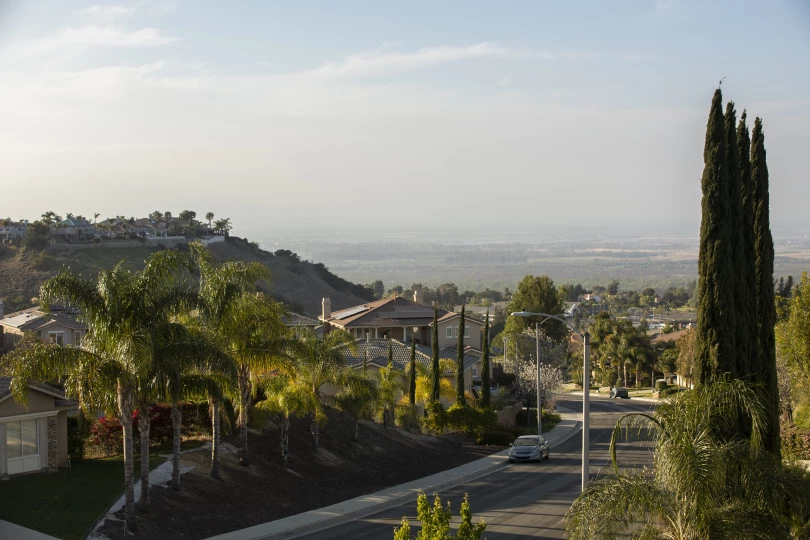 You might be able to sue if a background check error in California caused you to be unable to get something, like a home or a job.
Here's a point-blank question: Were you denied a job position, a job promotion, a car or home loan, or a tenancy opportunity due to a background-check report that contained errors? If a background check was performed to determine your reliability as an employee, a borrower of credit, or a tenant, you need to know! It would be a serious violation of the Fair Credit Reporting Act if a background check was initiated on your behalf, without your consent!
When individuals or businesses overstep the FCRA, lawsuits ensue. If your FCRA rights were disregarded, you may qualify to file a lawsuit! At Consumer Attorneys, we connect residents of California with local background-check lawyer teams whose mission is to seek justice for Californians who were harmed personally, professionally, socially, psychologically, or financially due to false information on their background-check reports.
To ensure justice regarding background-check reports that contain detrimental errors, you want strong legal counsel to right the wrongs! If a credit-reporting agency, background-check firm, debt-collector, employer, landlord, or lender is found to have violated the FCRA, the individual or entity could be subjected to civil liability. Negligent non-compliance could result in liability for actual damages plus costs and attorney's fees. For willful non-compliance, liability for punitive damages can result, as well.
Understanding the First Advantage Credit Cases Class Action Lawsuit

The first advantage credit cases class action lawsuit involves allegations that First Advantage did not adhere to the Fair Credit Reporting Act (FCRA) guidelines, negatively impacting job applicants in the process. The crux of the lawsuit lies in the company's background check practices and their accuracy in providing reliable data. If you think you may have been affected by the First Advantage credit cases class action lawsuit and are in need of legal guidance, don't hesitate to get in touch with our experienced legal team, who are prepared to help you address and resolve any issues you may encounter.
Can Background-Check Companies be Sued? Yes, They Can!
Over the years, background-check agencies have been sued due to their inaccurate reports. Also, their information furnishers – including creditors and debt-collection agencies – have been sued. For example, if the furnisher has reasonable cause to believe consumer information is inaccurate, the furnisher has a legal duty to correct and update erroneous information that could include 1) sealed, expunged, or obsolete information that should never have been listed 2) single arrests listed multiple times 3) misdemeanors listed as felonies 4) mixed files where criminal records are listed in consumers' files with same or similar names as the offenders 5) debt amounts entered incorrectly– the list goes on!
If you discover background-check information that is inaccurate, it is prudent to file a dispute, in writing, with the business that compiled the background report. If you have any questions or concerns, give Consumer Attorneys a call at +1 877-615-1725, right away!
What Does 'Consumer Attorneys' Offer California?
Consumer Attorneys' background-check lawyer teams help those in California seek justice and compensation for harm incurred due to background-check errors. Our highly-skilled legal pros recover financial damages, when applicable. Every California resident has rights under the Fair Credit Reporting Act! Consumer Attorneys ensures your consumer rights are protected as well as seeking appropriate penalties.
As a leading national consumer-protection law firm, Consumer Attorneys offers California residents more than 10 years of protecting and promoting consumers' rights under the FCRA. In addition to addressing adverse background-check reports, we assist California clients with dubious debt collectors as well as credit-reporting agencies who violate the FCRA. Our lawyers' efforts have secured more than $100 million in monetary recoveries for our clients.
The FCRA – Your Shield of Assurance
The FCRA has strict requirements for employers, lenders, landlords, insurance companies, and others on 1) how they gain consent for background checks 2) how they conduct background checks and 3) what they are permitted to do with the information they uncover.
Are you aware that many car-insurance companies use background checks to determine insurance rates? Driving records, credit reports, convictions, and criminal records are used to determine a client's risk as a driver. Background checks are performed for nearly every critical aspect of your life. However, FCRA rules and regulations must be followed to ensure your consumer rights are not neglected.
If you are wondering if you qualify for a lawsuit regarding your background-check report, know the following:
No one has the legal right to obtain a background check without your written consent. Was a background check obtained without your permission?
You must be informed if background-check information might be used against you. Were you informed that this could happen?
You must be given the name and contact information of the background-check agency used on your behalf. Were you supplied with that information?
Background-check agencies are not allowed to provide information regarding you until the person or entity requesting the information certifies that it disclosed to you that a background check would be initiated. Were you informed that a background check would be obtained?
The FCRA sets parameters regarding the negative information a background-check report can contain. Civil suits, judgments, arrests, paid tax liens, and collections cannot be listed after 7 years, and bankruptcies cannot be listed after 10 years.
Are You Ready for Justice?
If you feel your FCRA rights were violated, you may be able to sue and receive actual damages as well as punitive damages, plus attorney's fees and costs. Consumer Attorneys is ready to ensure you have the benefit of being represented by a legal team which specializes in this type of litigation.
Consumer Attorneys serves clients nationwide who are represented in state and federal courts. We will connect you with a California background-check lawyer team, near you, who will assess your situation as part of a free case review. You can, also, take advantage of a free credit report analysis. You will be advised of your next step forward.
Consumer Fraud Lawyers Near You: Protect Your Rights with Our Experienced Legal Team

If you are looking for a "consumer fraud lawyer near me". Look no further than our experienced legal team. With over 10 years of experience and more than 10,000 satisfied clients, we have recovered over $250 million in compensation for our clients. We specialize in helping people resolve issues related to collectors, companies that deal with background checks, credit reporting agencies, and errors that may be associated with them. Our services are completely free for our clients, and we are dedicated to fight for your rights. Contact us today to learn more about how we can help you.
Keep the $$ in Your Pocket
Many individuals feel they can't afford a lawyer to represent them – let's clarify that misinformation. If your case is accepted, you would pay no out-of-pocket fees! Our lawyers receive a fee only when they win on their clients' behalf! You have nothing to lose!
California, We're Here for You – Give Us a Call!
Residents of California can connect with our legal team, in various ways:
Call +1 877-615-1725 for immediate assistance and a free case review.
Fill out our brief Contact Us form or initiate a LIVE CHAT share your concerns.
Reach out to us at info@consumerattorneys.com with any questions, at any time.
Are you violated by creditors, debt collectors, or credit reporting agencies?
Call us, and we will restore your financial life back to normal.
Get in touch