Background Check Lawyer New York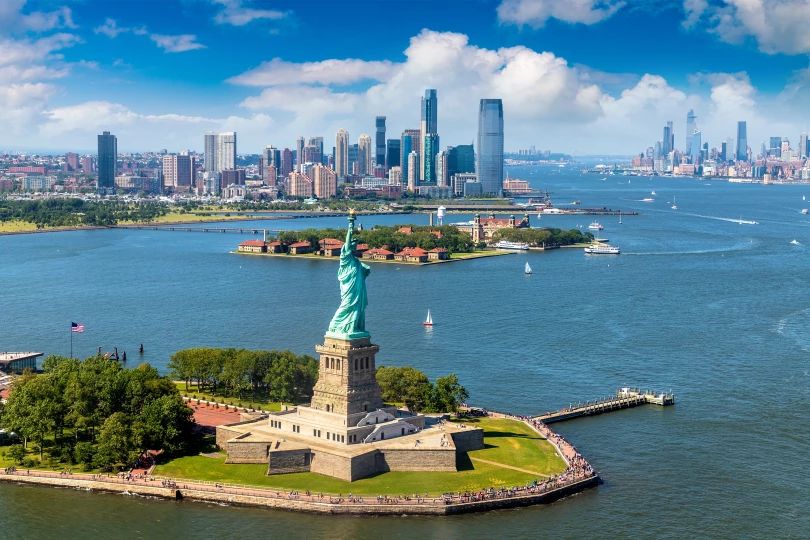 Those in New York can contact Consumer Attorneys to deal with fixing up background check errors.
Background check agencies are a valuable service for New York employers, landlords, and lenders who desire to hire only the most skilled prospects for jobs and/or need to protect their workplaces or assets from fraud or nefarious activities. From banks and hospitals to rental properties and school systems, just about any entity will require background checks for those seeking employment, tenancy, or credit.
Consumer Protection Lawyer: Free Expertise with Proven Results

With a decade-long history of excellence, our legal firm has earned a reputation for successfully assisting clients in addressing issues related to debt collectors, background check companies, and credit reporting agencies. Our consumer protection lawyers have guided more than 10,000 satisfied clients to favorable outcomes, securing over 250 million dollars in compensation. More than this, we offer our services at no cost to our clients, ensuring that you get the support you need without any financial issues. If you're facing challenges linked to errors or disputes with these entities, don't hesitate to contact us and let our professional consumer protection lawyers help you achieve a successful resolution.
Different Types of Background Checks
Innumerable background checks are performed every day, and there are a plethora of different background checks, especially for pre-employment screening. Background check providers and those who furnish information to them must comply with the Fair Credit Reporting Act (FCRA).
Different types of background checks cover the spectrum, including:
Driving records
Credit reports
Education and prior employment confirmations
License and certificate confirmations
Drug testing results and reference checks
Social security number traces
Criminal records
County and federal civil records
Information for a background check can be derived from a variety of sources, including national, county, state, and local records. Unfortunately, everything from human error to fraud can seep into an individual's credit reports and other consumer files. When this happens, lives can be adversely affected – enter Consumer Attorneys!
Background Check Errors Run Amok
Something many people are not aware of is that even the most respected and top-rated background check agencies can make any number of mistakes in the information they provide. Mistakes that involve criminal records, driving records, credit reports, Global Watchlist information, and more can result in an individual facing everything from being fired to being denied a passport or being rejected for a mortgage loan. This is why legal counsel from Consumer Attorneys is so vital. We are nationally recognized consumer protection lawyers serving New York and other states from coast to coast.
If you were denied a job or job, your mortgage application was rejected, or you were bypassed for tenancy, it could be due to background check errors. For example, your background check could indicate a mixed file error in which someone else's conviction had your name on it. A wrong charge error could report your misdemeanor as a felony. A dismissed charge error could involve your expunged/dismissed/pardoned charges that mistakenly appear on your background check report.
Legal Recourse Can Set the Record Straight
At Consumer Attorneys, we connect New York residents with local background check lawyer teams who serve as potent legal allies for those harmed by background check companies whose negligence or unlawful actions violated the FCRA.
You may have legal grounds to sue and receive maximized financial compensation if you were wronged by inaccurate background check reports or if your dispute with a background check company was handled inappropriately. People have taken background check agencies to state and federal courts because of damages caused by their mistakes.
The FCRA is Your Legal Shield
You have rights under the FCRA. The FCRA has strict standards that employers, landlords, and lenders must follow regarding how they gain consent for background checks, how they conduct background checks, and what they are permitted to do with the information that is uncovered.
Do you qualify for a lawsuit? Know the following:
No one has the legal right to obtain a background check without your written consent.
You must be informed that a background check could be used against you.
You must be given the name and contact information of the background check agency that provided your information.
A background check agency is not allowed to provide background check information to an employer/lender/landlord until the employer/lender/landlord certifies that he or she has already disclosed to the person being reviewed that a background check may be initiated.
The FCRA sets boundaries regarding negative information a background check report can contain. Civil suits, judgments, arrests, paid tax liens, and collections cannot be listed after seven years, and bankruptcies cannot be listed after 10 years. Criminal convictions can be listed.
If you suspect errors on your background check report, you can dispute the report with the background check agency. They must investigate and remedy any errors within 30 days. If you qualify for a lawsuit, you may be entitled to receive actual damages as well as punitive damages plus attorney's fees and costs.
New York, We're Here for You!
Consumer Attorneys serves clients nationwide, from New York to Arizona to California, who are represented in state and federal courts. We'll connect you with one of our seasoned background check lawyer teams who will assess your situation as part of a free case review. You can also take advantage of a free credit report analysis. We will advise you of your next step forward.
As a leading consumer protection law firm, Consumer Attorneys offers New York residents more than 10 years of protecting and promoting consumers' rights from not only adverse background check reports but from questionable debt collectors and credit reporting agencies that violate the FCRA. Our lawyers' efforts have secured more than $100 million in monetary recoveries for our clients.
You Pay No Out-of-Pocket Fees!
Many claimants feel they can't afford a lawyer to represent them – let's clarify that misunderstanding. If a background check lawyer team accepts your case, you would pay no out-of-pocket fees! The lawyers who would represent you would receive a fee only if they win on your behalf! You have nothing to lose by giving us a call!
Let Justice Be Served – Contact Our Team!
Did errors on your background check report damage your job prospect or harm in other ways? Did the background check agency or their furnishers fail to properly address your dispute with them? If so, contact Consumer Attorneys immediately!
Residents of New York can connect with our legal team in various ways:
Call +1 877-615-1725 for immediate assistance and a free case review.
Fill out our brief contact us form or initiate a LIVE CHAT share your concerns.
Reach out to us at info@consumerattorneys.com with any questions at any time.
Are you violated by creditors, debt collectors, or credit reporting agencies?
Call us, and we will restore your financial life back to normal.
Get in touch