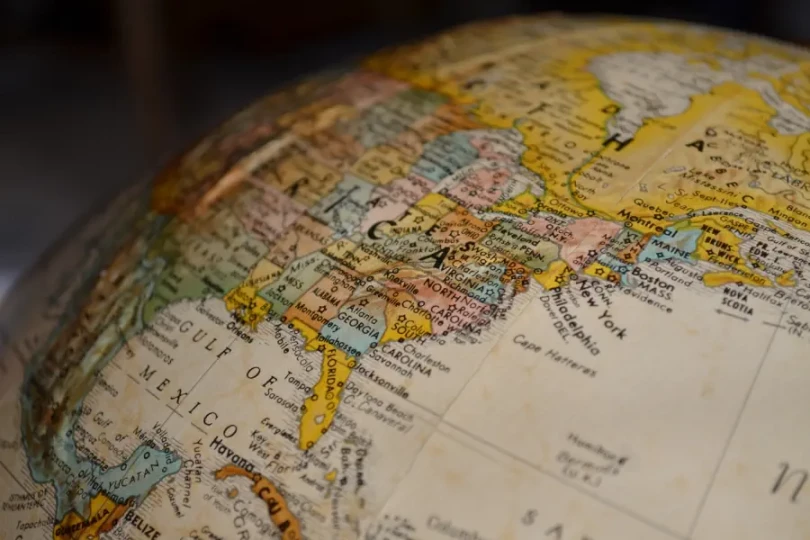 Some states have more cases of identity theft than others
Are you living in an identity theft hotspot?
With the number of fraud and identity theft complaints lodged with the FTC reaching record highs in 2020, it goes without saying that identity theft is more of a problem than ever.
However, states across the U.S. do not experience identity theft at the same rate. Let's discuss the states with the most cases of identity theft:
1. California
In 2020, California had the most reported cases of identity theft in the country. The state of recorded 147,382 identity theft complaints. As cybercrime continues to climb relentlessly, California has remained the center and was deemed the most popular state for identity thieves in 2019.
2. Illinois
The state of Illinois followed closely behind California with 135,038 complaints. The state is recording a surge in identity theft. The fact that perpetrators can easily buy fake driver's licenses and victims' Social Security Numbers online for a little above $100 makes it easy to open accounts in victims' names and take out loans.
3. Texas
The Lone Star State ranks third on our list. Texas recorded 134,788 complaints in 2020, regardless of the harsh punishments prescribed by the Texas Penal Code. Thanks to the pandemic, the rate of online shopping has grown exponentially. Unsafe websites are a favorite hangout for identity thieves.
4. Florida
The Sunshine State follows suit with 101,367 complaints. A testament to the prevalence of the crime in the state, six persons were arrested in connection with a notable identity theft case almost exactly a year ago. The individuals stole the information of multiple senior citizens and made off with more than $650,000.
5. Georgia
Georgia ranks fifth on the list, having recorded 69,487 complaints. With identity theft proving to be a major problem in Georgia, the government is relentlessly encouraging the populace to arm themselves with information on different kinds of identity theft and how to protect themselves.
6. New York
The Empire state recorded 67,202 identity theft complaints. As COVID-19 cases rose in the state, so did incidents of identity theft. In simple terms, the pandemic helped thieves double down on their efforts, creating an 85% rise in identity theft compared to the previous year's records. The majority of these complaints were related to unemployment benefits and other government programs.
7. Washington
The state of Washington had 54,247 complaints. The state admitted to losing hundreds of millions of dollars to unemployment fraud, which was fostered by pandemic-related instability. The state was also impacted by a hack involving the Washington state auditor that exposed the Social Security details of more than 1.4 million people.
8. Massachusetts
With 45,575 complaints, Massachusetts had the ranked eighth for the most cases of identity theft in the U.S. There were multiple arrests and court cases involving persons who used stolen identities to obtain official identification documents and government benefits.
9. Kansas
Kansas had 43,211 cases of identity theft. As the numbers spiked, the state had no option but to warn its citizens to be mindful of their information. If Kansans see anything odd, they can fill out a (www.dol.ks.gov/fraud) - form on the state's department of labor's website to report suspicious activity.
10. Pennsylvania
Pennsylvania ranked tenth, recording 33,886 cases of identity theft in 2020. The state witnessed a spate of unemployment fraud during the pandemic.
These numbers are from a recent study showing the number of identity theft complaints lodged with the FTC in 2020 by state.
Clearly, identity theft is an epidemic on its own, and it happens in various ways. However, there are various steps that victims of fraud can take immediately to protect themselves in the future.
Since identity theft poses various risks, we'd be happy to help you out if you ever get into such an unpleasant situation. Contact us if this is the case.