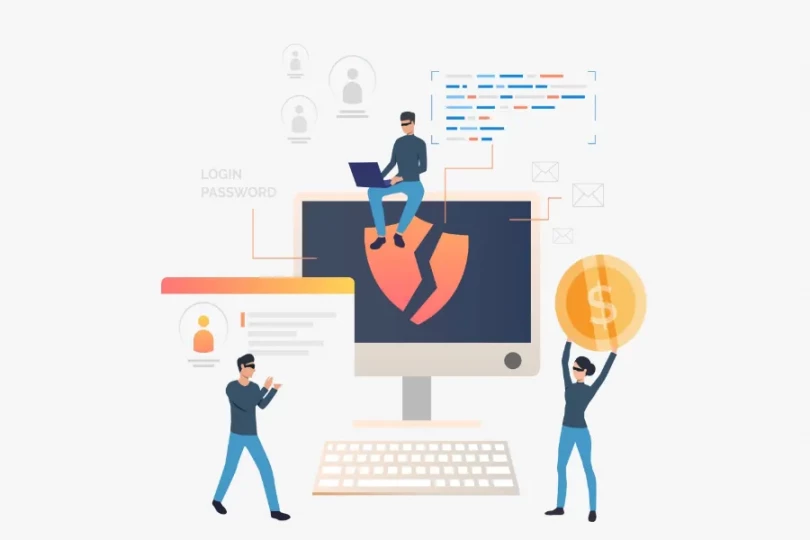 Several telltale signs can give away the fact you've been a victim of identity theft early.
Keep an eye out on these signs of identity theft so you can act quickly.
No matter how secure an online platform makes you feel, there is always a risk of scams involved, given the huge demand for personal information and associated crimes on the dark web. Because not everyone is aware of the potential identity theft risks they run every time they use the internet, many people only find out too late when they've become the victim of identity theft.
The frequency of occurrences for this phenomenon has steadily increased with the advance of technology, and so has the number of hackers. People misuse information and ferret out loopholes to allow them to steal confidential data like Social Security numbers, bank account credentials, and birth dates, etc.
If you want to avoid getting caught in an identity theft scenario, watch for signs that may give you an early hint that you could be facing identity theft. Here are some early indicators of identity theft that may come in handy:
Your bank statement looks questionable.
Your checks are suddenly bouncing, which has never happened before.
You notice unfamiliar or unauthorized activity on your credit card bill.
Your credit report shows miscellaneous errors.
Your bills went missing for a month and are now showing up detailing unfamiliar activities.
You're getting alerts for unrequested password changes and new/strange logins.
Your cellphone receives a concerning amount of debt collection calls.
Your insurance provider rejected your medical claim.
Doing your taxes has become a nightmare because someone else has already filed a tax return in your name.
There's a wrongful arrest warrant issued against your name.
Your credit score is increasing or decreasing mysteriously.
You're having trouble getting a loan or finding lenders.
You've been losing cell service and you don't know why.
You receive notification of a data breach on an online platform.
Your passwords seem compromised.
Final thoughts
Many people don't take identity theft scenarios seriously, which only serves to hurt them — once a cybercriminal acquires your personal information through a collective data breach or by using individual tactics, your legal, personal, and financial health and reputation are at risk.
Repairing the damage that identity theft can wreak on a victim's financial, legal, and emotional wellbeing usually proves to be a long and difficult process. Don't worry, though; the experienced team at Consumer Attorneys is here to help. Write to us now and we'll explore your case for free.