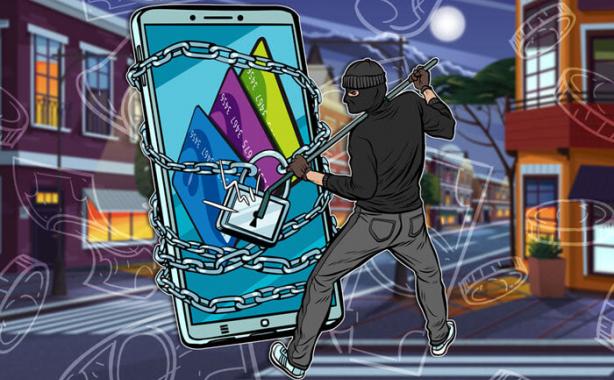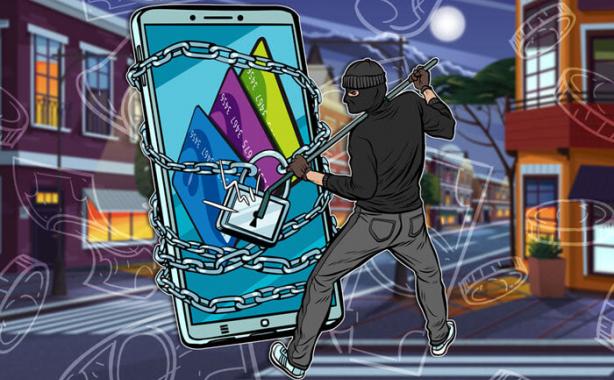 The Best Way to Recover from Identity Theft is to Find an Identity Theft Lawyer to Protect Your Assets and Your Rights
Identity theft lawyers focus their practice in the area of consumer protection law. This area broadly covers situations arising from the power imbalance between consumers and the companies, corporations, and entities that sell consumer goods, services, and data.
By focusing on identity theft, certain attorneys place a particular emphasis on the ways that consumer data and security collide to generate real-world consequences for the consumer. The main objectives of an identity theft attorney are to limit the fallout from identity theft once it occurs, protect the consumer's rights, enforce companies' legal obligations, hold responsible parties accountable, and restore the consumer's financial and emotional health.
I'll explain what identity theft is, how it happens, what to do when it does, and why a skilled and knowledgeable identity theft lawyer is your best asset and greatest ally in this situation.
What is Identity Theft?
Identity theft is a crime in which an individual surreptitiously gains access to a consumer's personal and financial information and uses that information to commit further crimes while posing as the person whose identity was stolen. Technically, the crime of stealing someone's identity is called identity theft, and the crime of using that identity to commit further crimes is called identity fraud. It is possible to commit identity theft without committing identity fraud, but this legal technicality is more about how charges are brought against those prosecuted for the crimes. For our purposes, identity theft and fraud are essentially the same.
ATTRONEYS FOR IDENTITY THEFT
There is really an endless list of possibilities for how these crimes play out, but these examples provided by Experian (one of the credit bureaus) give a broad understanding of the types of crimes possible:
Gaining access to already established credit cards and loan accounts in your name and maxing out the available credit
Opening new credit cards or loan accounts in your name
Gaining access to already established bank accounts, retirement accounts, etc., in your name and depleting them
Opening new bank accounts, store accounts, etc., in your name  
Opening or accessing service accounts in your name
Accessing and using your medical insurance for procedures
Filing fraudulent tax returns in your name for a large refund
Accessing and using your government benefits or opening new benefit accounts in your name
Identity Theft vs. Mistaken Identity
Identity theft is different than a case of mistaken identity, which is something that can show up on your credit report as well, but it is generally not as wholly destructive because it lacks criminal intent. For instance, the data from two different consumers can be inadvertently combined into a single credit report, but without the intent to commit crimes in your name, the consequences are less far-reaching. However, there are still consequences and a legal quagmire to navigate, so you should still contact a consumer protection attorney for help.
How Does Identity Theft Happen
Unfortunately, there are numerous ways that criminals commit this crime, both online and offline. 
Generally, identity theft in the real world is accomplished by criminals using tools to gain access to your credit card or banking information at the point of sale. This can mean using skimmers (secretive electronic devices) to capture the encrypted data when you swipe or insert your credit or debit card. Most of these devices are discrete or hidden, but if something seems off to you before you swipe, trust your instincts. It can also involve stealing mail from your mailbox or documents from your trash.
Mechanisms of remote or online identity theft include phone calls, text messages, emails, and webpages that are illegitimate marketing scams, phishing schemes, or sources of malware. Being a savvy consumer is the best form of identity protection.
In addition, identity theft can happen due to a data breach by a company that holds personally identifiable information on consumers. For instance, credit card companies, banks, retail stores, healthcare entities, educational institutions, and even credit bureaus are susceptible to hacking, which is the unauthorized access of an electronic database. Whether these data breaches impact large groups of consumers or only a few, the companies that hold the data may be responsible for maintaining ineffective, insufficient, or flawed security measures. 
What You Can Do To Protect Yourself from Being an Identity Theft Victim
Being an identity theft victim has far-reaching consequences. While it is simply not possible to guarantee that you will never deal with identity theft, there are some things you can do to lessen the likelihood of having a stolen identity, including:
Stay current on your credit profile and all accounts. Don't let extended time pass without logging in and checking things out. If your credit card allows you to keep track of your credit score, check it regularly. If not, check your credit annually with a free report from each credit bureau (Experian, Equifax, and TransUnion).

You have the legal right to conduct annual credit reviews without paying anything. (Be sure only to use the government-authorized website to request your free copies. You can do so at annualcreditreport.com, by phone at 877-322-8228, or by mailing the printable request form.)

Only share personal information over the phone or online if you know it's a legitimate interaction. If you didn't initiate the contact or it's out of the blue, hang up, delete, and block. This is true even if a caller suggests they represent the government or police, and you will face fines or punishment for non-compliance. Call the company or government entity directly to confirm whether it is legitimate.
To avoid Social Security Number identity theft, never give out your number unless you have to. Most places that ask for it do not actually need it. The fewer times you provide it unnecessarily, the less risk you're at for identity theft fraud using your SSN. Never give it out to an entity that texts, calls, or emails requesting it or advising you to enter it after following a link.
Beware of phony emails pretending to be from legitimate companies. Never follow links in an email unless you specifically requested it or expected it.
Only use public Wi-Fi if you know it's safe to do so.
Use an RFID-blocking purse or wallet for your credit and banking cards. This prevents data from being stolen just by being physically close to a thief in possession of the right electronic tools.
Follow all recommended online security protocols, like devising very strong passwords and using security software. Consider using a subscription-based password or identity protection service.
Pay attention and trust your gut. If something seems or feels off, don't take any chances. The potential for harm is tremendous if your instincts prove right, but you don't follow them. On the other hand, no harm that will result from being cautious.
What to Do If Your Identity is Stolen
Contact an identity theft lawyer urgently. A lawyer for identity theft can assess your case, explain your rights and the common pitfalls, and strategize a plan to help you succeed in salvaging your identity, reputation, and financial life.
Contact your credit cards and banking institutions to freeze your accounts.
Request free copies of your credit report from each of the three credit bureaus (see above for information on how to do this) and review them for any suspicious activity or confirmation of a stolen identity on your credit report.
Review your accounts (retail, credit, banking, retirement, healthcare, insurance, etc.) to look for anomalies. Take detailed notes of any activity that is a red flag, such as accounts you didn't open, procedures you didn't have, withdrawals you didn't make, etc.
Report the identity theft. The federal government provides resources for reporting identity theft through the Federal Trade Commission (FTC). IdentityTheft.gov You should also report it to your local police, any relevant state agency, the Social Security Administration, the credit bureaus, any other consumer reporting agency, and any companies holding accounts in your name. 
What Do Identity Theft Attorneys Do
An attorney who handles identity theft cases regularly understands the intricacies and nuances of the law, the scope of the possible consequences, the types of roadblocks that arise, how to help prove identity theft, identify and hold accountable the responsible parties, and get you compensation. Mounting a fast and robust identity theft defense is critical, and an attorney well-versed in the legal and practical aspects of this battle is best equipped to help with identity theft cases.
When Do I Need an Identity Theft Attorney
You need an identity theft attorney the first moment you suspect you have been an identity theft victim. This can be as blatant as realizing that accounts have been depleted or lines of credit maxed out, or it can be something as subtle as small, unrecognizable charges on your credit card statement. Some criminals engage in consistent, low-dollar value identity fraud over a long period so that it can easily fly under the radar. 
Can I Handle Identity Theft Problem Without a Lawyer
Yes, you can handle identity theft without a lawyer, but it's complicated. You are certainly empowered to handle any legal matter on your own. In fact, you can even represent yourself in a civil or criminal trial rather than hiring an attorney. And, yes, some consumers have good luck resolving identity theft matters on their own. However, for the most part, it can be a complicated, sprawling web of intertwined issues, legal protections, and concerned parties.
This is why we recommend that for identity theft, you work with a highly experienced identity theft lawyer. 
Identity Theft Fraud Our Attorneys Can Help With
At Consumer Attorneys, our team of experienced lawyers for identity theft can help you through every variety of identity theft and every detail of the process. For instance, we will:
Advise you on the assortment of companies, consumer reporting agencies, data furnishers, and state and federal agencies to contact, inform, and report the identity theft to. 
Guide you on the steps to take to protect yourself in the immediate and long-term.
Advise you on how to successfully dispute entries on your credit reports that are the result of identity theft. Including holding the consumer reporting agencies and data furnishers accountable when they stall, delay, or conduct untimely or inadequate investigations.
Prevent you from dealing with unwarranted harassment from debt collectors seeking payment on fraudulent accounts.
Hold accountable any party whose actions, omissions, or negligence facilitated the identity theft or worsened or prolonged the damage. 
What You Need to Know Before Contacting Lawyers that Deal with Identity Theft
The only thing you need to know before contacting an identity theft lawyer is that you suspect you are the victim of identity theft. 
While it is helpful and perhaps more immediately productive if you have concrete information about the extent of the fraud and the damages, it is not necessary for identity theft victims to have amassed all of the information by contacting a lawyer for identity theft. 
In fact, at Consumer Attorneys, our attorneys for identity theft recognize that being the victim of a crime is traumatizing and that contacting an attorney is sometimes a necessary first step toward empowerment. Our identity theft attorneys are equipped to listen, advise, advocate, defend, and litigate to protect you throughout this ordeal, including explaining what you need to do once you know.
Who Will an Attorney Sue for Identity Theft
An attorney for identity theft will sue any of the parties responsible for creating or prolonging the problem or causing additional harm. This includes:
If applicable, any company responsible for causing or contributing to a data breach or security failure that resulted in identity theft.
Any company that enabled identity fraud by failing to use adequate review, approval, and investigation protocols for opening, depleting, or maxing out accounts in your name.
Any company that engages in harassment, whether for debt collection or otherwise, with respect to fraudulent accounts, procedures, or obligations.
Any company that does not act quickly and effectively to stop the fraud once notified.
Any company that does not act quickly and effectively to investigate and remove instances of identity fraud from your credit history, profile, and reports.
Compensation You Will Get After an Identity Theft Lawsuit
With any lawsuit that falls under the purview of consumer protection law, consumers who are harmed by identity theft and identity fraud are entitled to compensation to make them whole and prevent similar harm from happening again.
Identity Theft Attorney Fees
How can you know if you need an attorney until you speak to one? We get it. This is why you will never pay out of pocket for a consultation with one of the identity theft lawyers at Consumer Attorneys.
And you won't pay out of pocket for any of our legal services if we decide to represent you through your identity dispute. The companies we sue pay all of our costs and fees. 
Trust Our Identity Theft Lawyers
As one of the nation's leading consumer protection law firms, the attorneys at Consumer Attorneys have over seventy-five years of combined experience helping thousands of victims of identity theft. We've heard it, seen it, and done it all. 
Let our legal expertise lead the way to restoring your identity, your credit, and your life.
Contact Us When You Need an Identity Theft Attorney
If you've been the victim of identity theft, Consumer Attorneys can help. There are several ways to reach us: call +1-877-615-1725, email info@consumerattorneys.com, fill out the online intake form, or use our virtual chat option.
We want to hear from you today!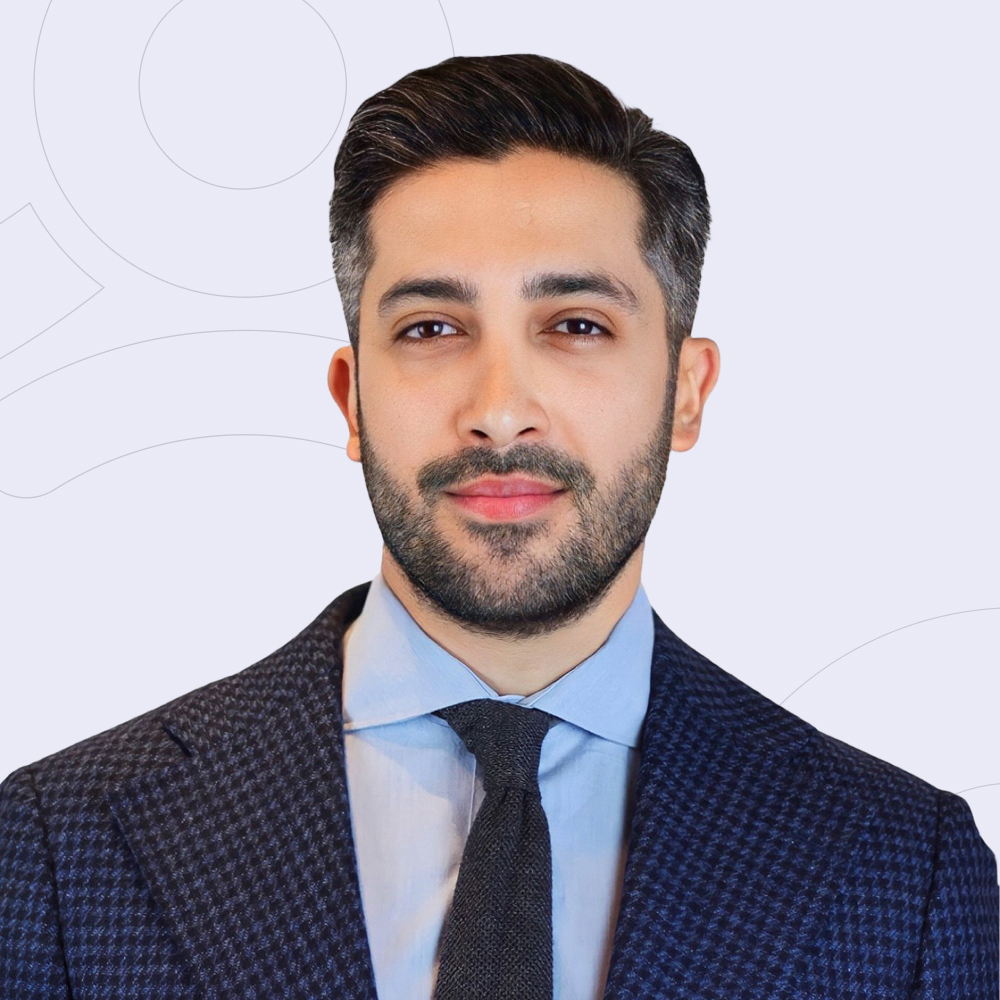 Identity Theft Lawyers
Daniel C. Cohen
About Daniel C. Cohen
Get in touch
Frequently Asked Questions
How protect yourself from identity theft?

What to do if you suspect identity theft?

How to report identity theft?

Who should I contact if I have been subjected to identity theft?

What kind of attorney do i need for identity theft?