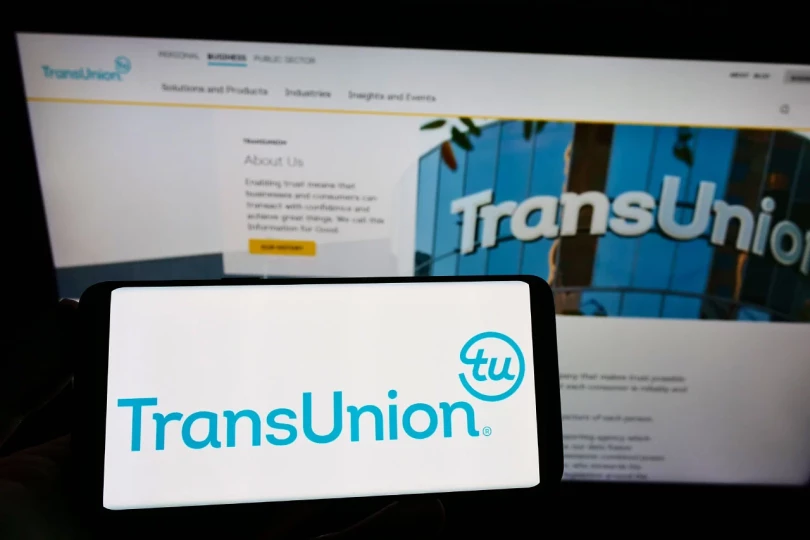 Consumer Attorneys: Legal Views on Consumer News
With over seventy-five years of combined experience in consumer protection law, our lawyers offer insight and perspective on the breaking news stories impacting consumers nationwide.
The Consumer Financial Protection Bureau (CFPB) and Federal Trade Commission (FTC) announced this month that they have taken joint regulatory action against TransUnion Rental Screening Services (TURSS) for violations of the Fair Credit Reporting Act (FCRA). Specifically, TURSS engaged in reporting practices that failed to meet the legal standard of care established for handling, reporting, and investigating information in the for-profit consumer data industry, causing harm to consumers who were wrongfully denied housing as a result.
The penalties assessed against TURSS include compensatory damages ($11 million), punitive damages ($4 million), and enforcement actions requiring procedural changes to improve data accuracy in rental reports. Though these proposed penalties are not final until they receive court approval, this is a huge win for consumers and consumer advocates.
What is TURSS, and why do its reports matter?
Most consumers know TransUnion as one of the credit bureaus, ever-looming in the backdrop of every major financial transaction a consumer experiences in a lifetime. Along with Experian and Equifax, the information contained in TransUnion's credit profiles make or break employment, loan, housing, and other opportunities on a daily basis nationwide.
A specific subsidiary of TransUnion focuses its credit encapsulation service on the rental market, providing tenant screening reports using a methodology similar to the one used to compile traditional credit reports. This segment, TURSS, focuses explicitly on rental screenings and relies on algorithms to gather, review, and compile consumer data specifically tailored to the rental market. Using a proprietary method, TURSS transforms an applicant's credit history and credit score into a "Resident Score."
Scaled similarly, a TransUnion Resident Score ranges from 350-850, draws on data from 500,000 resident-specific records, and purports to represent a consumer's likelihood of being a successful tenant. Such things as evictions, late payments, and broken lease obligations are part of the formula.
TURSS tenant background screening reports, along with the computed Resident Score, greatly influence rental decision-making on the part of landlords and property management companies. In fact, the data compiled in these reports, including the composite Resident Score, can be, and often are, determinative.
The CFPB, FTC, and FCRA: How TURSS is Regulated Under the Law
Because TURSS is a for-profit entity active in the consumer data industry, it falls under the purview of the Fair Credit Reporting Act (FCRA). Under the FCRA, TURSS is characterized as a consumer reporting agency (CRA) because it buys, aggregates, and sells consumer data to landlords and property management companies in the form of consumer reports.
The FCRA carves out specific legal rights for consumers (in this case, tenants) when it comes to how their data is handled. It also enumerates several key duties that CRAs must abide by when engaged in the processing and reporting of this consumer data. Most importantly, CRAs, including TURSS, must use protocols and procedures "to assure the maximum possible accuracy" of the information that goes into a report.
In addition, CRAs such as TURSS have legal obligations to provide a dispute process for wrongful, inaccurate, or misleading information and to investigate and correct the errors.
The CFPB and FTC play differing but complementary roles in the regulation of the consumer data industry and regulatory enforcement of the legal standards established under the FCRA and other relevant legislation. One of the key aspects of this regulation is the policing and enforcement of the legal standard of accuracy required under the FCRA.
It is a failure to meet this standard, along with a failure of transparency in the dispute and investigation process, that landed TURSS in hot water.
How did TURSS violate the FCRA and harm consumers?
There are two allegations supporting this joint regulatory action. The CFPB and FTC allege:
TURSS failed to meet the standard of accuracy in reporting that is required of CRAs under the FCRA. Specifically, TURSS engaged in a pattern of reporting practices that failed to properly collect, collate, assess, and report accurate eviction information, causing inaccurate or misleading notations in tenant screening reports.

For instance, TURSS did not update its public record searches, resulting in its failure to include complete eviction records. This impacted consumers who had eviction actions commenced against them that were ultimately dismissed. TURSS reported only the filing of the action, not the dismissal. In addition, TURSS did not filter and remove inaccurate or duplicate entries.
TURSS failed to fully and accurately inform consumers that third-party vendors provided inaccurate, misleading, or false eviction data. So, when consumers disputed the wrongful eviction data in their TURSS tenant screening reports, they were advised or otherwise led to believe that they needed to correct errors directly with municipal sources (county record offices and courts). However, TURSS was actually buying the wrongful data from third-party vendors that do the searching and gathering for CRAs, selling them the data for inclusion in reports.

By failing to be fully transparent during the investigation and correction phase of the dispute process, TURSS prevented consumers from being able to adequately and effectively rectify the errors at their source. This failure essentially ensured that consumers were trapped in a loop of continually having erroneous data surface in their tenant screening reports.
More Fines Against TransUnion
In addition to the TURSS-specific regulatory action, the CFPB and FTC also announced a concurrent $8 million penalty assessed against TransUnion (the parent company) for violations of the FCRA with respect to how it handles credit freezes, credit report locking, and other actions intended to protect consumers.
The CFPB and FTC accuse TransUnion of employing shoddy practices in its handling of these protective measures and of directly lying to consumers about its shoddy practices. Specifically, consumer requests for initiating and ending certain credit protections (such as freezes and locks) were just lingering in an electronic void of unattended tasks, while TransUnion was professing to prioritize and timely respond to such requests. Some of the consumer wait times were years long!
Along with this proposed fine, it is understood that now the FCRA requires timely resolution of these protective consumer requests.
Our Take on This News
The CFPB and FTC are taking a much-needed stand for consumers, and we welcome and applaud the action.
Corporations operating in an unbalanced consumer economy that puts profit over people ask you to put trust in their systems as they generate reports that can have life-changing consequences. But when those systems fail, your trust has to shift to the federal and state laws that protect you. And to the consumer protection lawyers who turn regulation into action for our clients, enforcing the legal standards and holding CRAs accountable.
At Consumer Attorneys, this joint CFPB and FTC announcement is a confirmation of what we see, hear, and handle every single day. Ultimately, the calculation of entities like TURSS is a financial one. Improving collection and reporting protocols requires an influx of money because it is generally understood that human review is the best method of eliminating data errors. This would require additional hiring, training, and turnaround time for increased review and quality assurance procedures.
Unfortunately, in the corporate cost-benefit calculation, individual consumer lawsuits brought by people harmed by wrongful reporting are more cost-effective than plugging the holes in the system itself. In other words, TURSS and other CRAs would rather keep battling FCRA enforcement one person at a time than fix the problem internally.
When the CFPB and FTC acknowledge a full-scale pattern of egregious disregard for the regulations that are meant to protect consumers, it is an acknowledgment that these outsized corporate entities are abusing their power and shifting the burden of harm onto the consumer.
Penalizing TURSS and enforcing the regulations is a necessary and welcome response to an industry that is rife with abuse of the power dynamic that sits at its core. Granted, in a multi-billion dollar consumer data industry, $23 million may not be enough to see systemic changes industry-wide. Still, it sends the message that real change is the expectation and confirms that the CFPB and FTC are listening to consumer complaints and keeping tabs on the industry as a whole.
The Role of the Consumer Protection Lawyer
Consumer protection lawyers focus their practice on areas of the law in which exploitation and unfairness have been woven into the fabric of systemic problems. Though we don't work for the government, our efforts in protecting consumers are integral to the healthy functioning of our consumer economy.
In fact, our role is so foundational to regulatory enforcement that the FCRA includes provisions giving consumers the right to bring lawsuits against CRAs and other industry players. And, if the lawsuit is successful, the FCRA requires those companies to pay for the legal expenses that consumers would otherwise incur in fighting these data reporting battles. This means that consumer protection lawyers and the lawsuits we file on your behalf are an integrated and essential part of the process of accountability and justice that is required to protect your rights.
Consumer Attorneys
As consumer protection attorneys and members of the National Consumer Law Center and the National Association of Consumer Advocates, the lawyers on our team at Consumer Attorneys are not just litigators; we are also advocates. Striving for greater legal protections for consumers is one of our highest goals.
From years of working directly with consumers damaged by disreputable reporting practices, we know that eviction actions are commenced against people all the time for reasons that are unfair, retaliatory, or self-interested on the part of the landlord or property management companies. Accordingly, we know that the outcome of an eviction action is critical to assessing its value, and by not reporting this data (such as dismissed actions), TURSS caused actual harm to consumers.
We also know that the financial and emotional ramifications of reporting errors are sweeping and compounded by ineffective, inadequate, or shoddy dispute resolution and investigative practices.
We have helped thousands of consumers recover from the burdensome and overwhelming toll of data reporting errors, including those found in tenant screening reports like the ones provided by TURSS. And we can help you, too.
Bring us your consumer reporting problem, and we'll bring you a legal solution. From coast to coast, we're right where you need us to be.
There are several ways to reach us: call +1 877-615-1725, email info@consumerattorneys.com, fill out the online intake form, or use the virtual chat option to speak with us today. Our consultations are always free, and the FCRA makes the corporations pay for your legal representation if we sue them and win. If we don't win, we don't get paid.