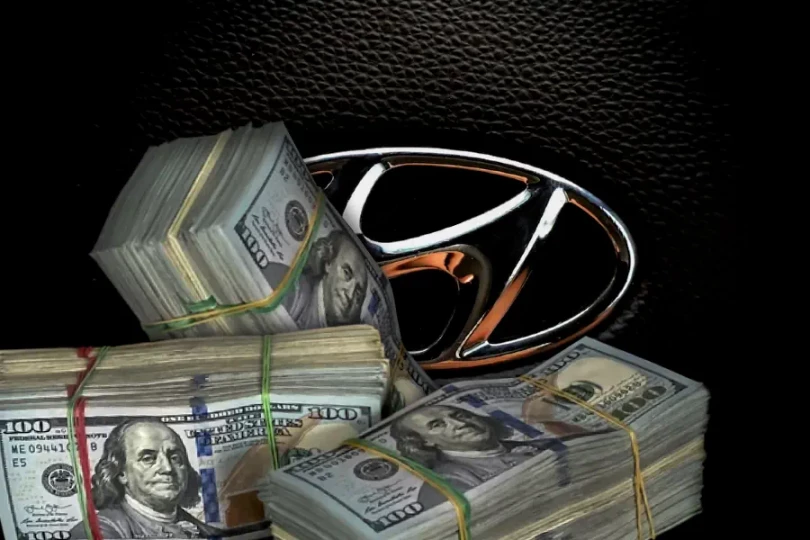 Hyundai's $19-Million Credit Reporting Catastrophe, Explained
Over the course of four years, Hyundai Capital America, a finance subsidiary of Hyundai Motor Group, knowingly reported false, damaging information on its customers to credit bureaus.
Most consumers will recognize the name Hyundai as the South Korea-based multinational automotive manufacturer employing a quarter-million people worldwide. However, millions of Americans will now know the brand as the furnisher who mutilated their credit reports.
Hyundai Capital America, the captive finance partner of Hyundai Motor Company, was penalized $19 million by the Consumer Finance Protection Bureau on July 26 for repeatedly providing inaccurate information to nationwide credit reporting agencies.
The CPFB, which found that Hyundai used manual, outdated systems to furnish consumer data, said the finance subsidiary failed to address its inaccurate information once it was identified between 2016 and 2020. In total, more than 8.7 million instances of inaccurate information were discovered on more than 2.2 million accounts during those four years.
Hyundai must now rectify their erroneous reporting systems and pay more than $19 million, $13.2 million of which will go to consumers who were incorrectly reported as delinquent. A $6 million civil money penalty makes the fiasco the largest Fair Credit Reporting Act case against an auto servicer in CFPB history.
​​"Hyundai illegally tarnished credit reports for millions of borrowers, including by falsely reporting them to credit reporting companies as being delinquent on their loans and leases," CFPB Director Rohit Chopra said in a press release. "Loan servicers must be complete and accurate when furnishing information that affects a borrower's credit report."
What Exactly is Hyundai Capital America?
As the finance subsidiary of Hyundai Motor Group, Hyundai Capital America is one of the largest furnishers of automotive finance account information in the U.S. A furnisher is an entity that provides financial services, like a bank, but can also include debt collection agencies and other companies that process financial information.
What Impact Does Hyundai's Inaccurate Reporting Have?
With more than 1.7 million customers through its retail loans and leases and over $45 billion in assets, Hyundai Capital America's credit reporting practices have a serious influence on millions of credit scores. After receiving an onslaught of consumer complaints, the CFPB launched an investigation and found Hyundai provided inaccurate credit report information about consumer payments on loans and leases that Hyundai purchased and serviced.
In fact, Hyundai was found to have knowledge that it was providing inaccurate information, but continued to supply credit agencies with erroneous data anyway. Their actions sometimes led to lower credit scores and may have detrimental consumers' ability to get approved for credit.
What Happens if My Credit Report Was Affected By Hyundai?
The good news is that Hyundai is paying big thanks to an order from the CFPB: The company must pay more than $13 million in compensation to current and former customers on top of a $6 million civil penalty.
Hyundai must also take steps to correct all inaccurate account information it provided to credit reporting agencies, as well as address the issues with their systems and processes.
The bad news is that Hyundai Capital America had four years to correct the issues with their reporting systems. In the meantime, millions of consumers need their credit reports corrected in order to rent, apply for loans, and more.
I'm a Victim of Hyundai's Inaccurate Reporting. How Can I Get My Credit Report Fixed?
Consumer Attorneys has an easy-to-follow guide and template for filing disputes on your credit report. However, given the volume of consumers who are also waiting on Hyundai Capital America to fix their information, you may not want to hold your breath.
That's where Consumer Attorneys comes in — we can expedite the dispute process by suing consumer reporting agencies and potentially win you damages in court.
Let us know if we can help, we offer a free consultation to evaluate your case.