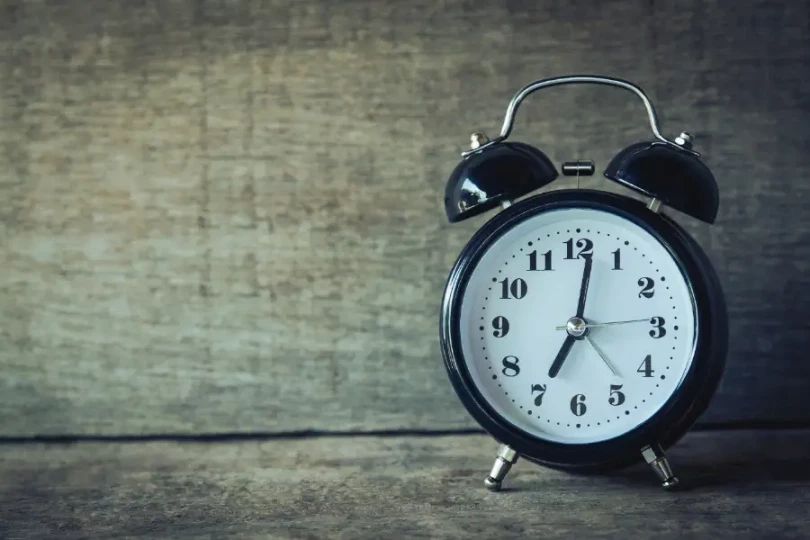 It may be quicker than you think with the right partner
The process for disputing a credit report error is regulated by the federal law.
However, the length of time that it actually takes to correct errors in your credit report depends on how adequately and effectively the dispute is investigated by the consumer reporting agency at fault.
The bad news is that credit reporting errors are a reality. The good news is that you can resolve the inaccuracies within a reasonable time frame, especially with the assistance of an experienced lawyer for credit disputes. At Consumer Attorneys, our team of consumer protection attorneys helps to protect consumer rights and hold companies accountable.
According to a study by the Federal Trade Commission, around 5% of U.S. consumers found errors in their credit reports that could damage their creditworthiness.
If a consumer files a dispute to correct what they think is an error or an inaccuracy on their credit report, the notified credit bureau must complete an investigation within 30 days. Under certain circumstances, the time may extend to 45 days.
This is mandated by the Fair Credit Reporting Act.
It's important for consumers to be aware of the timeline for getting a dispute resolved, as well as the actions they need to take to support their claim.
Resolve Your Experian Dispute with Our Legal Expertise

Errors on your credit report can be frustrating, and initiating an Experian dispute is crucial for maintaining your credit score. Our experienced legal team understands the process and can assist you in resolving your Experian dispute quickly and efficiently. Don't hesitate to contact our law firm today to help you navigate this complex process and achieve the best possible outcome.
Initiating the dispute
The amount of time needed to settle a credit reporting dispute is heavily dependent on two elements: the nature of the item being disputed and how quickly the entity responds to requests to verify the information.
Once a consumer spots an error on their credit report, they must contact the credit bureau that produced the inaccurate report right away. A consumer must state clearly the particular item in dispute on the credit report, as well as why they are disputing it.
There are a number of reasons why a consumer might dispute a credit report:
Wrong account balance and credit limit errors
Misspelling of a name or an address, or a wrong phone number
Wrong dates
Incorrect Social Security number
Items that should have aged off the report
Errors in any other identifying piece of information
Items that don't belong to you, and shouldn't be found on your report
Incorrectly reported accounts
Reinsertion of inaccurate information after it has been corrected
Just like the Consumer Financial Protection Bureau, we strongly recommend that you attach any evidence that supports your claim. Also, add a letter that entirely explains any item that you're disputing.
There are two options when submitting your dispute. You can either submit online or via the traditional mail. While online submission eliminates having to wait for the time it takes to go through the regular mail, the latter has its own advantage.
Submitting via traditional mail allows consumers to track when the letter was received. This is accomplished by sending the letter as certified mail with a return receipt.
The item in dispute and the information furnisher's response
As mentioned above, the two significant determinants of the time needed to resolve credit reporting disputes are the nature of the item in dispute and the swiftness of the information furnisher's response to requests to verify the disputed items.
When the item in dispute is a mere misspelling of a name or address, a typo in your Social Security Number, or an error in identifying information that you can document yourself, the dispute may be resolved within a week.
But this isn't the case if the dispute concerns information related to your payment history that requires verification by a third-party information furnisher. Here, the credit bureau must notify the furnisher within five days of receiving your dispute.
Subsequently, the furnisher must respond swiftly so that the credit bureau can meet the 30-day investigation requirement.
In the event that you submit some more backup documentation to the credit bureau after your dispute has been submitted, the deadline for the completion of the investigation is extended by 15 days.
Therefore, it takes a maximum of 45 days to resolve any dispute on the credit report.
This timeline is the same, even if your dispute is deemed frivolous. Once the credit bureau or furnisher decides the dispute is frivolous, there is no need for them to investigate it further. However, they must communicate their reasoning for deeming the claim as frivolous to the consumer within five days of its receipt.
Get Legal Help for Consumer Issues with Our Law Firm

At our consumer law firm, we have been helping customers for over 10 years, with more than 10,000 satisfied clients and over 250 million dollars in monetary compensations. Our attorneys provide expert legal representation in cases involving collection agencies, background check companies, credit reporting agencies, and errors that may be associated with them. We are committed to helping individuals protect their consumer rights, and our services are completely free for clients. Contact us today for a consultation and let us help you navigate the complex world of consumer law.
At Consumer Attorneys, dealing with credit reporting errors is our specialty. You're more than welcome to reach out.