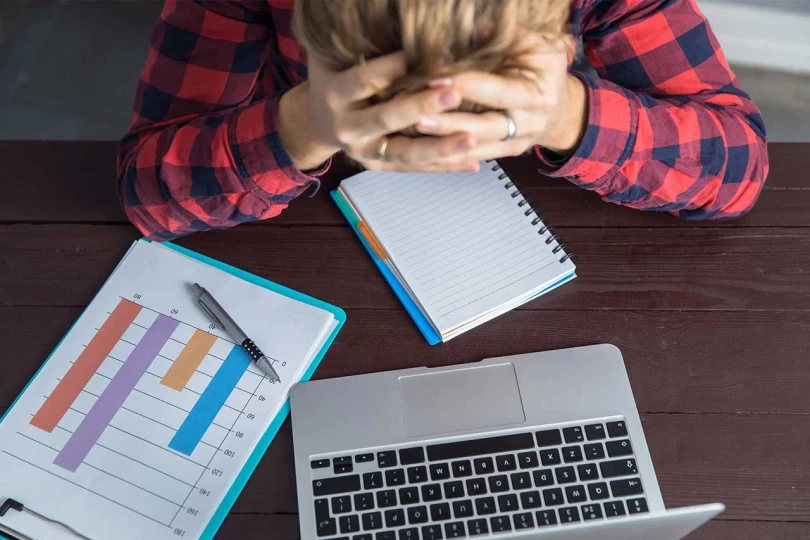 Your credit report can contain some mistakes
Learn about the fundamentals of credit report errors.
Your credit report is a document that explains your credit health by keeping track of virtually all your financial moves. It indicates your financial integrity and creditworthiness. This means that every entry in it is important.
This implies that all entries that make their way on to your credit report are accurate, right?
Wrong! So wrong!
Mistakes can be made in credit reports, and this post discusses what credit reporting errors are.
Credit reporting errors at a glance
Credit reporting errors are mistakes that appear on a consumer's credit report. Such mistakes typically distort your creditworthiness and reduce your credit score. The outcome is that your chances of being approved for a loan, credit card, auto loan, or any other credit product might be ruined. In the event that the line of credit is approved, the terms might be unfavorable.
According to a study by the Federal Trade Commission, one in five people have an error on at least one of their credit report. That proves the prominence of credit reporting errors.
These errors are usually committed by the credit reporting agencies, and you need to thoroughly look out for them when you obtain a credit report from the three major credit reporting agencies.
Instances of credit reporting errors
There are different kinds of errors that can appear on your credit report. Some of them are:
1. Identity errors
Identity errors are mistakes made in your personal information. It could be the misspelling of your name, or the wrong name entirely. There could also be errors as to your phone number or address
2. Account errors
The credit report could contain errors on certain accounts. For instance, an account where you've been making prompt payments may be listed as delinquent or late. The account could be given the wrong status, i.e open when it's actually closed, and vice versa. There could also be wrong information on when the account was opened or closed.
3. Duplication errors
Your credit report could feature more than one listing of the same debt. As surprising as it seems, this threat is so real. Since businesses change hands and go under new ownership every now and then, the same debt could be listed multiple times under different creditors.
Can anything be done about credit reporting errors?
Errors in your credit report are not the end of the world. Such mistakes can be disputed and resolved within a reasonable time. Once resolved, your credit score will typically return to normalcy.
Dealing with credit reporting agencies while attempting to untangle the errors in your credit report can be a hassle. However, at Consumer Attorneys, we specialize in saving our clients from such situations. If you are dealing with credit reprting errors, contact us