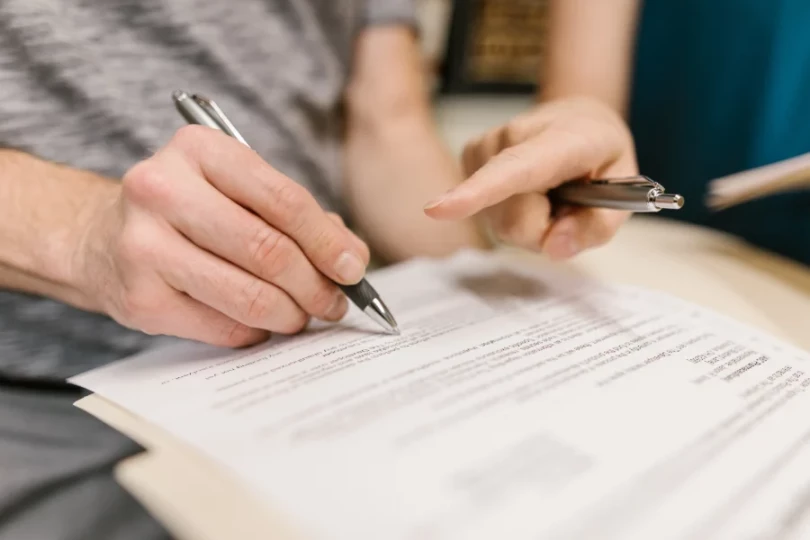 Late payments don't have to be on your credit report forever
You can get rid of late payment records on your credit report.
Late payments on your credit report are bad for your credit health. They indicate low creditworthiness and financial integrity. As long as they appear on your credit report, they'll make your credit score drop and distort your chances of getting credit products, such as credit cards and different kinds of loans.
Thankfully, late payments can be removed from your credit report, and this will stop its ravaging effect in its tracks.
Keep reading for the various ways to remove late payments from credit reports
How to Dispute Credit Report Errors with Experian

If you've found errors on your credit report, you have the right to dispute them. To dispute credit report Experian, you need to gather documentation that supports your claim and submit it to them. Experian will then investigate the dispute and make any necessary updates or corrections to your credit report. It's important to regularly check your credit report for errors and dispute them promptly to ensure your credit score accurately reflects your credit history. If you need help with a credit report dispute with Experian, our legal team is here to assist you.
1. Dispute credit reporting errors
Sometimes, you could make a payment on time, only for it to show up on your report as a late payment. If this is the case, it's an example of a credit reporting error. For such a late payment to be deleted from your report, you need to dispute the inaccuracy.
You can dispute the error with both the credit bureau that provided the report containing the inaccuracy and the creditor who provided the information. Disputing such errors is relatively easy as it can be done online directly using sample dispute letters provided by the Federal Trade Commission.
If your dispute is valid and the late payment entry is found to be an error, then it would be removed from your credit report.
2. Dispute outdated, late payment entries
Late payments typically have a lifespan of seven years on your credit report. When you obtain your credit report, go through it to ensure an outdated late payment entry is not present. If you spot any, dispute it; the law is on your side because it's a violation of the Fair Credit Reporting Act.
3. Request a removal on the grounds of goodwill
Sometimes, you could have actually made a late payment. It happens.
Where this is the case, you can write a goodwill letter to your creditor politely requesting that they delete the derogatory information from your report. In this instance, you're asking the creditor to do you a favor, and you're not promising anything in return.
Keep in mind you have to be respectful and nice; the creditor is under no obligation to grant your request. However, if you have a record of making timely payments, you stand a higher chance of your request being granted.
Writing a goodwill letter best helps when you have a solid excuse for the late payment. Examples of valid excuses are:
A drop in finances temporarily affected your ability to pay
You moved to a new location and the bill didn't get to your new location
You thought you enabled automatic payments but you didn't
4. Negotiate with your creditor
When you make a late payment, all hope is not lost. Instead of waiting for the derogatory remark to exhaust its time on your credit report, you can bargain with the creditor. You can negotiate with your creditor to remove the late payment from your credit report while you'll pay a significant amount of the debt you owe in return.
The creditor is under no obligation to accept your proposal, but it might be a more attractive choice than having the debt go unpaid. If they agree, be sure you get the terms of the agreement in writing to ensure they uphold their end of the bargain.
When you make the payment, the creditor will proceed to delete the late payment from your credit report.
While we strongly recommend you pay your bills on time, late payments are not the end of the world. Put these tips to work when a late payment shows up on your credit report and save your credit from further damage.
Protect Your Consumer Rights with Our Experienced Attorneys Near You

As consumer rights attorney near me, we specialize in protecting your legal rights when it comes to dealing with companies that have violated consumer protection laws. Our law firm has over 10 years of experience, and we've helped more than 10,000 clients receive over $250 million in financial compensation. Our legal services are always free for our clients, and we can help you with any issue related to debt collectors, credit reporting agencies, and other companies that may have harmed your credit or violated your rights. Contact us today to speak with one of our experienced attorneys and start protecting your consumer rights.