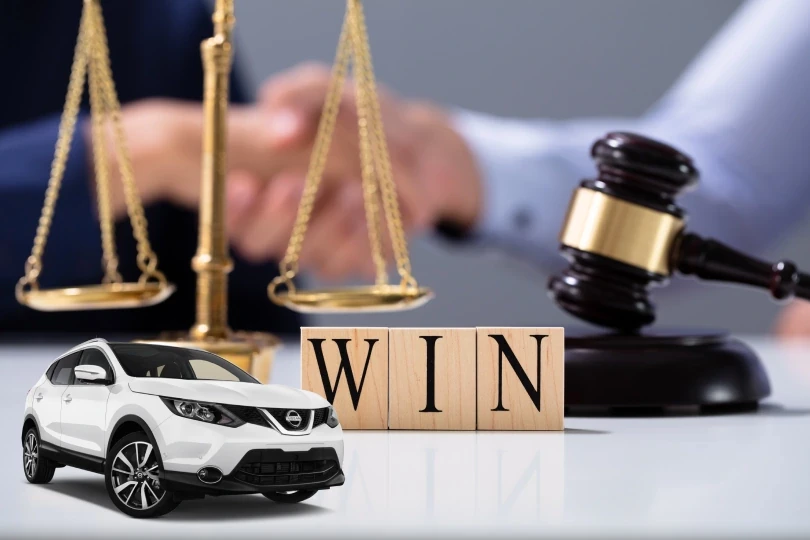 Consumer Attorneys Wins a Big Judgment Against Nissan for Credit Reporting Errors that Tanked a Mortgage Application
When a mortgage application is denied due to inaccurate, misleading, or false information in a credit report, it causes negative consequences for the consumer, mortgage broker, and other financial entities invested in closing the deal. Consumer Attorneys won big against Nissan for reporting deal-crushing wrongful data. We can help you, too.
Consumer Attorneys won a notable judgment in a lawsuit against Nissan Motors America Corporation (Nissan) for credit reporting errors that proved detrimental to an otherwise healthy mortgage application.
The Lawsuit Against Nissan
Our client was denied a mortgage approval based on erroneous information provided by Nissan, which showed up in her credit profile for all three credit bureaus (Experian, Equifax, and TransUnion). Specifically, Nissan reported misleading information about the status of three prior auto leases in her name.
Two leases terminated in 2010, and one terminated in 2013, and she no longer owed money on any of the accounts. However, when our client applied for a mortgage pre-approval in 2021, she was denied based on the misleading and inaccurate way that Nissan reported the status of all three lease accounts.
Each account was reported as open but terminated (meaning that the lease term had ended) with a balance owing and no payment being made while also reporting that the consumer had a monthly payment obligation, causing the credit bureaus to generate credit reports in her name with the following information about the prior leases:
Experian: Each account was reported as open, with a balance, and the comment, "Full termination/balance owing."
TransUnion: Each account was reported as open, with a balance, and the comment, "Full termination/balance owing."
Equifax: Each account was reported as open, with a balance, and the comment, "Lease - full termination."
Further, the credit bureaus reported that the last payments were made on these lease accounts in 2011 and 2013 but that $0 monthly payments were being made on the accounts. This further enhanced the appearance that our client was simply failing to make payments toward an outstanding financial obligation when there was none.
Nissan Failed to Adequately Investigate or Correct the Errors
When our client disputed the wrongful information, Nissan failed to adequately investigate or correct the errors in their entirety. Nissan's erroneous reporting and insufficient remediation of the wrongful data resulted in our client's decreased credit score and creditworthiness, forcing her to suspend her house search indefinitely and causing her to suffer emotional damages.
We filed a lawsuit against Nissan for the harm our client sustained as a result of Nissan's actions.
The Nissan Lawsuit Outcome
Because our client resides in California, we brought counts under both the federal Fair Credit Reporting Act (FCRA) and the state Consumer Credit Reporting Agencies Act (CCRAA), both of which regulate the gathering, reviewing, and disseminating of consumer data.
The FCRA and the CCRAA afford legal rights to consumers when inaccurate, misleading, or false data is included in a credit report and impose legal obligations on the companies reporting this data. Specifically, companies such as Nissan must report accurate information, investigate and resolve inaccurate information adequately, and promptly make all necessary changes to the consumer's credit report.
Based on our legal representation, the Nissan lawsuit resolved with an Offer Of Judgment from Nissan to our client in the amount of $600,000.
Unwarranted Mortgage Denials Have Broad Consequences
One of the most personal and exhilarating accomplishments for many Americans is purchasing a house and making it a home. On the outside, this process typically involves many hours (sometimes spread across weeks or months) searching for a house that fits a consumer's needs concerning budget, lifestyle, location, and family.
Behind the scenes, this process also entails the hard work of ensuring that a mortgage-worthy credit profile is maintained or that any credit challenges have been surmounted. Most consumers must wait years to have the full financial profile to make them a good candidate for a mortgage loan.
This sweat equity and dream building is every consumer's right and pays off in spades when they find the perfect property. Importantly, not only is the consumer directly invested in closing the deal, but so are real estate agents and mortgage brokers. When inaccurate, misleading, or false information in a credit report derails the mortgage process, each party is impacted adversely.
How Mortgage Brokers Lose Out, Too
The consumer is denied the opportunity to move forward on a home purchase, sometimes even missing out on a specific house. The real estate agent is denied the opportunity to capitalize on the hours invested in sifting through listings and showing properties. And the mortgage broker is denied the opportunity to lock in a lucrative deal.
Further, when a mortgage broker is forced to deny a mortgage based on incorrect information in a credit report, it frequently results in the consumer seeking mortgage lending services elsewhere when the credit issues are finally cleared. So, mortgage brokers are impacted by the loss of the immediate real estate transaction and the likely loss of any future real estate transaction with that particular client.
What to do if you're denied a mortgage approval based on an erroneous credit report
This is a serious situation that warrants legal attention and guidance. You should contact a highly skilled and experienced consumer protection law firm, such as Consumer Attorneys. (See below for how we can help.)
You should also dispute the erroneous information with the company reporting it and notify the mortgage broker of the formal dispute. Provide any documentation required to support your position. In addition, we advise against using online dispute platforms because such use frequently requires a waiver of your right to bring a lawsuit, and you want to preserve your right to use that solution if you need it.
File your dispute and provide documentation via certified mail to the addresses provided by the company in question.
How Consumer Attorneys Can Help Consumers
If you are faced with inaccurate, misleading, or false information in a credit report that causes lost financial or other opportunities, the top-tier attorneys at Consumer Attorneys can help restore your credit, repair the damage, and compensate you for the harm you endured.
The attorneys at Consumer Attorneys are dedicated FCRA pros who know how to navigate this complex legal landscape to protect you.
Our highly knowledgeable lawyers will be able to:
Explain your rights. Both federal and state law protects consumers in situations like this. In a transaction with multiple parties with vested interests, multiple entities reporting inaccurate, misleading, or false information, and significant consequences for you, having a well-versed and savvy legal advocate is critical.
Explain the other parties' legal obligations. It isn't just that you have certain rights under the relevant laws; it's also that the credit bureaus and the businesses reporting information to them have legal obligations to get it right. And when it isn't right, they have legal obligations to make it right. Unfortunately, that doesn't always happen, but that's where we come in.
File a lawsuit on your behalf. If the companies who have harmed you with faulty reporting are incomplete, inadequate, or lacking in their response, we will file a lawsuit to salvage your credit profile, compensate you for any harm suffered, and restore your dreams of home ownership.
How Consumer Attorneys Can Help Mortgage Brokers
If you are a mortgage broker whose prospective client was denied a mortgage approval based on inaccurate, misleading, or false information in that person's credit report, you can also benefit from referring them to us for help.
Once we've done the boots-on-the-ground legal work to restore their good credit, your quick-thinking and problem-solving referral to Consumer Attorneys will also restore their trust in you. This can translate into an increased likelihood of them returning to work with you to secure a mortgage as soon as they're ready.
Ask for Our Help Now
Consumer Attorneys has talented consumer protection lawyers in twenty states and counting. Plus, we maintain a thriving attorney referral network, so we will always be able to help you, whether we represent you ourselves or get you to another attorney who can.
There are several ways to reach us: call +1 877-615-1725, email info@consumerattorneys.com, fill out the online intake form, or use our virtual chat option.
Let our expertise power your win. We look forward to helping you!