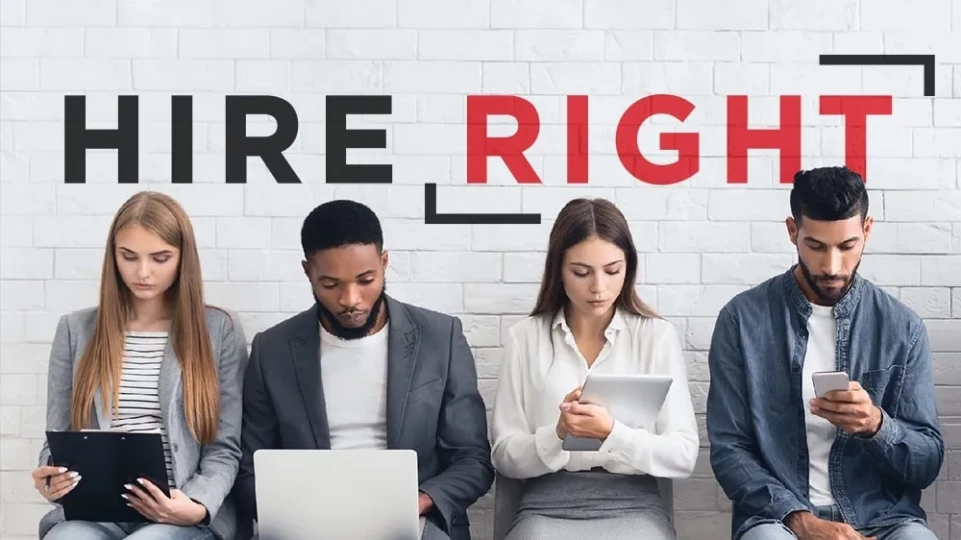 It goes without saying that searching for a job can be stressful.
New background check agencies and technologies used by employers can compound that stress when errors occur, potentially leading to candidates losing out on opportunities.
If you're one of those candidates, the good news is that you're protected under the Fair Credit Reporting Act (FCRA), which requires consumer reporting agencies and companies to provide accurate information and correct any mistakes disputed by consumers.
What is HireRight Solutions, LLC?
HireRight is one of the most widely used employment background screening services in use today. Launched in 1997, according to the company's website, the Irvine, CA-based company was the first background screening service to go online and the first to develop pre-integrated screening solutions in partnership with applicant tracking solution (ATS) providers. The global background screening giant has multiple offices in North America, Europe, the Middle East, the Asia Pacific Region, and India.
HireRight background checks offer the following insights to their clients:
Complete criminal record screening, including sex offender registry
Employment history verification
Credit history
County and federal civil checks
Drug checks
Academic credential verification
ID document check, including Social Security
Professional and membership qualifications
Financial conduct authority checks
Directorship checks to identify conflict of interest
Driving records
Global Watchlist Search
Additional services provided by HireRight include post-employment screening like random drug testing, immigration status, employee audits and monitoring, and risk and compliance checks.
What to Expect from the Doordash Background Check Process

Doordash, like many companies, requires potential employees to run a background check before being hired. The background check, which is handled by a third-party company called Checkr, includes a review of criminal history, driving record, and employment history. It's important for job seekers to understand that any issues that arise during the Doordash background check process could prevent them from being hired. If you're concerned about your background check or have any questions, contact our legal team for assistance. We can help ensure that your rights are protected and that any potential issues related to the Doordash background check are resolved.
There is false information in my HireRight report. Now what?
It's not uncommon for candidates or employees being screened for promotions to experience errors in their background reports. The Federal Trade Commission (FTC) found in 2012 that HireRight was not using reasonable procedures to ensure the accuracy of its reports. The result was the second-largest civil penalty in an FTC FCRA case at a whopping $2.6 million.
Some of the ways HireRight screenings can harm your candidacy include:
Typos
Incorrect data in original documents
Including expunged criminal records in consumer reports
Multiple entries for a single criminal offense
Reports listing negative information for people other than the candidate due to mistaken identity
Identity theft
Corrupted files
Outdated negative information
Mistakes in copy, filing and search process
The FCRA gives you the right to dispute any incorrect information on your background report. Once you file your dispute, those errors must be corrected by the screening provider within 30 days.
What are my disclosure rights and consent to background checks?
An employer cannot run a background check on a candidate unless the candidate provides consent in writing.
You also have the right to know what is in your file, according to the FTC, which says you may request and obtain all information about you in the files of consumer reporting. You're entitled to a free file disclosure if: "a person has taken adverse action against you because of information in your credit report; you are the victim of identity theft and place a fraud alert in your file; your file contains inaccurate information as a result of fraud; you are on public assistance; you are unemployed but expect to apply for employment within 60 days."
I was denied a job due to information on my background check report. What should I do?
If an employer uses information in a background check against you, such as disqualifying your candidacy in a hiring process, the employer must provide this information to you in an adverse action notice. That notice must include the contact information for the background check company as well as your rights regarding disputing the report.
Can criminal records appear on my background check after 7 years?
Misdemeanor and felony convictions can stay on a background check indefinitely. But a Ninth Circuit decision made in the case of Moran v. The Screening Pros ruled that the limit for reporting criminal charges on background checks begins when the charges are filed, not when they're dismissed. That means employers should be aware that criminal charges exceeding the seven-year limit shouldn't appear in employment screens.
Furthermore, a report also cannot show employers civil suits, judgements, arrest records, paid tax liens, accounts in collection or most negative information older than seven years. Expunged convictions cannot be disclosed either.
Bankruptcies older than 14 years can also be used if the screening is being performed in connection with a credit transaction of $50,000 or more, a life insurance policy of $50,000 or more, or the employment of a candidate whose salary would be greater than or equal to $25,000.
Can I dispute false information on my background check report?
The FCRA mandates that background check companies correct any errors in a background report within 30 days of a dispute being filed.
First, you must call the company and submit a written dispute letter outlining the mistakes in the report via certified mail. It's wise to submit information that confirms your claim, such as in the case of mistaken identity.
Once the information in your report is corrected, you're entitled to ask the screening agency to give the revised report to anyone who has received a report about you within the last two years. You may also request a free copy of your report within 60 days.
Can I sue HireRight if my background report is wrong?
If you experience difficulty getting a screening company to correct your information, you may be entitled to statutory damages up to $1,000, punitive damages, attorneys' fees and other costs . A lawsuit could be the best way to resolve the errors in your background screening report.
In July 2021, Consumer Attorneys represented a consumer against a third party background screening company that was providing derogatory information on the consumer due to an error known as a "mixed file." This occurs in cases of mistaken identity in which the third party provides information on someone other than the consumer in question.
The defendant had been selling consumer background reports on our client containing credit and personal information on a completely different person. Screening companies frequently fail to follow reasonable procedures to ensure the accuracy of the information they provide, an oversight our experienced attorneys are more than happy to correct through litigation.
Your rights protect under the FCRA, get legal help now
You can find a full summary of your rights under the FCRA here:
You must be told if information in your file has been used against you.
You have the right to know what is in your file.
You have the right to ask for a credit score.
You have the right to dispute incomplete or inaccurate information.
Consumer reporting agencies must correct or delete inaccurate, incomplete, or unverifiable information.
Consumer reporting agencies may not report outdated negative information.
Access to your file is limited.
You must give your consent for reports to be provided to employers.
You may limit "prescreened" offers of credit and insurance you get based on information in your credit report.
You have a right to place a "security freeze" on your credit report, which will prohibit a consumer reporting agency from releasing information in your credit report without your express authorization.
You may seek damages from violators.
Identity theft victims and active duty military personnel have additional rights.
Contact our attorneys for expert advice.
Trusted Consumer Affairs Attorneys: Protecting Your Rights

As experienced consumer affairs attorneys, we have been serving clients for over a decade, successfully resolving thousands of cases and securing millions in financial restitution. Our firm is dedicated to assisting individuals with various issues concerning debt collectors, biographical data verifiers, credit agencies, and related errors. We understand the intricacies of consumer law and provide expert guidance to ensure your rights are protected. Take a proactive step towards resolution and contact our team today for a free consultation.
How can I contact HireRight directly?
HireRight LLC - Employment Background Checks
Address: 3349 Michelson Drive, Suite 150, Irvine, CA 92612
Phone Number: 949-428-5800