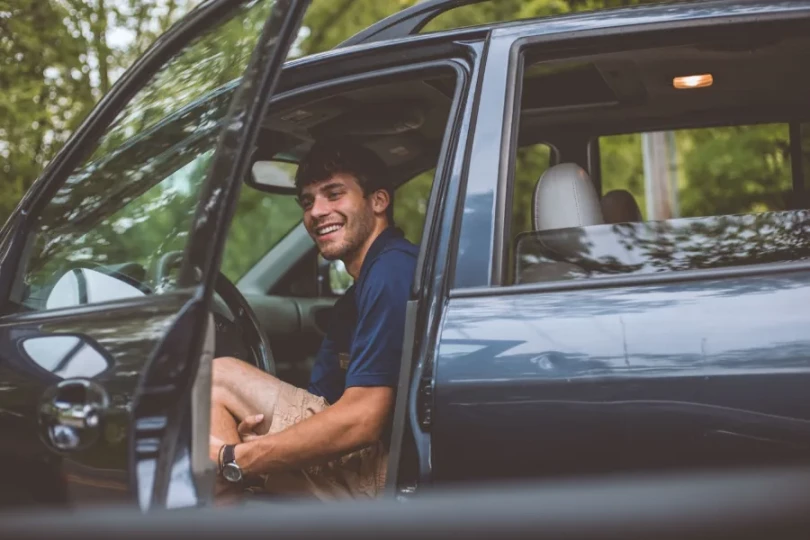 An Uber background check focuses on two major components
Learn what kinds of background checks Uber will run on potential employees.
If you're searching for employment or looking for an apartment to lease, it's typical for the prospective employer or landlord to inquire into your background for information about you.
Conducting a background check is essential for a variety of reasons. Above all, it identifies whether or not you'll be a good fit for the job or tenancy.
This post discusses what the popular ride-hailing company Uber looks for when conducting background checks on candidates. So keep reading to be fully informed. Then call Consumer Attorneys today if you've been the victim of Uber background check errors. Our highly experienced legal team includes attorneys for identity theft, credit mistakes, criminal history misrepresentations, and more. And best of all, federal law requires the companies we sue to pay the legal costs and fees for you to get help.
Your Defense Against Deception: The Importance of a Fraud Lawyer

In an era where deceptive practices are increasingly sophisticated, the role of a fraud lawyer becomes more crucial than ever. Our firm houses a team of skilled fraud lawyers equipped with the knowledge and expertise to fight against fraudulent actions, from identity theft to securities fraud. They are committed to protecting your rights and securing justice on your behalf. If you suspect you have been a victim of fraud or are currently facing fraud charges, don't hesitate to reach out to us. Let's join forces and pave the path towards resolution.
Uber's background check on its candidates consists of two main elements, namely:
A Motor Vehicle Report (MVR) that inquires into the candidate's driving history
The candidate's criminal history
Surprisingly, there is no credit background check. This is good news to candidates who do not have the best credit history.
It's noteworthy that in conducting background checks, Uber strictly follows the relevant laws of each state.
Let's consider the two elements of a background check by Uber.
Motor Vehicle Report
The Motor Vehicle Report pays attention to the candidates' driver's license details and every bit of information contained on their overall driving record.
Thus, Uber states that for a candidate to qualify as a driver, a person must:
Have a valid United States driver's license
Possess at least one year of licensed driving experience in the US if they're 23 years old or older
Possess at least three years of licensed driving experience in the US if they're under 23 years of age
Have an active driver's license without any disqualifying restrictions
Have a clean driving record without any major moving violation, such as driving under the influence or reckless driving, within the past seven years
Not have exceeded three minor violations, such as overspeeding, no-fault accidents, or failing to obey traffic laws, within the past three years
If there are major driving violations or recent cases of multiple minor driving violations, a candidate might be disqualified.
Criminal history
A criminal background check inquires into the candidate's criminal history in search of various forms of criminal misconduct, whether misdemeanors or felonies.
In keeping with the relevant local laws, some convictions might lead to disqualification of the candidate. It's noteworthy that the background checks conducted by Uber are heavily influenced by the laws in each state.
If a candidate's record shows criminal convictions like sexual assault, murder, terrorism-related offenses, felonies, violent crimes, sexual offenses, registered sex offender status, and other forms of serious criminal convictions, they may be disqualified. This is the case regardless of when the conviction occurred.
Even if there is no conviction yet for those categories of crimes and the charges are only pending, it might also result in a disqualification of the candidate. This is the case except when the charge is resolved in the candidate's favor.
If you or someone you know is thinking of being an Uber driver, then pay attention to the details here to get an idea of what to expect. Thankfully, your credit doesn't seem to matter so much to Uber. Background checks are part of regular business life and so are background check errors.
If you encounter any form of background check errors, we'll be happy to help you out. Let us know right away.