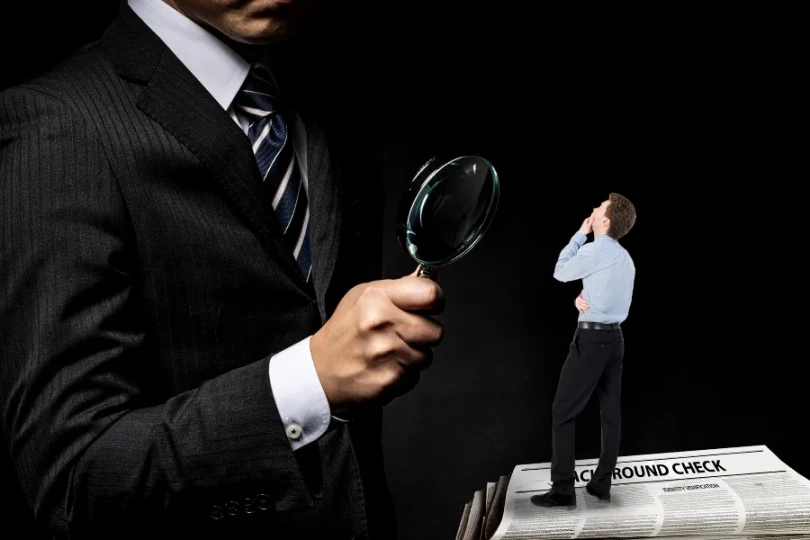 How do you know if you failed an employer background check? And what do you do if there are errors in your background check report?
Employers often perform background checks on job applicants. But applicants might be able to file lawsuits against those employers if they weren't informed about getting checked, or if they have been denied jobs based on false information in their report.

The federal Fair Credit Reporting Act (FCRA) requires employers to give clear, written notice if they intend to pull applicants' credit reports or look into their criminal records while they consider whether or not to give them a job.

Some applicants have filed lawsuits charging that third-party companies have conducted background checks for their would-be employers and handed over inaccurate information, such as criminal records for different people who share the same name.
The team at Consumer Attorneys can help job applicants who feel they were deprived of a good opportunity by an improperly-conducted background check and may find that they are entitled to financial compensation.
Understanding What Will Disqualify You from DoorDash

In the gig economy, it is crucial to be aware of what will disqualify you from DoorDash, a popular food delivery service. Applicants should know that a criminal history involving violent crimes, sexual offenses, or theft, as well as a poor driving record, can prevent them from becoming a DoorDash driver. If you find yourself in a situation where you believe you have been unfairly disqualified or have any questions about what will disqualify you from DoorDash, don't hesitate to reach out to our legal team, who can help you navigate and resolve any issues you may encounter.
RULES FOR BACKGROUND CHECKS
Over the last decade, companies have reported paying out more than $320 million to resolve individual and class-action lawsuits accusing them of violating the FCRA with their background check procedures - including big-name employers like Wells Fargo, Target and Uber - according to court data compiled by the non-for-profit group Good Jobs First.
Wells Fargo agreed to pay $12 million to resolve a class-action suit filed in a federal court in Virginia. The lead plaintiff in the case, who said the bank never gave him notice of a background check or the results of the probe before turning him down for a position, was awarded $10,000.
In 2019, a Pennsylvania federal court awarded $562,000 in a class-action suit filed on behalf of more than 1,000 people who say their criminal histories were incorrectly reported in employers' background checks - including low-level offenses that were reported as more serious misdemeanors.
While employers are allowed to run background checks, they may be restricted by state or local laws as to whether or not they may consider those reports when offering jobs to applicants.
The California and Massachusetts state governments, for example, restrict employers from considering applicants' criminal records for cases that didn't end in a conviction.
Additionally, some states and cities have "Ban the Box" laws prohibiting companies from asking about criminal histories on job applications.
And if employers decline to hire an applicant based on information they obtained from a background check into their criminal records or their finances, they must tell the applicant where they obtained the information.
HOW WE CAN HELP
Consumer Attorneys can assist job applicants who feel a faulty background check deprived them of a new job.
Applicants may be able to file suits under the FCRA if their background reports contain information about another person or inaccuracies in their criminal reports, such as unfairly increasing the severity of their offenses.
They may also have cases if they claim that they were passed over for hiring or promotions based on offenses that had been expunged from their criminal records.