Denied a rental property due to errors with Experian RentBureau?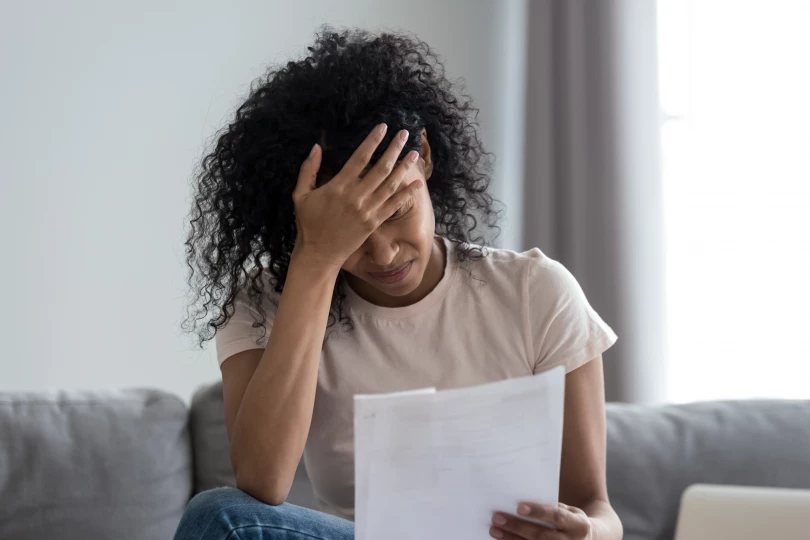 If you've been denied a rental property, such as an apartment, due to background check errors from Experian RentBureau, you might be able to sue.
Have you wondered why you were denied as a tenant for that apartment or condominium? Even though it was considered pet friendly, maybe the landlord didn't feel comfortable with your dog's breed. Maybe the landlord had a problem with you smoking. Or, maybe, there were errors on your credit report that killed the deal. Yes, it's true. Errors can exist on anyone's credit report.
To start, you'll want to know about Experian RentBureau, which is associated with Experian, one of the three major credit reporting agencies. Experian RentBureau offers screening services that cater to the multifamily housing industry. Tenants' rent payment histories are provided to landlords and property managers. Those individuals use the information to determine who the best candidates for tenancy might be.
Experian Dispute Credit: How to Protect Your Credit Score

Your credit score is a critical factor in many aspects of your financial life, from getting a loan to renting an apartment. If you've found errors on your Experian credit report, it's important to take action to protect your credit score. Contact our legal team today to learn more about how we can help you with your Experian dispute credit. Our experienced attorneys can guide you through the process of disputing errors, dealing with debt collectors, and protecting your credit score. With our help, you can ensure that your credit report is accurate and up-to-date, giving you the financial freedom you deserve. Don't let errors on your credit report hold you back - let us help you take control of your financial future.
Errors, errors, and more errors!
Experian RentBureau receives updated information every 24 hours, making it easier to identify higher quality residents. Still, the information provided by Experian RentBureau can be inaccurate if the information it receives is inaccurate. When people are denied a rental property, their credit report could be the reason.
A credit report could state a person is a felon when they have no criminal history. It could state a person has filed for bankruptcy even though that never happened. One person's credit report could end up merged with someone else's file, causing one's credit score to plummet. The examples go on and on!
Additionally, it can be very difficult to remove errors from credit reports without aggressive legal representation. This is where Consumer Attorneys comes in. Oftentimes, even though consumers will go through the dispute process to get errors removed from their credit reports, credit reporting agencies will drag their feet or ignore the disputes altogether. It is unethical and unacceptable!
When consumers' rights have been violated, they have the right to sue screening agencies, as well as credit reporting agencies, who may be held liable.
Contact Experian RentBureau regarding errors:
Address: P.O. Box 26, Allen, Texas 75013
Phone: (877)704-4519
Website: www.experian.com/rentbureau/renter-credit
Know what's on your credit reports
If you haven't checked your credit reports in a while, you might want to do so. During 2020, American consumers filed more than 280,000 complaints regarding errors they found on their credit reports. Go to annualcreditreport.com to receive free copies of your reports. If any information looks suspicious or unfamiliar, our legal team will be ready to help you.
Consumer Attorneys fights for the rights of consumers nationwide in state and federal courts. Securing our expertise is critical since, as mentioned, having disputes settled on one's own can be very challenging.
At Consumer Attorneys, we can connect you with a credit report lawyer who will assess your situation as part of a free case review. You can also take advantage of a free credit report analysis. Your circumstances may entitle you to financial compensation.
We'll represent you without upfront fees
As a leading national consumer protection law firm, we offer consumers more than a decade of experience. Our lawyers' efforts have secured more than $100 million in monetary recoveries for our clients.
If your application as a tenant was denied due to errors, you don't have to wonder how you could possibly afford an attorney. Breathe easy knowing you will pay no out-of-pocket fees. Our credit report lawyers only receive a fee if they win on your behalf!
Let's get rid of those errors. Contact our legal team!
If Experian or Experian RentBureua's reports included damaging errors or if your errors have not been rectified after a proper dispute, contact our team today:
Call +1 877-615-1725 for immediate assistance and a free case review
Fill out our brief Contact Us form or initiate a live chat to share your concerns.
Reach out to us at info@consumerattorneys.com with any questions.
Are you violated by creditors, debt collectors, or credit reporting agencies?
Call us, and we will restore your financial life back to normal.
Get in touch