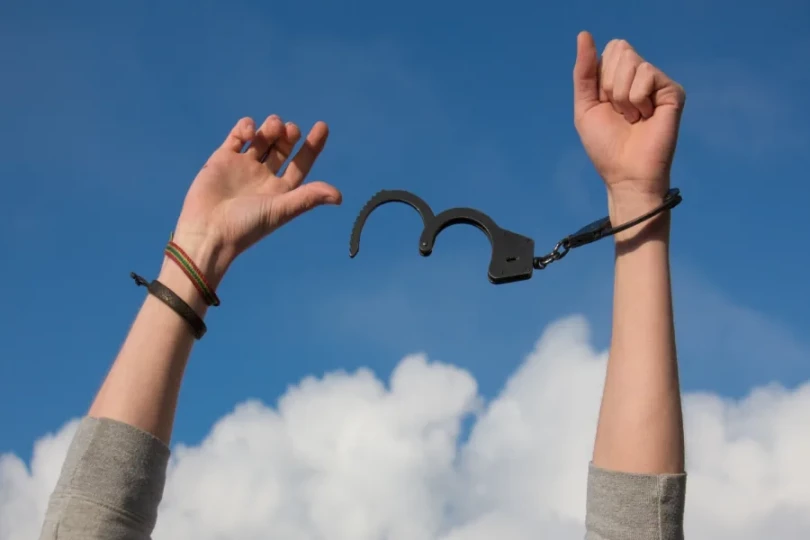 Building up your credit after prison is possible
You can rebuild your financial health after prison with these tips.
As unpleasant as getting sent to prison is, it's a reality. It's easy to think that going to prison is the end of the world and that there'll be no hope for your finances once you get out. The good news: That is entirely untrue.
This post discusses the steps you can take to restore your financial health when you get out of prison.
Read on to find out what to do.
1. Obtain proper assistance and counsel
When you get out of prison, building your finances back up might not be easy to do on your own. Reach out to a reliable entity for assistance. To start with, you can consult a credit repair company. They typically have the resources to aid individuals with damaged credit in getting back on their feet.
Additionally, you can check in with close friends and family members. They may be able to help you out with small loans to help clear outstanding debts. Some of them may even be willing to make you an authorized user on their account. Their responsible financial habits will count as yours, thereby helping you restore your financial health much faster.
Of course, if they grant you such trust and privilege, it is imperative that you take great effort not to abuse it; spend from their accounts responsibly and sparingly.
2. Assess your current credit health
An important step toward restoring your financial health after you get out of prison is to have a good look at your credit report and credit score. These are indicators of your credit health. They give you insight into your creditworthiness and how potential lenders might view you if you apply for a new credit product.
You can get your credit reports for free once a year from the three major credit reporting companies: Equifax, Experian, and TransUnion. You'll want to scrutinize your reports for any errors to make sure there are no inaccuracies. If you find any, be sure to dispute them.
Obtaining accurate credit reports helps you check in more efficiently when you contact those experts we talked about. This is how you'll bounce back to good financial standing.
3. Attend to any delinquent accounts
By the time you get out of prison, you might have some accounts in collections. Focus on those with low outstanding balances and get to work on them. Pay off the debts as soon as possible to avoid a visit from the debt collector and maybe even the law (again).
Note: If the statute of limitation on a debt has passed, you may be in the clear. Just check in with an attorney to find out what your options are should the collector come for you.
4. Develop a working budget
As an ex-prisoner, one of the worst mistakes you can make is to fall into the trap of reckless spending. You need to have a budget in place so that you can save better for your needs and aspirations. If you manage to get a job, be careful with your expenditures so that your pay doesn't go up in smoke. Try hard not to spend more than you're bringing in.
With a proper budget, you can gradually:
Pay off your bills
Obtain a driver's license
Get a car
Get the necessary insurance
But you probably won't be able to swing all of that at once, which is why you need to budget. Don't underestimate the power of a good budget when it comes to restoring your financial health after time in prison.
5. Create a healthy credit mix
To have good credit, you need a diverse credit mix. It should consist of different credit products - credit cards, loans, auto loans, etc. If you can control your spending impulses when using them, don't shy away from credit cards; they're a very effective way to build credit. It might be challenging to get a traditional credit card, given your situation; if so, look into getting a secured credit card, which you open with a security deposit.
In any case, be sure to pay off the bills as soon as they come due.
You may want to take out a small loan from a reputable lender. In fact, you can even take out a credit builder loan. This is one way that teenagers making their foray into adulthood get started building credit. It can help you, too.
Follow these steps to build back up your credit after your time in prison. If you have any uncertainties or encounter any issues, just reach out to us. We'll be happy to assist you every step of the way.