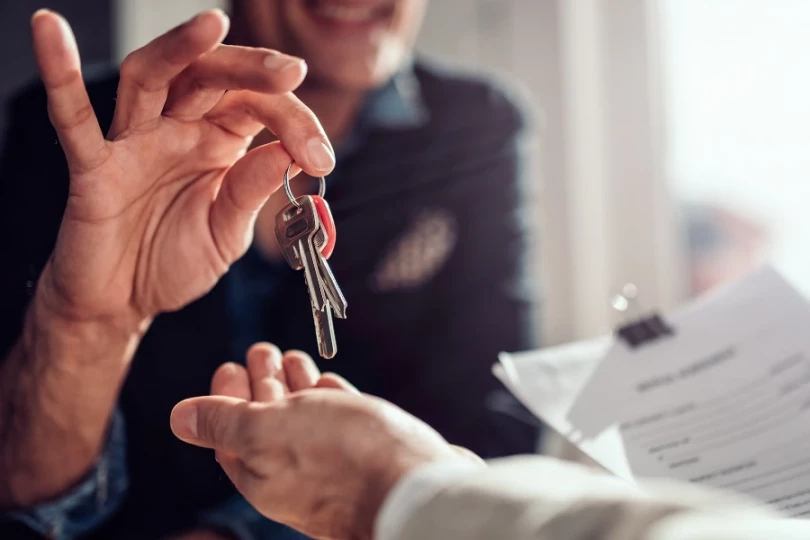 Consumers looking to rent a new home, be it an apartment or house, know all too well the stress that accompanies the process.
From exorbitant application fees to competitive markets that move quickly, renting space on a deadline is fraught with headaches.
What's more, information on tenancy background checks can compromise your ability to secure adequate housing. Consumers have rights under the Fair Credit Reporting Act that can help protect them from third party background reports containing inappropriate, illegal, or inaccurate information.
What do landlords look for in background checks?
Property owners usually look to make sure prospective tenants are financially stable, have no criminal history and that they are in good standing with previous landlords.
Third party screening reports can include:
Criminal history
Employment verification
Credit check
Rental history
Evictions
Reports might include other information, like a sex offender registry check.
Hireright Class Action Lawsuit: Seeking Justice for Those Affected

Allegations of flawed background checks, incomplete reporting, and failure to comply with legal requirements have raised concerns among job applicants. If you have suffered damages due to Hireright's screening practices, you may be eligible to join the Hireright class action lawsuit and seek justice for the harm incurred. Contact our legal firm to learn more about your rights and options in pursuing legal action against Hireright.
How to pass a background check for an apartment
The answer to this question depends on the landlord's criteria, but generally, companies or individual property rentals require good credit and rental history, employment, income at least 30 times the monthly rent and no past or present legal issues that could pose concerns for the landlord.
However, errors like mistaken identity can occur during the background screening process and cost you an apartment. If this happens to you, you can dispute the information in the report under the FCRA.
How do you know if your rental application is denied because of a background screening report?
The FCRA stipulates that if you are denied tenancy as a result of information contained in a third party background check report, the property owner must disclose the reason and what information disqualified your tenancy in writing. This is called an adverse action notice and you must receive the following from the landlord:
Name and contact information for the third party background screening company as well as a credit report
Statement stating that the company supplying the report is not responsible for the decision to take adverse action
Summary of your rights as a consumer and your right to dispute information in the report
Notice of your right to receive a free copy of your background screening report from the third party within 60 days
Adverse action can include the following examples:
Application denial
Co-signer required
Higher deposit than what landlord usually charges
Higher rent than what landlord usually charges
How long do tenancy reports usually take?
Tenancy screening reports typically take between 24 and 72 hours. While that may be beneficial for the property owner, these expedited reports provided by third party companies can lead to errors and inaccuracies. Consumers may even find that their report contains negative information, like criminal convictions, for a completely different person. The consequences of these mistakes for tenants can lead to complications and more stress when searching for housing.
How far back does criminal history go on tenancy background checks?
Misdemeanor and felony convictions can stay on a background check indefinitely. But a Ninth Circuit decision made in the case of Moran v. The Screening Pros ruled that the limit for reporting criminal charges on background checks begins when the charges are filed, not when they're dismissed. That means employers should be aware that criminal charges exceeding the seven-year limit shouldn't appear in employment screens.
Furthermore, a report also cannot show employers civil suits, judgements, arrest records, paid tax liens, accounts in collection or most negative information older than seven years. Expunged convictions cannot be disclosed either.
Bankruptcies older than 14 years can also be used if the screening is being performed in connection with a credit transaction of $50,000 or more, a life insurance policy of $50,000 or more, or the employment of a candidate whose salary would be greater than or equal to $25,000
How to fix incorrect information on a tenancy background screening report
Whether a report contains mistakes regarding rental history, credit, or criminal record, consumers have the right to file a dispute for information contained in a background report that is incorrect or illegal. Unfortunately, the screening company has 30 days to investigate your claim before taking action, which means you could lose the apartment you're vying for.
Call the company and submit a written dispute letter that outlines the errors in the report via certified mail. Any information you have that backs up your claim, such as in the case of mistaken identity, is wise to include, but not required.
Once the information has been corrected, you have the right to ask the third party to provide the revised report to anyone who received a report about you within the last two years. You can also request a free copy of your report, which must be provided within 60 days.
You can sue third party screening companies and credit reporting agencies
If you experience difficulty getting a screening company to correct your information, you may be entitled to statutory damages up to $1,000, punitive damages, attorneys' fees and other costs. A lawsuit could be the best way to resolve the errors in your background screening report.
In July 2021, Consumer Attorneys represented a consumer against a third party background screening company that was providing derogatory information on the consumer due to an error known as a "mixed file." This occurs in cases of mistaken identity in which the third party provides information on someone other than the consumer in question.
The defendant had been selling consumer background reports on our client containing credit and personal information on a completely different person. Screening companies frequently fail to follow reasonable procedures to ensure the accuracy of the information they provide, an oversight our experienced attorneys are more than happy to correct through litigation.
You can find a full summary of your rights under the FCRA here:
You must be told if information in your file has been used against you.
You have the right to know what is in your file.
You have the right to ask for a credit score.
You have the right to dispute incomplete or inaccurate information.
Consumer reporting agencies must correct or delete inaccurate, incomplete, or unverifiable information.
Consumer reporting agencies may not report outdated negative information.
Access to your file is limited.
You must give your consent for reports to be provided to employers.
You may limit "prescreened" offers of credit and insurance you get based on information in your credit report.
You have a right to place a "security freeze" on your credit report, which will prohibit a consumer reporting agency from releasing information in your credit report without your express authorization.
You may seek damages from violators.
Identity theft victims and active duty military personnel have additional rights.
Contact our attorneys for expert advice.