Was your credit report from Clarity Services inaccurate?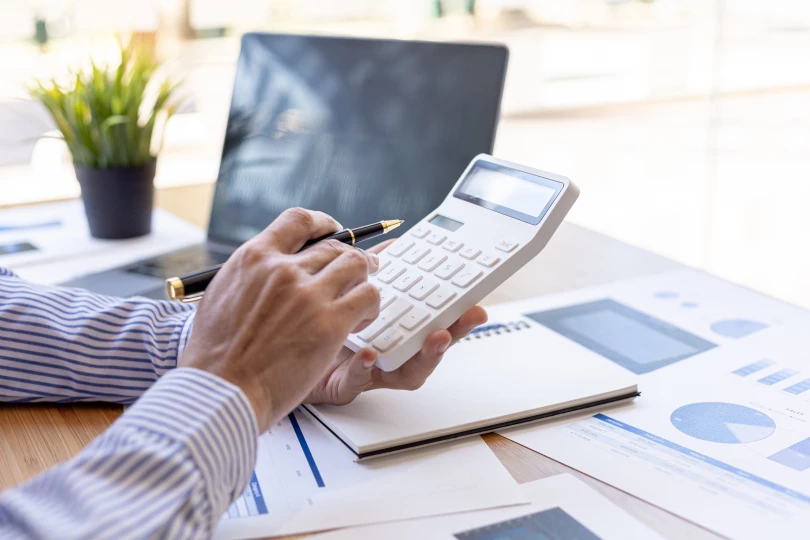 You might be able to sue
If you need assistance fixing a credit report error from Clarity Services, Consumer Attorneys can help
Lenders are a huge component of the economy engine that keeps our country humming. Car loans, mortgage loans, lines of credit, business loans, personal loans, and other credit products are available, thanks to lenders of all types. Loans operate as a lifeline in our daily lives.
All lenders gather information on prospective borrowers to minimize risk factors, and some of them turn to credit bureaus such as Clarity Services, owned by Experian, to help determine those possible risks. Clarity Services focuses on the lower-income and subprime market and helps consumers who have marginal or non-existent credit profiles boost their credit scores.
Clarity Services uses non-traditional credit data to survey consumers' creditworthiness. They refer to alternative credit information such as rent payments, utility bills, cell phone bills, TV streaming services, auto-loan financiers, etc.
Since your credit score will determine whether a lender will approve you for a loan, boosting your credit score is paramount. To be clear, a Clarity credit score is not the same as a FICO score. Your Clarity Services credit score is largely intended to predict the risk of default. Third parties may use a different score when evaluating creditworthiness.
However, it's important that your Clarity credit score is accurate since lenders might access this type of credit score looking to use it as a partial determiner before they decide to extend credit. The accuracy of your Clarity credit report is paramount since it can serve as a building block toward upping your all-important FICO score.
To contact Clarity Services directly to discuss inaccuracies:
Address: P.O. Box 5717
Clearwater, FL 33758
Phone: 866-390-3118
Website: www.ClarityServices.com
Is the data on your Clarity Services report accurate?
Through Consumer Attorneys, you have access to credit report attorneys near you who offer a wealth of in-depth knowledge concerning the nuances of credit reporting errors. False, omitted, or misleading information on credit reports has become an ever-increasing dilemma, causing once-strong credit scores to plummet. Our legal professionals address these types of challenges.
Perhaps you or a family member have been unsuccessful with the dispute process in an attempt to remedy damaging information on your Clarity Services credit report. If so, our credit report attorneys can relieve you of that burden and implement an effective and efficient solution.
Errors can appear on credit reports for reasons ranging from identity theft to simple human error and a number of other reasons between. Clarity Services' credit report mistakes may come from lenders, utility companies, cell phone companies, and others.
Consumer Attorneys will uncover any non-compliance of the Fair Credit Reporting Act by Clarity Services or its furnishers. Our credit report attorneys will fight for your consumer rights, hold accountable whichever entities are responsible, and work toward financial compensation.
We encourage you to visit www.annualcreditreport.com to secure your free credit reports from the three main credit reporting agencies. If any information looks unfamiliar or questionable, give us a call right away.
Our reputation relies on your peace of mind
Consumer Attorneys will connect you with a credit report attorney who will assess your situation as part of a free case review. You can also take advantage of a free credit report analysis. We offer more than 10 years of consumer protection expertise. To date, our attorneys' efforts have secured more than $100 million in monetary recoveries for our clients.
Consumer Attorneys is featured in a variety of prominent media outlets including
Super Lawyers
CR Consumer Reports
Bankrate
The New York Times
Daily News
Reuters, and
Law Street
Super Lawyers in particular has a long-standing reputation for excellence and includes only qualified lawyers who have been chosen from a select pool of peer-reviewed and independently researched candidates.
As our client, you will pay no out-of-pocket fees. Our credit report attorneys receive a fee only if they win on their clients' behalf!
Breathe easy; give us a call
If any of your credit reports include damaging errors or if your errors have not been rectified after a properly executed dispute, contact Consumer Attorneys immediately!
Call +1 877-615-1725 for immediate assistance and a free case review.
Fill out our brief contact form or initiate a live chat to share your concerns.
Reach out to us at info@consumerattorneys.com with any questions, at any time.
Are you violated by creditors, debt collectors, or credit reporting agencies?
Call us, and we will restore your financial life back to normal.
Get in touch