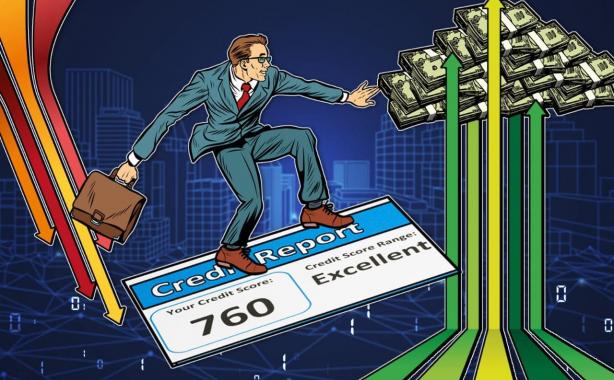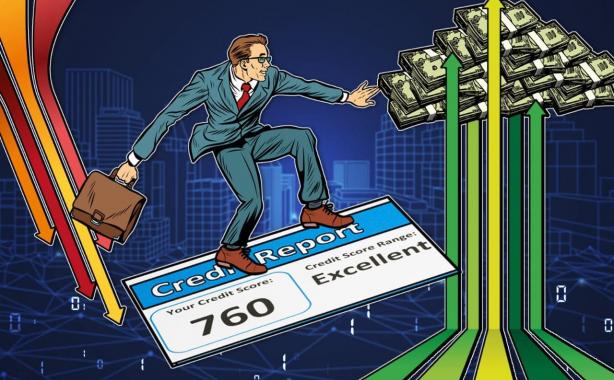 The Best Way to Fix Mistakes in Your Credit Report and Protect Your Rights is to Work with a Credit Report Lawyer
A credit report lawyer is an attorney who focuses on credit bureau law, which means focusing their practice on the areas of the law that most commonly impact consumers. This area is called consumer protection law, and it plays a vital role in protecting consumers across various data-driven processes, such as the collection, review, and dissemination of data in credit reports.
How Credit Reports Are Made
What you know as the credit bureaus (Experian, Equifax, and TransUnion) are actually just the three largest and most used consumer reporting agencies (CRAs). However, numerous CRAs compile background checks, credit reports, and other products that utilize consumer data. The CRAs purchase this data from a wide range of businesses, service providers, and municipal entities, called data furnishers, because they furnish (or provide) the data.
Given the number of credit reports generated daily and the number of data streams involved, it is not surprising that there are a significant number of people with credit report errors or wrong credit scores. For instance, a bank may provide false information to credit bureaus through a simple input error while updating an account. 
FCRA attorneys can help with credit issues that arise, and this is especially important because the consequences can be severe. Daily in this country, consumers are faced with the loss of economic and employment opportunities due to credit inaccuracies that show up in their credit reports. In fact, a study conducted by Consumer Reports found that more than one-third of Americans have credit report errors. More Than a Third of Volunteers in a Consumer Reports Study Found Errors in Their Credit Reports
Whether you discover errors on your own or you find out after you were denied access to a mortgage, auto loan, home equity loan, job, or other opportunity, talk to a lawyer to dispute your credit report today.
What Do Credit Report Error Lawyers Do
Credit reporting lawyers do several key things to help protect consumers who are adversely impacted by inaccurate, misleading, or false information in a credit report, but in essence, they fight credit bureaus to restore your good credit.
They know the law. The area of consumer credit is highly regulated at the federal and state levels. (See below for a detailed explanation.) Credit report attorneys know the ins and outs of the legal landscape, the types of pitfalls that consumers face in a dispute with consumer agencies, how to uphold consumer rights, and how to hold CRAs and data furnishers accountable.  
They provide legal advice and guidance. A credit report lawyer guides the consumer through disputing a credit score and pushing back on false credit reporting. Though the dispute process may seem fairly straightforward, it is frequently marred by stalls and delays, inadequate investigations, and failure to correct errors. A skilled and knowledgeable fair credit reporting act lawyers have seen and handled these roadblocks thousands of times and knows how to steer you around them to an expeditious and successful outcome.
Sues for credit bureau report violations. Sometimes, when credit report errors and disputes are not easily, quickly, or satisfactorily resolved, suing consumer reporting agencies becomes necessary.

With a credit report dispute attorney managing your case, you won't have to puzzle over if and when this need arises. They will be able to assess when the illegal credit reporting and the credit bureau dispute have reached a threshold that warrants a lawsuit and it is time to sue credit bureaus.

Importantly, they will also represent you throughout the lawsuit and get you compensation for your financial and emotional damages.

They negotiate credit report settlements. The combination of legal knowledge and practice experience is powerful. The secret to negotiating substantial settlements is knowing how to deal with the credit bureaus or other CRAs and data furnishers who produce and report inaccurate negative credit report information. Credit report lawyers negotiate settlements for consumers every single day.
When you are harmed by bad credit resulting from poor data creation, gathering, or reporting, nothing can truly restore the hours of lost sleep and anxiety you endured over missed opportunities and unpaid bills. But getting compensation for your financial and emotional damages does help you feel like justice was served.
When Do I Need a Credit Report Lawyer
You need a credit dispute attorney as soon as you know that inaccurate, misleading, or false information is included in your credit report. And, without question, you need a credit report attorney the very first time that the thought crosses your mind, "Is it possible to sue a company for ruining my credit?" The answer is yes, and the time to consult with a lawyer is now. 
Can I Solve a Credit Report Problem Without a Lawyer
This answer is yes, but it's complicated. You can handle credit reports and credit report disputes on your own. You can file the dispute and request corrections on your own. Each CRA and data furnisher, including the credit bureaus, has a system to help facilitate the filing and processing of these types of claims. And, yes, sometimes, when data disputes are filed, error corrections are made without complication, and the consumer's credit profile is restored. 
For instance, if your bank incorrectly reports a balance owed on a home equity line of credit you opened three years ago but paid off, you are empowered to write a credit dispute letter to a bank requesting a correction and providing sufficient documentation. At this level, especially if there is a personal connection because it's a small, local bank, there is a chance of success despite not using a credit check lawyer. However, these credit report letters may be insufficient in certain instances, and FCRA lawyer may need to step in.
There are three main concerns with taking on this challenge without the benefit of assistance from attorneys that work on credit reports:
Credit reporting attorneys know the law. While you can research the FCRA, understanding how it is applied and utilized is more complex. Additionally, applicable state law and relevant case law also combine to create the full scope of your legal rights in these false credit reporting situations. This includes knowing the statutory time limits and other obligations that the CRAs and data furnishers are expected to abide by.
A credit report error attorney has seen it all. The CRAs and data furnishers have little to no incentive to be accurate, thorough, or timely in investigating these disputes. Attorneys who have helped thousands of clients through these situations know exactly what to expect and how to push the CRAs and data furnishers to comply with the law.

For instance, it is a common practice for credit bureaus, other CRAs, and data furnishers to undertake an insufficient and inadequate investigation into consumer disputes and then notify the consumer that the inaccurate, misleading, or false data has been verified following an investigation. 

When the credit bureaus, CRAs, or data furnishes use stall tactics, insufficient reviews, and poor investigation protocols, a credit reporting attorney will file a lawsuit on your behalf. 
Credit Report Errors Our Attorneys Can Help With
The data streams that go into creating a consumer credit report are vast, including service providers, credit card companies, banks, lenders, auto financers, mortgage holders, court records (civil and criminal), municipal property and tax records, etc. Errors happen in various ways throughout the process of gathering, reviewing, and reporting on individual consumers. 
Thankfully, at Consumer Attorneys, we know the Fair Credit Reporting Act (FCRA), which means that we know your rights and how to protect them in any credit reporting situation that can arise. If a case or a situation arises under the FCRA, we have likely handled something exactly like it or very similar. Some of the many credit reporting errors that we fix include:
Input errors: These errors occur when dates, names, birthdates, account numbers, social security numbers, and other information are entered erroneously by a service provider, data furnisher, CRA, or other entity. 
Mixed files: These are files that co-mingle the data from one consumer with the data from another. This can happen due to input errors or similarities between consumers that are not adequately and accurately filtered out by the algorithms that data furnishers and CRAs use to gather data.
Deceased designations: A surprising number of consumers find that their credit report indicates that they are no longer among the living. When a deceased indicator appears in your credit report, the consequences can be swift and severe. 
Social Security Administration (SSA) errors: If the SSA incorrectly lists your Social Security Number among those entered into the Death Master File (DMF), the negative consequences are sweeping. We help remove your name from the file and ensure that all other parties remove the designation from your credit profile. 
Misleading data: There are instances in which an account is properly reported for an individual, but the way that it's reported is so misleading that it adversely impacts the consumer's creditworthiness. For instance, we have handled cases where a credit report accurately indicates that an account was opened in a consumer's name but does not clearly identify it as being paid off and closed out. It may even indicate that no payments are being made, even though no payments are due. 
Identity Theft: This is marked by unauthorized and fraudulent accounts and transactions. If you're the victim of this crime, we can help you recover financially.
Some of the ways these errors show up in your credit report are:
Repossession that never occurred but is reported
Paid account that is reported as an outstanding debt
Accounts that are discharged in bankruptcy but are reported as delinquent
Bankruptcy that never occurred
Incorrectly reporting accounts as charged off or in collections
Paid tax liens reported as outstanding debts
Reporting derogatory accounts older than seven years
Reinsertion of previously deleted accounts
Duplicate reporting of the same account
Forbearance or deferment on loans or accounts but reported as delinquent
And many others…
What You Need to Know Before Contacting Lawyers that Handle Credit Reports
At the most basic level, you simply need to know that an error is being reported in your credit report. Even from this level, a credit report attorney will advise you on the next steps and explain what information to gather.
However, if you have already requested copies of your credit report from each of the three main CRAs, aka the credit bureaus (Experian, Equifax, and TransUnion), then you can also do a line-item review of each report and take detailed notes about any and all erroneous information. Then, you can gather whatever information and documentation you have to support your dispute.
For instance, if a credit report erroneously shows that you still have a balance on an account from five years ago, gather the information in your possession that confirms it has been paid in full and no outstanding balance is owed. 
While you don't need to have supporting documentation prior to speaking with an attorney, it will certainly help to add more layers of knowledge to the conversation. 
Important Federal Laws Protect Consumers From Errors in Credit Reports
Very well-established financial credit reporting laws exist to protect consumers. This is because the government recognizes that there is a wide imbalance of power in the interplay between companies and consumers who rely on those companies for services and financial products (such as bank accounts, loans, credit cards, auto financing, mortgages, etc.).
This is especially true in our fast-paced consumer economy, which thrives on the ability of individuals to access credit in order to make significant purchases throughout their lives. The entire system hinges on data gathering about individuals in order to assess how much access to credit each consumer is allowed. Hence, the role of the credit report.
The federal government enacted the Fair Credit Reporting Act (FCRA) and other legislation to help balance this power dynamic. The FCRA ensures that consumers have certain rights and protections and that the companies in charge of gathering, reviewing, and reporting consumer data use a duty of care in doing so. It also gives consumers the right to dispute and seek compensation when erroneous information does make its way into a credit report.
Outside of the FCRA, other federal and state legislation may be implicated by the facts of your situation. Your attorney will be able to advise you when this is the case.
How Lawyers Sue Consumer Reporting Agencies
Lawyers sue consumer reporting agencies by gathering information about the error(s) in question, including documentation about correspondence between you, the CRAs, and other companies involved. They then assess the facts of your case in light of the applicable law and decide which parts of the law have likely been violated. Finally, they evaluate the extent of the damages you've suffered from both a financial and emotional standpoint. 
A complaint is drafted, which sets out each of these elements (the facts, the law, the specific areas of law that have been violated, and the damages suffered) and requests that the companies be held accountable. A request for compensation is also made, with different types of damages sought. When the complaint is filed with the court, this is referred to as "filing a lawsuit." 
Notably, you do not necessarily need to prove damages to file a lawsuit under the FCRA. In some instances, the simple act of violating the rules of the FCRA is enough to warrant statutorily determined compensation. 
Compensation You Will Get After Consumer Reporting Agency Suing
If you work with an attorney to help with a credit report and you file a credit reporting error lawsuit, you may be entitled to compensation. As discussed above, actual damages are not necessarily required to get some level of compensation. However, if you have sustained actual damages that are financial or emotional in nature, your compensation will serve two purposes:
To make you whole again. Making you whole means giving you back everything that you lost or was taken from you as a result of the credit reporting error. For instance, if you lost out on an employment opportunity, you may be entitled to compensation to cover the expense of lost wages, missed rent payments, or any other consequence of not being hired and not having the error properly investigated and corrected. Or, if you missed out on a mortgage approval for your dream home, you may be entitled to an amount of money meant to make up for the loss of the home.
To punish the company that harmed you. These are called punitive damages, and they are meant to incentivize the company (the CRA or data furnisher) to do better next time. Recall that these companies have very little incentive to use care in the gathering, processing, and reporting of your data (see above for a full discussion). When a court awards punitive damages, it is essentially using a disincentive to encourage better behavior going forward. 
Credit Report Attorney Fees
Attorneys who work on credit reports do get paid for their services. After all, winning cases takes a lot of devoted time and hard work. However, the FCRA and other statutes allow credit report attorneys to get paid by the companies they sue.
For instance, at Consumer Attorneys, you will not pay anything to us out of pocket, ever. The initial consultation is free because we know that you need to speak with a credit report lawyer to know if you even have a case. We will never charge you for that.
Once we accept your case, we still won't charge you for any of the services we do on your behalf. We charge the companies who harmed you instead. They only pay if we win, so it's up to us to put together a brilliant case and find victory for our clients and our firm.
Trust Our Credit Reporting Attorneys
With over seventy-five years of combined legal experience, we have helped thousands of clients challenge credit reporting mistakes and win. We are skilled, experienced, and knowledgeable about the FCRA and other consumer protection legislation at the state and federal levels.
In fact, we also guide, advise, and support other lawyers and law firms when they have questions about the FCRA. We also have a presence in twenty states and counting and a thriving nationwide referral network. So, if we can't help you where you are, we know exactly who can, and we'll put you in touch.  
Contact Us When You Need a Credit Report Error Attorney
There are several ways to reach us: call +1-877-615-1725, email info@consumerattorneys.com, fill out the online intake form, or use our virtual chat option.
Let our expertise power your win. We look forward to helping you!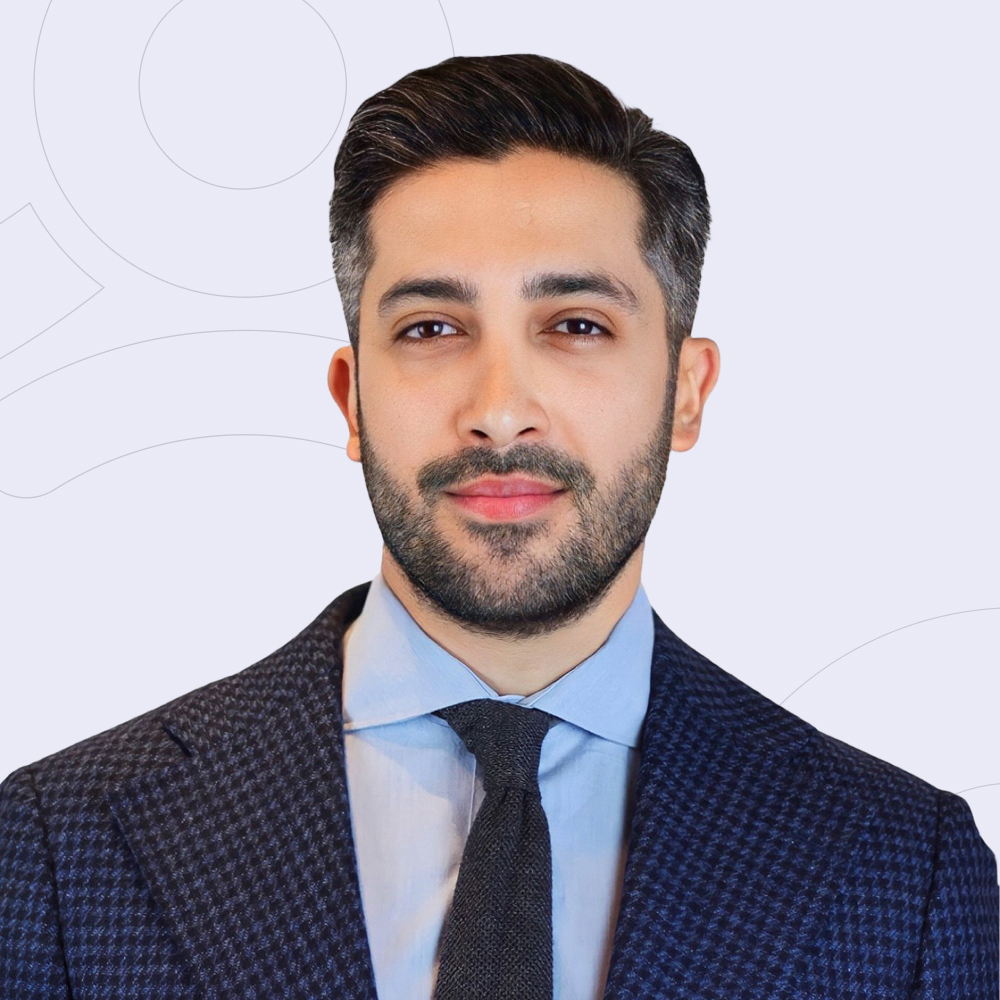 Credit Reporting Errors
Daniel C. Cohen
About Daniel C. Cohen
Get in touch
Frequently Asked Questions
How do you check your credit report?

How Accurate Are Your Credit Reports?

How can I dispute a credit report?

What is the fastest way to dispute credit report?

What are the chances of winning a credit dispute?

Is there a downside to disputing credit report?

How credit reporting attorneys can help?