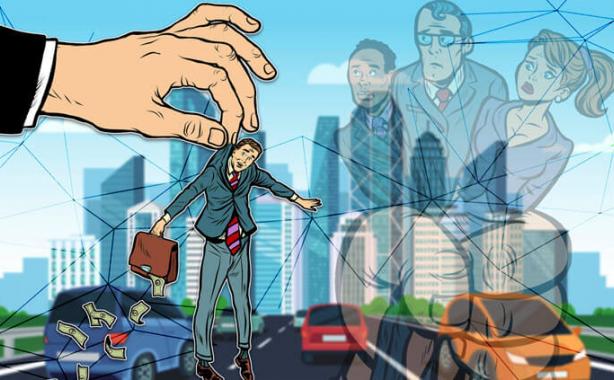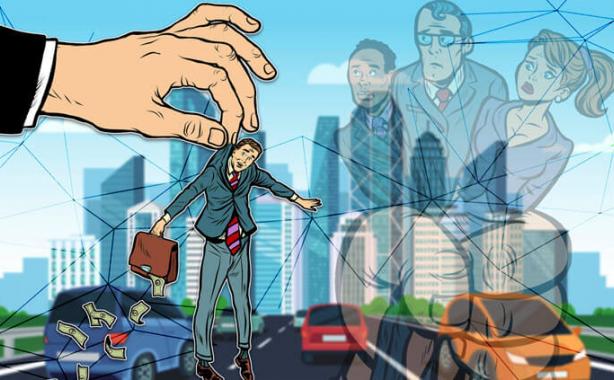 What is debt collection harassment?
There are numerous ways that a debt collector can commit harassment or use abusive or deceptive tactics in an attempt to collect a debt, including:
Hassling the consumer by phone with frequent, early morning, late evening or night calls
Using inappropriate language or profanity
Threatening the consumer's reputation or property
Using physical intimidation
Contacting the consumer at their place of work after the consumer informed the debt collector not to do so
Threatening to sue the consumer without having an actual intent to carry through with the lawsuit
Discussing the consumer's debt with third parties (subject to a few exceptions)
Concealing the fact that he or she is debt collector
Misinforming the consumer or credit bureaus regarding the sum owed (including any penalties, fees or interest)
These tactics are strictly prohibited under the FDCPA, and provide for grounds for the consumer to sue the debt collector.
illegal debt collection practices
Unlawful collection letters
A common scheme used by debt collectors to collect debts is the use of debt collection letters, which may appear imposing at first glance. However, under the FDCPA, there are a series of restrictions related to debt collection letters, and a debt collector that runs afoul of these restrictions can be found to be in strict violation of the FDCPA. Such violations include the following:
Using any indication on the outside of the envelope that the letter is from a debt collector
Mass-mailing letters signed by attorneys without significant attorney involvement
Including unauthorized interest or collection charges in the collection amount
Threatening any sort of prosecution in order to collect the debt
Threatening to take any action that the debt collector does not intend to take or that cannot legally be taken
Misstating the consumer's legal rights
Failing to advise the consumer of his or her rights to validate the debt
Failing to include notice that the letter is an attempt to collect a debt and any information obtained will be used for that purpose
How the unlawful debt collection law works
Creditors that use indirect means to inform consumers about old debts without informing them that they are no longer enforceable may find themselves targeted by lawsuits filed under the Fair Debt Collection Practices Act (FDCPA), a federal judge recently ruled.
In November 2019, Gary, Indiana resident Benjamin Odneal noticed on his credit report that he owed $647 to Check Into Cash, a payday loan service - a "debt with a thick layer of dust on it," U.S. District Judge Philip Simon of the Northern District of Indiana wrote in a April 24 decision. 
Odneal learned that the Missouri-based Midwest Recovery Systems acquired the debt - as the company's name is listed on his credit report - and he was directed to its online payment portal. 
The site advises visitors that the gateway is a "fast and secure" way to make a payment and also states: 
"NOTICE: This communication is from a debt collector. This may be an attempt to collect a debt. Any information obtained would be used for that purpose," according to court papers.
In his federal lawsuit, Odneal alleges that the debt to Check Into Cash was past the statute of limitations for the company to collect on the bill - and that Midwest Recovery failed to note that the debt was time-barred or that he would be at risk of reviving the debt even if he just made a partial payment.
Odneal also claims that Midwest Recovery never reached out to him directly with a letter about the old debt before the company posted it to his credit report. 
Odneal does not allege that he made any payments after being directed to the online portal or that Midwest Recovery made any threats to take him to court unless he paid up. But says he hired an attorney out of the fear that Midwest Recovery might sue him over the debt.
In his lawsuit against Midwest Recovery, Odneal is seeking damages under both the FDCPA and the Indiana Deceptive Consumer Sales Act (IDCSA). 
Midwest Recovery filed a motion to dismiss Odneal's lawsuit, arguing that the plaintiff failed to state a claim. But Simon denied the dismissal motion in his April 24 order.  
Under the FDCPA, debt collectors are prohibited from using "any false, deceptive, or misleading representation or means in connection with the collection of any debt" - and that courts have found that the statute is "essentially a rule against trickery," Simon writes. 
Additionally, the IDSCA prohibits a "supplier" from committing an "unfair, abusive, or deceptive act, omission, or practice in connection with a consumer transaction." 
Simon said Midwest Recovery failed to inform Odneal that his "debt covered in cobwebs" was time-barred and unenforceable or that making a partial payment on the debt could reset the clock for the statute of limitations.
One factor that Odneal will need to prove to be successful in his case is whether he was contacted in connection with the collection of a debt, the judge wrote.
The FDCPA defines a "communication" as "the conveying of information regarding a debt directly or indirectly to any person through any medium."
"That sounds pretty broad to me," Simon wrote. "And since the payment portal can be viewed as having 1) conveyed some information, 2) regarding Odneal's debt (the amount due), and 3) is done through a medium (the portal itself), it is plausible that this could satisfy the statutory definition of a communication, albeit an indirect one."

Unlawful Debt Collection / Harassment
Daniel C. Cohen
About Daniel C. Cohen
Get in touch
Frequently Asked Questions
How to prepare for a lawsuit under the FDCPA?

How can Consumer Attorneys help you?