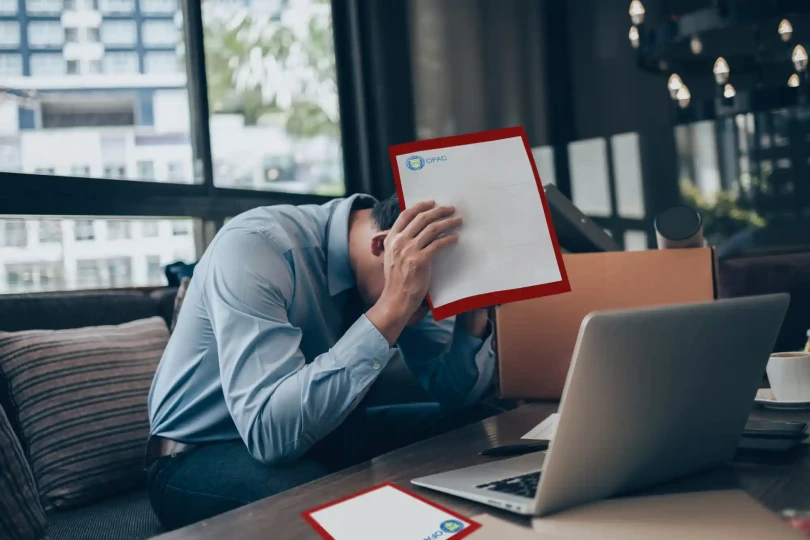 If you had the misfortune to have been erroneously flagged as a terrorist on your credit report, you need to read this.
The data that the three major credit reporting agencies (CRAs) and background check companies maintain, and their processes and procedures, mix innocent people with people whose names are on the SDN list, frequently causing them tremendous harm.
False OFAC Terrorist Watch List Alert on Your Credit Report?
Pulling up your credit report and discovering an alert that you are involved in terrorist activity has been placed on it can be a pretty disturbing event. Being falsely included in a terrorist list can prevent you from obtaining different forms of credit, loans, car rental, apartments, and even prevent you from getting a job.
In the aftermath of the September 11, 2001 attacks, Congress passed the USA Patriot Act in 2001. It gives the Office of Foreign Assets Control (OFAC), a branch of the Department of Treasury, the authority to maintain a sanctions list which is called the Specially Designated Nationals and Blocked Persons List, or SDN list. That list includes individuals and companies with which no U.S. person can enter into business, or else face grave civil and criminal penalties. The SDN list can be found on the OFAC's website: https://sanctionssearch.ofac.treas.gov.
The rationale behind the SDN list is that terrorists should not use the U.S. to fund their extremist activities or maintain a livelihood. The problem starts when the information in the SDN list is erroneously cross-referenced with the data that the three major credit reporting agencies (CRAs) and background check companies maintain, and their processes and procedures, mix innocent people with people whose names are on the SDN list, frequently causing them tremendous harm.
How Does an OFAC Alert Get on a Credit Report?
Since the enactment of the USA Patriot Act, whenever anyone applies for any credit transaction that requires a credit check, in addition to simply pulling that person's report and providing it to the lenders, credit reporting companies are required to also cross-reference the personal identifying information with the information that is on the SDN list. The credit reporting bureaus do this electronically, of course – they use what's called "interdiction" software that matches information from the OFAC records and the CRAs' data. If there is a match, the software places a "red flag" alert on the individual's credit report. If you got a red flag alert on your credit report, that might not mean that your credit request will be denied, but in many cases, that is exactly what ends up happening.
How Does a False OFAC Alert Get on My Credit Report?
The credit reporting agencies' record keeping can be inadequate to begin with, prioritizing swiftness and quantity over accuracy. The interdiction software uses identity data matching techniques, which are usually using insufficient or incomplete personal identifiers (name, DOB, SS#, etc.), causing the software to match individuals incorrectly. Under the OFAC guidelines, lenders who get an OFAC alert should contact OFAC to verify whether the individual is indeed on the SDN list, since the interdiction software can flag individuals and transactions that are not actually on the SDN list. In cases in which the hits were erroneous, the OFAC recommends that lenders contact the company that keeps those records.
In 2021, a case involving an individual who was wrongfully put in the OFAC terrorist list reached the Supreme Court – TransUnion v. Ramirez. When Sergio Ramirez went to buy a car with his wife and father-in-law, the credit pull the car dealership initiated came back with Ramirez' name on the terrorist list. Ramirez sued on behalf of himself and similarly situated people in a class action under the Fair Credit Reporting Act. The case made its way to the Supreme Court, which decided on a procedural issue relating to class action certifications.
What Can I Do If a False OFAC Alert Is on My Credit Report?
You can check the SDN list on the OFAC website provided above. Either way, treat this as any other credit dispute for credit report errors. We do not recommend looking for a dispute phone number – the best way to submit a dispute is in writing. Here's a link to a dispute letter that works: https://consumer.ftc.gov/articles/sample-letter-disputing-errors-credit-reports-business-supplied-information
Keep a copy of the credit dispute letter for your records. Keep copies of all the damage you suffered – denial of credit or loans, housing, jobs, rental cars, vacation apartments, or whatever it may be. If, after 30 days of receiving your credit bureau dispute letter, the credit reporting agency hasn't corrected your report, then you might be able to bring a lawsuit. Suing the credit bureaus requires expertise – which our team of experienced consumer protection lawyers can provide. Fill out the form below or use our chatbot to let us know exactly how we can help you resolve your credit reporting issues.