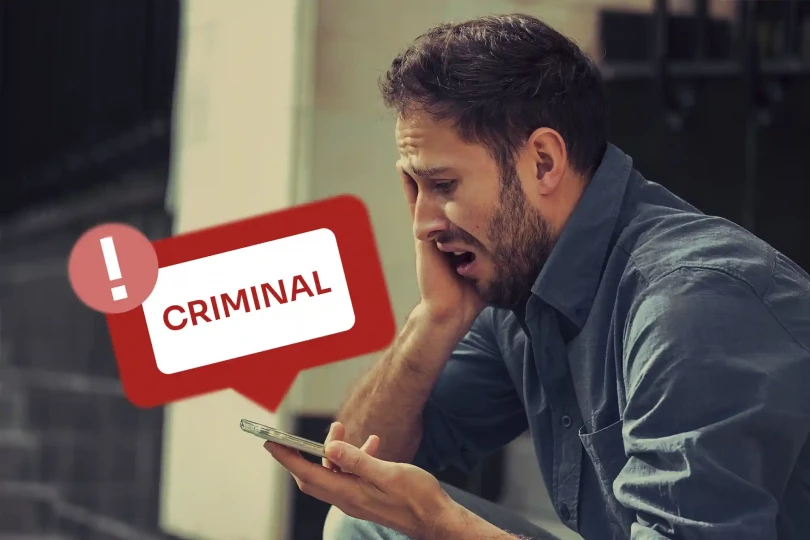 Like some kind of financial long Covid, when credit reporting agencies and background check companies like On Site LLC don't fix their mistakes (even after agreeing to and paying a cash settlement) the result is on-going suffering that never ends, like a festering wound.
However insidious, our current plague of wrongful consumer information is predictable and preventable. The apparent tragedy here is that the powers that be in our nation are aware of the problem but powerless to stop it.
Even though Congress enacted the Federal Credit Reporting Act (FCRA) to impose rules on the shadowy body of financial groups that sell our credit reports, little has changed. The problem has worsened and fallen to the nation's last line of defense. Law firms like Consumer Attorneys can defend and restore individuals only after the damage has been done. Meanwhile, the tide of mistakenly destroyed credit rises all around us.
Top Consumer Rights Lawyer Ready to Help

Our consumer rights lawyers are here to assist you with any issues related to debt collectors, background check companies, and credit reporting agencies. Boasting over 10 years of experience, our legal firm has helped more than 10,000 satisfied clients and secured over 250 million dollars in compensation. Best of all, our services are completely free for clients. Don't hesitate – reach out to our consumer rights lawyers now and let us guide you through the legal process with ease and confidence.
How does this happen?
Credit Reporting Agencies continue to purchase bungled and un-vetted tenant screening services for landlords, creating rejection where there should be verification of rental history. Worse, there is no penalty for their mistakes, nor any incentive to admit or correct them. The lawsuits by firms like ours, however successful, do not make a comparable dent in their profits. When account information is disputed by a consumer, there is often pushback from the CRAs and the third-party vendors who are compiling data for them to sell. It costs so much more to fix a mistake than to make one, that these corporate criminals foster an environment where the people they injure cannot recover or even fight back. We are seeing a disturbing frequency of repeating cases.
Errors of CRA are repeated
We're seeing situations where months or even years after a CRA has been successfully petitioned (or forced) to correct a botched tenant screening report, those same mistakes crop up again. The individual who lost time, money, and momentum in life gets only a reprieve before being plunged back into a hell of lost employment and rejected rental verifications that they never deserved in the first place. Their story is not a singular and awful setback, but a cycle of them.
Larry* is an example of these repeated violations of FCRA requirements that are crushing people.
How background check errors harm
Twenty years ago, as a young man, Larry committed robbery. He served eight years. He obtained skills and came out to a productive life that included volunteering and helping his community. Larry wasn't well off, but for the next six years, his days were full and busy in a positive way. This may have contributed to him being late for a single parole meeting. That unfortunately put him back in prison for five months.
Another year and a half passed with Larry moving forward in life. He was financially ready to move from the Bronx Transitional Housing Facility and pay for an Eastchester Heights apartment that would complete one life journey and begin a new one.
His rental verification process went through ON-SITE LLC, which obtains their data products from GENUINE DATA SERVICES LLC. Both companies have rich histories of legal actions taken against them for violations of the FCRA, cases like this one.
ON-SITE's criminal background check section inaccurately reported Larry as having been convicted in 2020, not 1994!
Immediately and repeatedly, Larry provided ON-SITE and GDS with proof including New York public criminal records. It showed that their cheaply purchased and unvetted data was incorrect. Despite this, ON-SITE continued to wrongfully report Larry's criminal history record information. He lost the apartment, suffered further hardships, and eventually sued the two companies. As part of his settlement, Larry released all claims against ON-SITE and GDS.
With the criminal background check corrected, Larry got housing and work right away. After more effort, he was finally ready to get the apartment in Eastchester Heights which was starting to seem like a dream.
When his rental application was submitted, it once again came back showing that he had been convicted of robbery in 2020. Whatever GDS and ON-SITE had done to correct their mistakes had only been temporary. The apartment was lost, and Larry fell back into the homelessness and unemployment he'd been fighting so hard against. At this point, he reached out to our firm.
Experienced consumer attorneys can help
We at Consumer Attorneys wish we could say that Larry's case was rare, but it is unfortunately something we see often. It shows that a person can be repeatedly ruined by faulty account data, even if account information disputed by the consumer meets FCRA requirements for review and correction. The phenomenon of these repeating cases shouldn't be overlooked. It is one thing to knock a person down, it is another to keep them from getting back up. Larry should never have been treated this way, and neither should anyone else. Our team helped Larry get a settlement, and we will continue to help others in similar circumstances.
*Names of clients are changed in order to protect them.