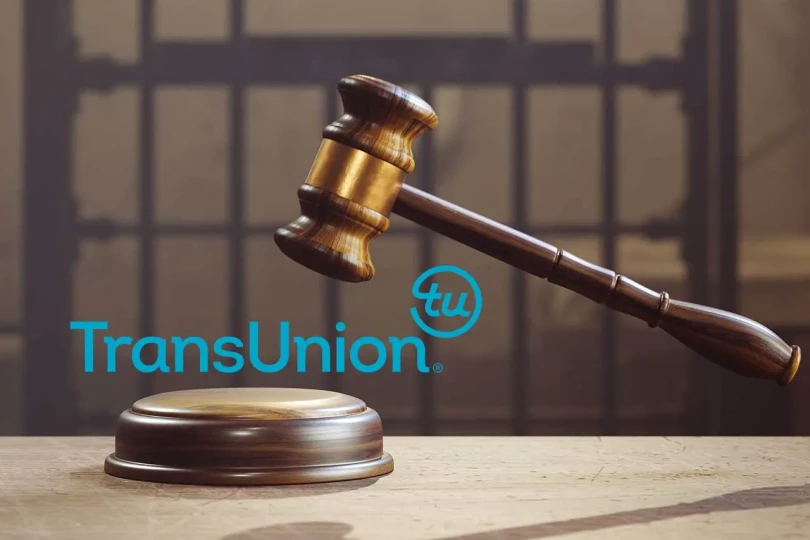 If There's an Error in Your TransUnion Credit Report, You Need to File a Dispute with TransUnion as Soon as Possible. If TransUnion Fails to Act, You Need Our Help!
You should review your TransUnion credit report regularly. Should you find any inaccuracies, you will need to file a dispute with TransUnion. The law requires TransUnion to investigate the claim and correct the error. If they don't, you need to act. Or let us act on your behalf. Learn the dispute process, learn your rights, and learn how we can help you hold TransUnion accountable.
TransUnion, one of the three major credit bureaus, regularly collects and processes your financial information and distills it into a credit report. Lenders, creditors, landlords, and employers review this credit report to determine your creditworthiness when you apply for loans, credit, housing, and employment. The report, therefore, needs to be an accurate portrait of your credit history and overall financial health.
Errors on these credit reports can occur. And when they do, you need to act quickly to correct the error before it damages your credit or prevents you from obtaining loans. This guide explains the process by which you should file a dispute with TransUnion to correct inaccuracies on your credit report. The law dictates how TransUnion must respond to you; should they not follow the law, you may need experienced consumer protection attorneys to assist you in correcting the error and holding TransUnion accountable. Lastly, note that this article is to dispute a credit report with TransUnion. A TransUnion background check dispute process is different.
What Should You Look for on TransUnion Credit Report?
Begin by reviewing your TransUnion credit report in its entirety and with scrutiny. Do this regularly. You can request a free credit report from TransUnion every week. When you receive it, check your personal information, accounts, credit inquiries, and public records. Confirm that spellings, account balances, account statuses, and public information are all correct. Be aware of accounts that do not belong to you, late payments you didn't make, incorrect account statuses, and erroneous credit limits or balances.
Common Mistakes Found on a TransUnion Credit Report
The most frequent mistakes include outdated information, your files and data mixed with someone else's files and data, identity errors (including everything from misspellings to a TransUnion deceased notice), duplicate accounts, erroneous account balances, and data management errors. Incorrect reporting of account statuses, such as closed accounts reported as open or vice versa, are also common in TransUnion credit reports. Watch out for fraudulent accounts as well, which could indicate identity theft. Any of these – from the slightest typographical error to wrongly identifying you as deceased – warrant a dispute.
Documents You Need to Dispute Your TransUnion Credit Report
When preparing to file a dispute with TransUnion, you will need to gather evidence that proves your claim.
Personal Information
Collect government-issued IDs like your driver's license, social security card, and passport; collect bank statements (printing them from your computer if you've gone paperless) and bank confirmations regarding closed accounts; collect documents that verify your address, like utility bills with your name and address on them.
Account Information
Collect bank, auto loan, credit card, and mortgage statements; gather account agreements and any correspondence that confirm account details, payment history, and current (and accurate) outstanding balances.
Other Information
For disputing inquiries or public records, like foreclosures, bankruptcies, and civil judgments, collect court documents, letters of deletion from creditors, and payment confirmations that substantiate your position. Note that you can also file a TransUnion credit score dispute should you believe that your credit score as calculated by TransUnion is erroneous.
How to Dispute Your TransUnion Report by Mail
You should keep records of every correspondence you have with TransUnion throughout the TransUnion credit report dispute process. Disputing the TransUnion credit report by mail affords you a clear paper trail. To do this, you'll need to write a brief dispute letter. This letter should include your personal information, a detailed description of each dispute, detailed reasons why the information is inaccurate along with copies of supporting documents, and a clear request that TransUnion correct the inaccuracies. Attach copies of supporting documents.
Where to send TransUnion dispute letter:
TransUnion LLC
Consumer Dispute Center
P.O. Box 2000
Chester, PA 19016
How to Dispute Your TransUnion Report by Phone
To file a dispute with TransUnion by phone, call their customer service department at 800-916-8800. Have your credit report and supporting documents with you for easy reference. Be prepared to provide specific details about the disputes. Remain calm and courteous and professional throughout the conversation. When the call is finished, document the time and date and length of the call, with whom you spoke, and the pertinent details of the call.
How to Dispute Your TransUnion Report Online
We do not recommend disputing your TransUnion credit report online as doing so subjects you to waiving your class action rights and agreeing to an arbitration clause should something go awry. So, while quicker, the online dispute process means you relinquish some rights that could be important in the future. To initiate a TransUnion online dispute, access the TransUnion dispute page on their website, create an account or log in, and follow the prompts to file your dispute.
What Will Happen After Filing a Dispute?
After you begin to dispute your credit report, TransUnion, TransUnion is required by law to investigate within 30 days. This law is outlined in the Fair Credit Reporting Act (the "FCRA") which governs the accuracy of consumers' credit reports. TransUnion should review the information you provided them, consult the creditor or account or source of the information you deem inaccurate, and either verify their report or verify your dispute.
What Steps Credit Bureaus Take to Correct Your Credit Report?
If TransUnion confirms that you are correct and their information is incorrect, they should correct or delete any errors. They must send you the results of the dispute in writing so you know your TransUnion dispute status. If you want to check dispute status, TransUnion customer service will be able to help you. You can also request that TransUnion send notices of correction to anyone who received your report in the last six months.
If Report is Not Corrected
If TransUnion does not correct the item that you are disputing or if you are otherwise dissatisfied with the outcome, you can contact them again and ask them to reinvestigate the dispute. You can supply more information and more supporting documentation. You can also contact the entity that supplied TransUnion with the information you deem inaccurate.
Depending on the urgency of your request and the scope of the error and TransUnion's cooperation, you can take legal action. An experienced consumer attorney will be better equipped to talk with TransUnion and if necessary, take steps to get TransUnion to act while seeking compensation for the damage the credit report inaccuracy has caused.
As always, keep records of every communication you have with TransUnion, the time and length and date of the communication and the details of things you discussed.
What If Your Credit Report Dispute Is Ignored by TransUnion?
If TransUnion does not respond, responds but unsatisfactorily, or responds and you disagree with the result, you can take additional steps.
Sue TransUnion if Errors Not Fixed
If TransUnion fails to correct valid disputes, you should consider hiring a credit report lawyer or engaging a consumer protection attorney to file a lawsuit. Sometimes litigating is the best way to get to a resolution.
Understanding how to dispute inaccuracies on your TransUnion credit report is crucial. So is vigilance. Keep records of all of your communications, remain professional and confident, and seek legal advice when it seems like legal action is inevitable. Your credit report is a huge key to your financial future. You work hard to maintain good credit and the companies that report on that should work hard and work justly also.
There are several ways to reach us: call (+1 877-615-1725), email (info@consumerattorneys.com), fill out the online intake form, or use the virtual chat option to speak with us today.
Frequently Asked Questions
How Do I Dispute My TransUnion Credit Report?

When you detect inaccuracies in your TransUnion credit report, you must dispute them. To do so, follow the steps outlined in this guide. You should request and review your TransUnion credit report regularly for personal information errors, incorrect account information, or inaccurate data of any kind. When you see an error, collect all the documents that prove your contention. This will include receipts, correspondence, account statements, and proof of both account and personal information. Then, contact the TransUnion dispute department by phone or mail to begin the dispute process. Provide specific details about the inaccuracies and attach supporting documents. TransUnion will investigate your dispute and inform you of the results. Be persistent and contact an attorney if necessary.

How To Request Credit Report from TransUnion?

To request your credit report from TransUnion, follow these steps: 1. Go to the official TransUnion website or call their toll-free number 1-800-916-8800. Under "Products" in the Main Menu, click "Free Annual Credit Report," verify your personal information, select how you want to receive your report, and follow steps to receive your free credit report. Note that you are entitled to a free credit report weekly.

What Information is Included in a TransUnion Credit Report?

A TransUnion credit report contains a person's entire credit history, including personal identification details like their name, address, Social Security number, and employment information. The TransUnion credit report identifies open and closed credit accounts like loans, credit cards, and mortgages, along with account balances, payment histories, and the length of credit history. The report will also include public records like bankruptcies, foreclosures, and repossessions. Additionally, it features credit inquiries from companies that have requested the report when the individual applied for credit. The report is necessary for determining a person's ability to take on more debt and overall financial health so the report must be error-free.

How Quickly is TransUnion Credit Report Updated?

TransUnion generally updates credit reports monthly. The suppliers of all your financial data give their information to TransUnion and then TransUnion adds the information to your credit report. The precise timing of these updates varies since lenders and creditors transmit this data at different times. Transactions which would result in changes to your credit report may not appear on your credit report immediately. You should allow at least 30 days for updates on account balances, payment histories and account balances to appear on your TransUnion credit report. You should request copies of and monitor your TransUnion credit report frequently, review the information, and dispute any inaccuracies.