Were Errors Found on Your Early Warning Services Report?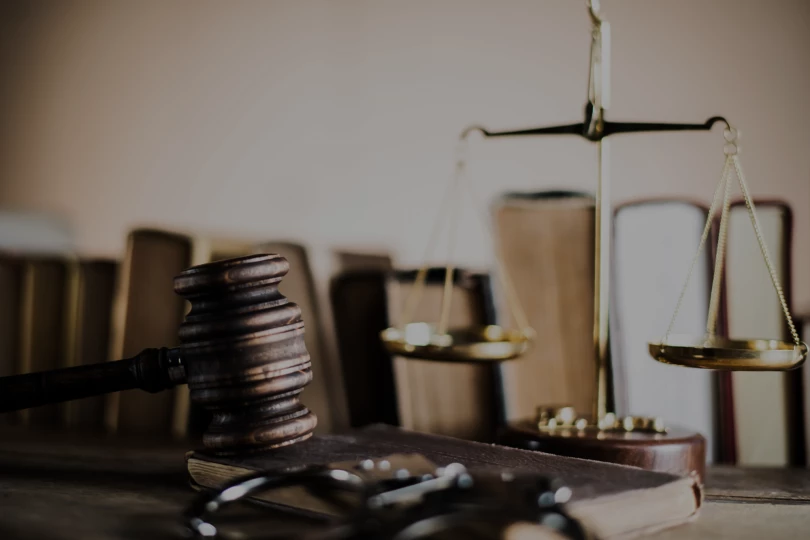 Has an error in a Early Warning Services report denied you a bank account or a check? Consumer Attorneys can help right them.
Fraud remains an increasingly huge problem in the United States and around the world. In fact, 47% of Americans experienced financial identity theft in 2020, according to Aite Group, a recognized authority in the payment-integrity market. This is why Early Warning Services, LLC, and other consumer reporting agencies exist.
Protect Your Consumer Rights with Our Law Firm

At our consumer rights law firm, we are dedicated to protecting the rights of individuals against unfair practices by debt collectors, credit reporting agencies, and other companies that may violate consumer protection laws. With over 10 years of experience and more than 10,000 satisfied clients, we have recovered over 250 million dollars in compensation for our clients. Our services are always free for clients, and we are committed to providing personalized, professional representation. If you have been the victim of deceptive or abusive practices, contact us today to schedule a consultation with one of our experienced attorneys.
A new Consumer Reports investigation found that more than one-third of the 6,000 participants in their Credit Checkup Project found mistakes on their reports, and many reported difficulties obtaining their free credit reports online.
Early Warning Services, LLC, provides fraud management and prevention services for financial organizations and other businesses across the US. Early Warning is owned by seven of the country's largest banks. Part of Early Warning's role is to provide information about consumers' banking transactions and banking histories.
When Bank Account Applications or Personal Checks are Denied
You may have applied for a new bank account or attempted to use a personal check at a retail store only to be denied. If Early Warning issued its concerns to the bank or merchant regarding your consumer report, you might have your own concerns – enter Consumer Attorneys.
When consumers' rights under the Fair Credit Reporting Act (FCRA) are violated, our attorneys step in to right the wrongs! You, like all American consumers, have your financial information stored in any number of databases. From those databases, financial reports are generated listing one's financial transactions and credit histories. The problem is consumer reports and credit reports can be riddled with errors.
If you question the accuracy of your Early Warning consumer report, you are entitled to request a free copy of your report. If you find errors and file a dispute with Early Warning, and they do not remedy those errors within 30 days, you have grounds for a lawsuit.
False and damaging information should be remedied or removed as quickly as possible – you could be denied a mortgage loan, a car loan, lines of credit, and face other challenges. As our client, be assured that Consumer Attorneys will pursue justice and maximized financial damages!
If your bank application or check was declined, the FCRA requires the financial institution or merchant to provide you with an adverse action notice that includes the name and contact information of the consumer reporting agency that provided the consumer report – in this case, Early Warning Services.
If you desire to contact Early Warning Services, LLC:
Address: 16552 North 90th Street – Scottsdale, Arizona 85260
Phone: 800-325-7775
Fax: 480-656-6850
Website: www.earlywarning.com
Let Justice Be Served – We're Your Legal Ally!
Consumer Attorneys serves consumers nationwide and represents them in state and federal courts. We will connect you with a consumer protection lawyer nearby who will assess your situation as part of a free case review. You can also take advantage of a free credit report analysis. Your situation's circumstances may entitle you to financial compensations.
As a leading national consumer protection law firm, Consumer Attorneys offers its clients more than 10 years of consumer protection expertise. Our lawyers' efforts have secured more than $100 million in monetary recoveries for our clients.
Also, as a Consumer Attorneys client, you will pay no out-of-pocket fees. Our legal teams receive a fee only if they win on their clients' behalf! We're ready to become your powerful advocate!
We'll Right the Wrong – Let's Talk!
Consumer Attorneys is here to help you with your next move!
Call +1 877-615-1725 for immediate assistance and a free case review.
Fill out our brief Contact Us form or initiate a LIVE CHAT – share your concerns.
Reach out to us at info@consumerattorneys.com with any questions, at any time.
Are you violated by creditors, debt collectors, or credit reporting agencies?
Call us, and we will restore your financial life back to normal.
Get in touch