Were You Denied Credit or a Bank Account?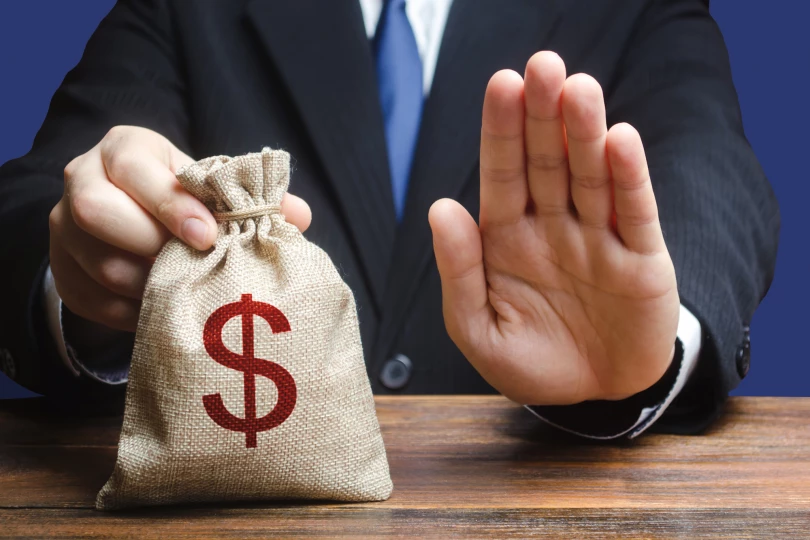 Errors in ChexSystems credit reports can be fixed. Consumer Attorneys can assist you if you need help.
You may not be familiar with ChexSystems, but if you own one or more bank accounts, ChexSystems is probably familiar with you! ChexSystems is a check verification service and consumer credit reporting agency. As a consumer reporting agency, however, ChexSystems reports only negative information (if any) about one's bank account activities.
If Customer A has made a number of banking errors in the past with no positive activities, ChexSystems has a record of that. If Customer B has made the same number and type of banking errors but also maintained a number of positive banking activities, they could still be listed with ChexSystems. In the end, both bank customers could be equally denied when applying for a new bank account or credit.
The term "guilty by association" applies here since many huge financial institutions have banned individuals from opening accounts or being granted credit due to being on the ChexSystems list – even if a good portion of those banking interactions and relationships were favorable.
To add to the angst, the criteria that banks have used to determine who should be reported to ChexSystems has been riddled with inconsistencies and disparities. Due to a broken system, the Greenlining Institute and the Federal Reserve Bank of San Francisco discussed the need on how to reduce banks' reliance on ChexSystems data when contemplating opening consumer accounts.
What Could Be on a ChexSystems Report?
ChexSystems covers the gamut with any negative activity, including:
Overdrafts
Bounced checks
Unpaid balances
Identity theft
Signs of fraud
Number of accounts applied for recently
Account closures
Being associated with ChexSystems isn't just about being denied a bank account; you could be denied credit, a car loan, a mortgage loan, and more. Has this happened to you? If so, give Consumer Attorneys a call! There could be errors on your ChexSystems report, such as bounced checks that were never bounced or account closures that never took place – the list goes on!
To dispute errors on a ChexSystems report, you can contact ChexSystems, Inc.:
Address: 7805 Hudson Road, #100 – Woodbury, Minnesota 55125
Phone: 800-428-9623
Fax: 602-659-2197
Website: www.chexsystems.com
Consumer Reporting Agencies Operate With a Broken Wheel
Unfortunately, consumer reporting agencies have garnered a negative reputation for mishandling consumers' disputes regarding remedying errors on their reports. Consumer reporting agencies have been sluggish with making the dispute process easier and more transparent since consumers are not their clients – banks and lending institutions are.
If you were recently denied a bank account or credit due to inaccurate information listed on a ChexSystems report, you should have been provided with a free copy of the ChexSystems report, ChexSystems' contact information to dispute errors, and a summary of your rights under the Fair Credit Reporting Act (FCRA).
Since consumers do not pay consumer reporting agencies, consumer disputes can be shoved under the rug or handled shabbily. When one's FCRA rights are being violated by ChexSystems, one has the right to sue.
According to the Consumer Financial Protection Bureau, discontent with credit/consumer reports regarding inaccurate information continues to dramatically rise. So, what does one do if damaging errors have embattled one's chances of opening a bank account or getting credit? Contact Consumer Attorneys!
Consumer Attorneys is Your Potent Legal Ally!
With forces against you, you want powerful legal allies who will work with you to ensure your rights are protected and promoted under the FCRA. After all, if your credit/consumer report includes damaging information that shouldn't be there, your credit score is taking a hit. Acting swiftly is extremely important!
Consumer Attorneys serves consumers nationwide and represents them in state and federal courts. We will connect you with a lawyer nearby who will assess your situation as part of a free case review. You can also take advantage of a free credit report analysis. Your situation's circumstances may entitle you to financial compensations.
As a leading national consumer protection law firm, Consumer Attorneys offers its clients more than 10 years of consumer protection expertise. Our lawyers' efforts have secured more than $100 million in monetary recoveries for our clients. If you tried to dispute a ChexSystems report and it was ignored or if the same errors remained, you want legal expertise on your side!
Also, as our client, you pay no out-of-pocket fees. Our legal teams receive a fee only if they win on their clients' behalf! Consumer Attorneys is ready to become your legal advocate and ally!
Expert Consumer Protection Lawyers: Advocating for Your Rights

With over a decade of experience, our team of consumer protection lawyers has successfully assisted thousands of clients, securing substantial financial compensation. We offer comprehensive services to individuals facing issues related to debt collectors, biographical data verification companies, credit reporting agencies, and associated errors. Our firm is dedicated to ensuring your rights are upheld and providing effective solutions. Don't hesitate to take action - contact us today for a free consultation and let us protect your consumer interests.
Do You Qualify for Compensation? – Let's Find Out!
It's time to act – contact Consumer Attorneys immediately regarding unremedied errors on your ChexSystems report!
Call +1 877-615-1725 for immediate assistance and a free case review.
Fill out our brief Contact Us form or initiate a LIVE CHAT – share your concerns.
Reach out to us at info@consumerattorneys.com with any questions at any time.
Are you violated by creditors, debt collectors, or credit reporting agencies?
Call us, and we will restore your financial life back to normal.
Get in touch