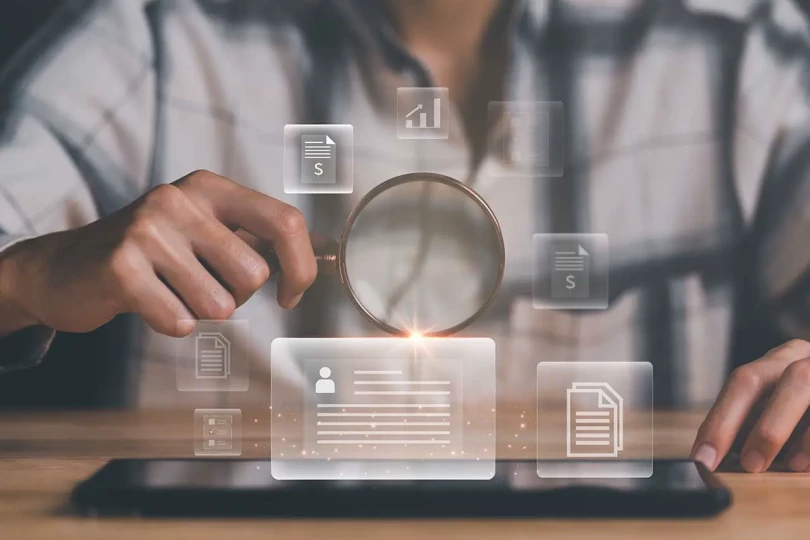 If You've Found an Inaccuracy in Your Equifax Credit Report, You Need to File a Dispute as Soon as Possible. If Equifax's Response is Inadequate, You Need Our Help!
An error in your Equifax credit report can have devastating consequences on your financial well-being. You should regularly review your credit report and when you find inaccuracies of any kind, file a dispute with Equifax. The law demands that they investigate and correct the error and if they don't, you have rights. Learn the dispute process, learn your rights, and learn how we can help you hold Equifax accountable.
A periodic review of your credit reports is an important part of maintaining your financial well-being. Your credit report is the document by which lenders, landlords, employers, and any other entity who needs to gauge your creditworthiness evaluates your credit history.
There are three major credit bureaus – Equifax, Experian, and TransUnion. All three of these credit report companies will send you one free credit report per week upon your request. Because mistakes can happen when a company scours, collects, and disseminates large quantities of data, it is important to review these reports periodically - before you apply for a loan, apartment, mortgage, or job – so you can correct any inaccuracies before those inaccuracies wreak havoc on your financial well-being.
This article identifies and describes the process for initiating an Equifax credit dispute. If you want to dispute an error on your Equifax credit report, know the dispute process is straightforward but will require you to be diligent and pay attention to details.
What Should You Look for on Equifax Credit Report?
Before initiating an Equifax dispute, you should request your credit report and once received, review it thoroughly. Look for discrepancies in personal details. These discrepancies will not be glaring. Most often, they are switched digits in a birthdate or SSN or a slight misspelling of your name or wrong dates identifying when you opened or closed an account.
Then, verify all information related to account statuses, payment histories, and debt amounts. Ensure that all accounts listed are indeed yours and that the information presented, such as account balances and credit limits, is current and correct.
Common Mistakes Found on an Equifax Credit Report
Common errors in an Equifax credit report include outdated personal information, mixed credit files, incorrect account details, and activity indicating fraud. Unknown charges or unknown accounts are signs of identity theft. Additionally, sometimes timely payments may be mistakenly reported as late, or the same debt may be listed on the report multiple times, or accounts that you have closed are still identified as open.
Documents You Need to Dispute Your Equifax Credit Report
Should you detect an error on your Equifax report, you will need to dispute that credit report with Equifax. An Equifax credit report dispute starts with collecting proof that the report is in fact wrong. Gathering the right documentation is the key to a successful Equifax credit report dispute.
Personal Information
Collect your government-issued identification, proof of address (a recent utility bill will do this), and an official Social Security card.
Account Information
For each account for which you detect an error or inaccuracy, compile account statements, payment confirmations, confirmations of closed accounts, and any additional relevant correspondence that clearly demonstrates the discrepancy in your Equifax credit report.
Other Information
Include any other additional evidence that proves your dispute. This could include court decrees or letters from creditors acknowledging an error. If you have gone paperless and most of your account information is online, then print screens from online accounts that proves the inaccuracy to be just that.
How to Dispute Your Equifax Report by Mail
To dispute credit report errors with Equifax by mail, you'll need to send Equifax an Equifax dispute letter. This letter should be short and simple and clearly identify each item in your report you believe is incorrect. You should briefly state the facts and explain why you are disputing the information. You should also request a deletion or correction. Send copies (not originals) of the documents supporting your position and keep copies of everything you send along with dates of when you sent it.
Equifax's mailing address for disputes is:
Equifax Information Services LLC
P.O. Box 740256
Atlanta, GA 30374-0256
How to Dispute Your Equifax Report by Phone
You can also dispute errors on your Equifax credit report by phone. Call the number listed on your credit report or (866) 349-5191 to initiate a dispute. Have your documentation ready for reference and be prepared to provide detailed explanations of the errors. Be patient and courteous and professional throughout the phone conversation.
How to Dispute Your Equifax Report Online
The fastest way to dispute an error on an Equifax credit report will likely be online. However, we advise consumers not to do this because by beginning your dispute online, you are consenting to an arbitration clause and class action waiver. This could be problematic in the future should serious issues arise. If you do elect to begin the dispute online, go to the Equifax dispute website, create an account, and follow the step-by-step process to submit your dispute. You'll be able to upload documents and track the status of your dispute through the platform.
What Will Happen After Filing a Dispute?
The Fair Credit Reporting Act (the "FCRA") is the law that governs inaccuracies in credit reports. The FCRA provides that after you file a dispute, Equifax must investigate your claim within 30 days (sometimes 45, depending on how you received your credit report). To investigate, Equifax will review your dispute and any documents you provide Equifax and check with the entity that gave them the account data. Equifax will then either agree with you that the error is in fact an error, or they will disagree. The FCRA mandates Equifax send you their findings and the reasons behind those findings in writing.
What Steps Credit Bureaus Take to Correct Your Credit Report?
If your dispute results in a change to your report, Equifax will notify you and send you a copy of your Equifax credit report. If the investigation does not resolve your dispute, you may ask that a statement of the dispute be included in your file and in future reports.
If Report is Not Corrected
Depending on the urgency of getting your credit report corrected, the nature of the error, and the egregiousness of Equifax's failure to correct the error, you could bypass resubmitting the dispute and contact an attorney. We discuss taking legal action in the next section.
If you believe Equifax handled your dispute incorrectly, you can resubmit the dispute with additional evidence or a clearer explanation. It may be possible that your initial letter or explanation of the dispute did not provide enough information for Equifax to adequately investigate and take corrective action.
You can also contact the entity that supplied Equifax with the inaccurate information. This is usually the lender or credit card company or whomever manages the credit account. You can ask them to investigate and correct the error. As always, maintain records of all communication with the furnisher.
What if Your Credit Report Dispute is Ignored by Equifax?
Equifax normally responds to disputes. However, if Equifax ignores your Equifax dispute letter or does not resolve the dispute to your satisfaction, you have several options.
Sue Equifax if Errors Not Fixed
If Equifax continues to ignore or mismanage your dispute, you have the option to take legal action. These errors have the potential to cause significant harm to your credit and financial well-being. An experienced credit report attorney will know how to sue Equifax so they treat your concerns with the level of attention they deserve.
An attorney will also preserve your rights, advocate for you, and know how to get you the compensation you deserve for Equifax's failure to correct the inaccuracies on your credit report. If you win, you may be entitled to recover statutory damages, actual damages, and punitive damages, including attorney's fees, in cases of willful non-compliance.
If you discover errors or inaccuracies on your report, follow the steps outlined in this guide to initiating an Equifax credit dispute to correct the information. It's important to act promptly and follow the correct procedures, ensuring you provide all necessary documentation to support your claim. Be thorough in your documentation and communication with Equifax. And don't hesitate to seek assistance from an experienced credit report lawyer if your dispute is not resolved to your satisfaction. Remember, your credit report has a significant impact on your financial opportunities, and you have the right to dispute and correct any inaccurate information.
We can hepl. There are several ways to reach us: call (+1 877-615-1725), email (info@consumerattorneys.com), fill out the online intake form, or use the virtual chat option to speak with us now.
With a nationwide practice, we're always right where you need us to be. Call now.
Frequently Asked Questions
How Do I Dispute My Equifax Credit Report?

To dispute inaccuracies on your Equifax credit report, follow the steps in the article. First, request your Equifax credit report on their website. Next, review the report for personal information errors, incorrect account information, or incomplete data. If you see an error, gather all the documents that support your position. This will likely include receipts, correspondence, account statements, and verifications of both account and personal information. Then, go to the Equifax website or contact their dispute department by phone or mail to start the dispute process. Provide specific details about the inaccuracies and attach supporting documents. Equifax will investigate your dispute and inform you of the results. Be persistent if necessary.

How To Request Credit Report from Equifax?

To request your credit report from Equifax, follow these steps: 1. Go to the official Equifax website or call their toll-free number; 2. Locate the "Get a Free Credit Report" section on their website and then click the "Get Started" button. 3. Provide the information they request and select the report you want. 4. Verify your identity. 5. You can choose to receive your credit report online, through the mail, or through their mobile app.

What Information is Included in an Equifax Credit Report?

An Equifax credit report is a detailed synopsis of a person's credit history and financial activity. It includes personal information like the person's name, address, birthdate, and Social Security number. Most of the report will be lists of current and closed credit accounts, credit card data, all loans, and mortgages. The lists contain details about balances, credit limits, payment history, and account statuses. The report also lists public records, such as bankruptcies and civil judgments. Additionally, the report identifies all inquiries made by potential lenders or creditors, and any collection accounts. The Equifax credit report will not contain your credit score but it does provide the data that contributes to calculating and eventually determines that score. Monitoring this report is crucial for managing your financial health.

How Quickly is Equifax Credit Report Updated?

Equifax normally updates credit reports monthly. A person's creditors and lenders provide their information to Equifax who then processes and incorporates the information into the person's credit report. The exact timing of updates varies as different lenders and creditors will have different reporting periods and billing cycles. As a result, transactions which would result in changes to your credit report may not appear on that credit report immediately. You should allow at least 30 days for updates on account balances, payment histories and account balances to appear on your Equifax credit report. You should request copies of and monitor your Equifax credit report with some frequency to ensure information is updated in a timely and accurate fashion.