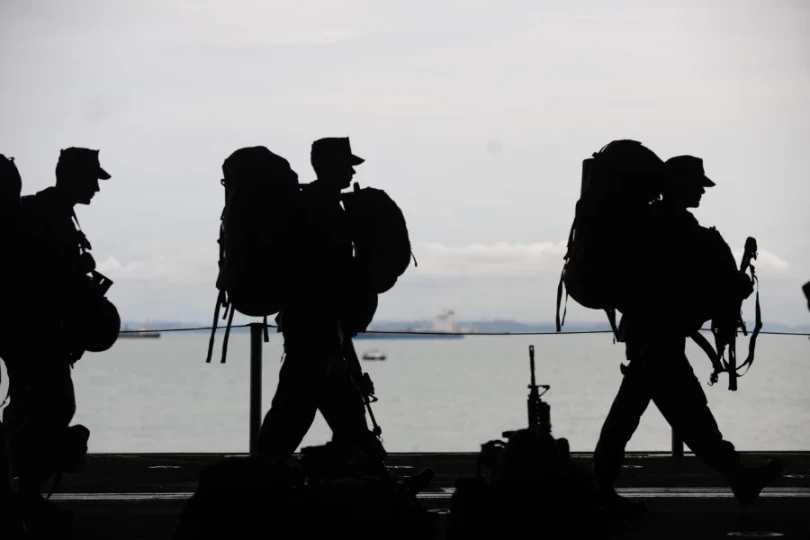 Service members are targets of scammers as well
US military service members are targeted by scams specifically going for them
It's easy to think that only everyday people in society are typical targets and victims of scams and fraudulent schemes. On the contrary, America's service members are very much potential victims of the malicious ploys. These scammers utilize the most subtle means to go after military personnels' paychecks and benefits.
Let's examine some instances of these fraudulent activities.
Navigating Legal Waters: The Critical Role of an Attorney

When you're faced with legal hurdles, an experienced attorney can be the guiding beacon to help you overcome them. Our firm's attorneys are seasoned professionals equipped with the necessary knowledge and skills to effectively represent your interests and deliver the best possible outcome. Whether it's a complex litigation case, a commercial dispute, or issues with consumer rights, we're ready to assist. Don't face these legal challenges alone; contact us today and let us help you navigate the legal waters with confidence and assurance.
Instances of scams targeting military members
The Federal Trade Commission (FTC) has revealed that not all schools and websites eager to enroll students do so with bonafide intentions. They exposed the University of Phoenix for targeting and luring service members, both active and veterans, using false profits. The school ended up paying almost $200 million in both cash and canceled debts.
Some bogus websites, such as Army.com and NavyEnlist.com, were used by Career Education Corporation agents to enroll multiple students. In a case by the FTC, the institution was mandated to return $30 million to students.
There's also the case of sextortion, in which military personnel is seduced into sexual activities online. However, the activities are secretly recorded and later used to extort funds or other favors. Such sexual extortion typically works because:
The service members are financially stable
Military personnel are held to a higher standard of conduct
They are typically away from home and places of comfort and are potential victims of such traps
Lately, Congress clamped down on a loophole that spurred schools to prey on veterans. Such institutions must deal with enforcement actions. Worse yet, they stand the chance of losing their eligibility for GI and Title IV funds.
Additionally, there has been an unprecedented climb in the number of identity theft cases and fraud in the military. Military members have had their details used by criminals to obtain government benefits. Statistically, military consumers lost more to fraud than the rest of the public in 2020.
What must be done
Scammers are relentless in the pursuit of their selfish ends. Thus, they are willing to prey on service members in every area possible, including the education marketplace. Here are some steps to stop them.
Report to the relevant authorities if you find out that any institution is taking undue advantage of military personnel
Service members should take adequate steps to protect their credit and image since they hold sensitive positions
Military personnel should discuss with resource persons to find out what steps to take if a scam is targeted at them
Educational institutions that prey on military personnel can get in the good books of the law by applying for loan forgiveness via the Education Department's Borrower Defense to Repayment procedures
Since no one is safe from the ill intentions of scammers and fraudsters, we must stay vigilant. Perpetrators are always on the watch to take advantage of unsuspecting persons. If you happen to experience or witness such an issue, we can help out. Contact us.