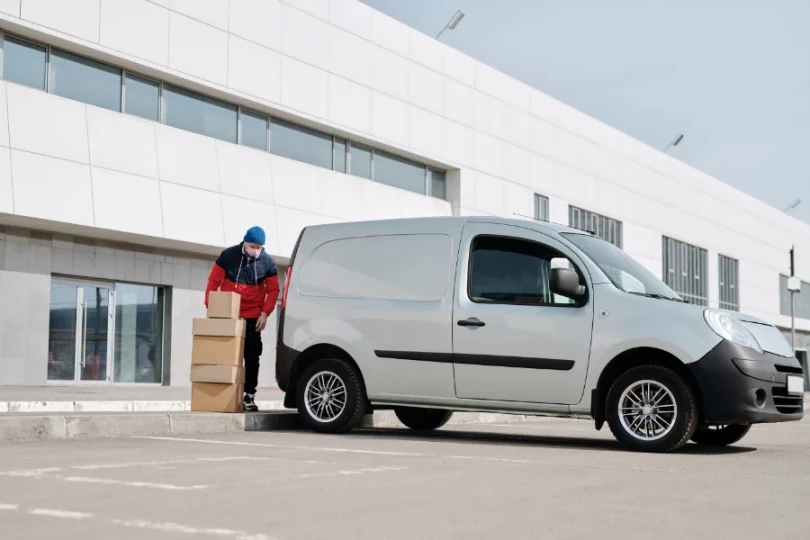 A background check by Postmates focuses on two elements
Postmates is interested in two parts of a background check.
Do you want to make the most of the gig economy and earn some income delivering food, groceries, alcohol, and even electronics? Then, becoming a Postmates driver might be a good option for you.
However, keep in mind that to become a Postmates driver, the company will conduct a background check. This helps them determine if you are suitable for the role. The company prioritizes safety, reliability, and trustworthiness. The background check is also important because you'll constantly interact with their customers, and therefore, are the face of the company.
Another reason why a background check matters is that as a driver, you get a prepaid Postmates card that you'll use to order items. They need to know you won't misuse it.
Thus, they must make sure your record does not feature any disqualifying elements.
Navigating the First Advantage Background Check Process

When facing a first advantage background check, it's essential to be prepared and understand the various aspects it may cover. This comprehensive screening process typically includes criminal history, driving records, and employment verification to ensure an applicant meets the requirements for a particular job or position. If you have concerns about your First Advantage background check or need assistance with any related issues, don't hesitate to contact our legal team, who are ready to help you navigate and resolve any problems you may encounter.
Components of a Postmates background check
During your application process, you must give Postmates your consent to run a background check. This is in keeping with the Fair Credit Reporting Act, which protects consumer information. Additionally, you have to provide basic information, such as your full name, Social Security number, driver's license, etc.
A background check by Postmates looks for your criminal record and your driving record.
1. Criminal record
Postmates inquires into its applicants' criminal history and checks both county-level and national databases. They check to see if you've committed any of the following offenses:
Violent crimes
Driving under the influence
Felonies
Theft
Property damage
Sexual offenses
2. Driving record
If, as a driver, you sign up to use a car or a motorcycle, then the company consults the relevant Department of Motor Vehicles and checks your driving record. This will give Postmates insight into your driving history as it reveals information such as:
The current status of your driver's license, whether it's valid, suspended, or revoked
Traffic law violations, as well as fines and convictions
Any traffic accidents
Records of driving under the influence
Driving record points
Excessive moving violations
Hit-and-runs
Crimes involving a motor vehicle
If any of these unpleasant occurrences appear on your records, Postmates might not permit you to work as a driver. Note the fact that the initial background check isn't the last. If you pass the first check but happen to have your record stained later, the company might revoke your ability to make deliveries.
We understand that errors in your background check could rob you of the opportunity to make deliveries for the company. That would be sad because you'd end up missing out on a thriving source of income because of an act you didn't commit.
If this is ever the case, then contact us. Dealing with background check errors is our specialty.