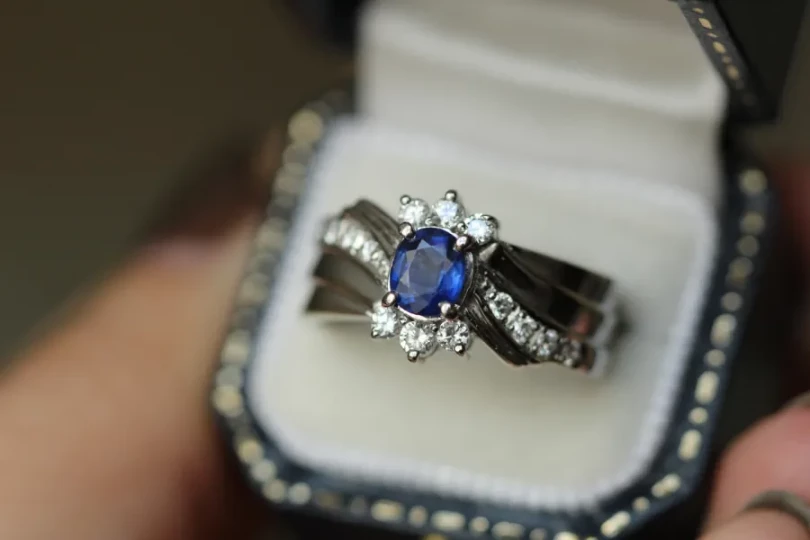 Thanks to Consumer Attorneys, a client was able to recover from multiple credit report errors.
Discover how one of Consumer Attorney's clients was able to overcome several credit report errors with their help.
Popping the question, buying a home, and starting a family are all milestones a young man excitedly plans as he builds a life with the one he loves. But for Consumer Attorneys, LLC, client Adnan P., those plans are on indefinite hold because of an obvious mistake and blatant refusal to address it.
Experian Credit Report Dispute: What You Need to Know

If you have found errors on your credit report from Experian, you have the right to dispute them. An Experian dispute credit report can help you correct inaccuracies and improve your credit score. It's important to act quickly when you find an error on your report, as it can take time to resolve. Our legal team specializes in credit report disputes and can help guide you through the process. Contact us today to learn more about how we can help with your credit report dispute.
On June 5, 2015, Adnan rented a truck from his local auto rental agency to help him move and returned it the next day, paying the $146.26 fee with a credit card. Seven weeks later, a charge was posted to his account for $14,626.26 – 100 times the agreed-upon fee. Clearly a clerical error, the amount shocked Adnan, who initially assumed the notice was a scam. But armed with a receipt proving he had paid the correct amount, he felt confident that all would be resolved quickly. That would not be the case, unfortunately.
"I tried to dispute it multiple times, but nothing worked," he said. "I felt like I was chasing my tail for months. I even called on my mother for help, thinking that maybe the credit card company's customer service reps would take her more seriously because she was older. Still, nothing."
During this time, the creditor repeatedly insisted the charge was valid and demanded that Adnan make substantial monthly payments. Responding to a complaint lodged with the Better Business Bureau, company representatives went so far as to claim Adnan failed to return the truck despite having a copy of the receipt verifying the truck's return. But the worst was yet to come. In 2019, Adnan learned his account had been charged off and reported to the three leading consumer reporting agencies.
Simply put, a charge-off means a creditor has written an account off as a loss. The account is closed and no further money is collected from the debtee. While that may sound like a fair conclusion, it's often just the beginning of a far more financially debilitating situation for a consumer – one that can have an enduring negative impact on their credit scores and quality of life, particularly for someone like Adnan, who is in his twenties and just beginning to learn the financial realities of adulthood.
"It damaged my credit to the point that I couldn't buy a cell phone at the store unless I paid cash," he said, noting that his credit score tanked to 500 and reports showed a debt ratio of 10,000 times the recommendation. "I certainly couldn't buy a house or even a car. Because of that, I've put off proposing to my girlfriend. I didn't want to pull her into my financial mess. No matter how much you love someone and want to start a life with them, you don't want to worry about ending up homeless or not having enough food in the refrigerator. I won't risk putting her in that place.
"I'm from Bosnia," he continued. "It's different in every country, but here in America, credit is everything. Without good credit, you cannot take your life to the next step. You're going nowhere."
Having exhausted all his efforts, Adnan reached out to Consumer Attorneys, LLC, where founder Daniel Cohen and his team immediately began firing off letters to the credit card company and consumer reporting agencies, giving each an opportunity to address the issue. When that effort proved fruitless, the firm filed suit for violations of the Fair Credit Reporting Act, a federal law that regulates the way credit reporting agencies can collect, access, use, and share data they collect in consumer reports to ensure accuracy, fairness, and privacy. The suit pointed to failures on the creditors and agencies' parts to maintain accurate records and conduct timely and reasonable investigations of Adnan's disputes.
Ultimately, the parties agreed to a settlement that awarded Adnan a significant sum of money and, more importantly, cleared the mistakes from his reports, affording him the opportunity to rebuild his creditworthiness and finally look forward to the opportunities he deserves.
"I feel like I lost a lot of time in life," said Adnan, whose credit scores with each agency have shot back up to the 700s. "I can finally buy a car now, but I should have been able to experience that much earlier. And the biggest heartbreak is that my girlfriend and I could have already enjoyed getting married and starting our lives together. Working with Consumer Attorneys has been a life-changing experience. I didn't think I would ever get out of that financial hole."
Thanks to Consumer Attorneys, "I'll propose soon. Things are looking good."
Expert Consumer Protection Attorney: Resolve Your Issues Today

Our legal firm specializes in providing consumer protection attorney services to clients dealing with debt collectors, background check companies, and credit reporting agencies. With a decade of experience under our belt, we have proudly served over 10,000 satisfied clients and secured more than 250 million dollars in compensation. What sets us apart is that we offer our services free of charge, ensuring you receive the support you need without financial strain. If you're facing this kind of challenge, take action now and contact our expert consumer protection attorney for the help you deserve.