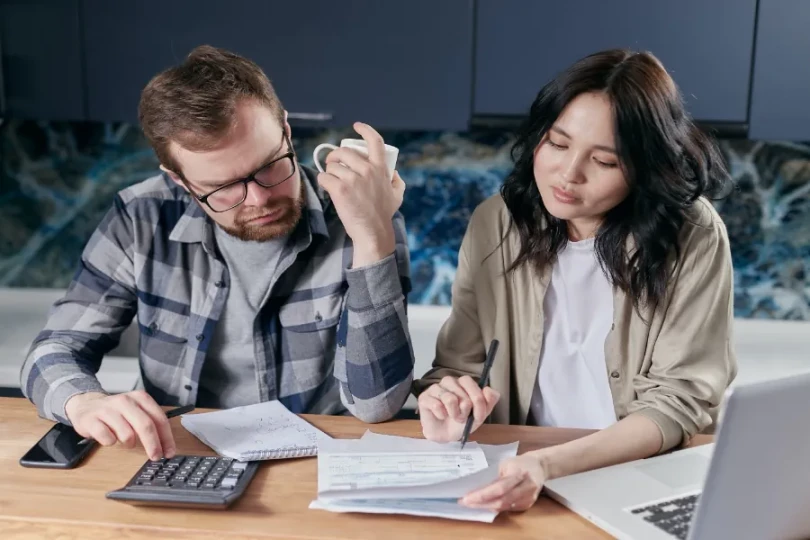 Several factors are different between how each score is calculated.
See why your FICO® score and your regular score can be different.
Many people believe that there's only one, singular type of credit score. However, contrary to this popular misconception, credit scores can be divided into two broad categories: FICO® scores and VantageScores.
FICO is the more popular choice with lenders who need to decide whether they want to lend you money. Originally the Fair Isaac Corporation, FICO began as a data analytics company in California. Soon, the company's credit assessment, the FICO score, became a widely used and acclaimed, reliable measure of consumer credit risk as a fixture of consumer lending in the U.S.
So the question stands: Why are people noticing that their FICO scores are sometimes lower than their non-FICO credit scores? From a technical standpoint, there might be a few reasons for it.
Let's have a look.
5 reasons your FICO score may be lower than your credit score
FICO scores range from 300 to 850, while the industry-specified standards can range anywhere from 250 to 900.
VantageScore uses three different credit bureaus — Experian, Equifax, and TransUnion — to compete against FICO, and each bureau uses different algorithms than the ones FICO uses.
Lenders might not use the latest versions of credit scores and could still be assessing your creditworthiness through different credit scoring modules like FICO Models 2, 4, or 5.
The credit score you usually get access to is considered an education score and may not reflect your exact credit figure. It may be a close match to give you a solid, generalized sense of the state of your credit, but it's not necessarily completely accurate.
Credit reporting errors can poke your credit full of red flags, leading to a lowered FICO score, increased interest payments, or simply an inability to acquire capital at all.
In conclusion
Consumers need to check their credit reports, scores, and history from time to time — ideally, several times per year. If you notice something amiss, notify the credit reporting agencies as soon as possible. With help from our attorneys at Consumer Attorneys, you may be able to fix errors in your credit reports promptly and potentially even obtain compensation for damages such mistakes can cause.