Have you been denied housing? You have grounds for filing a claim!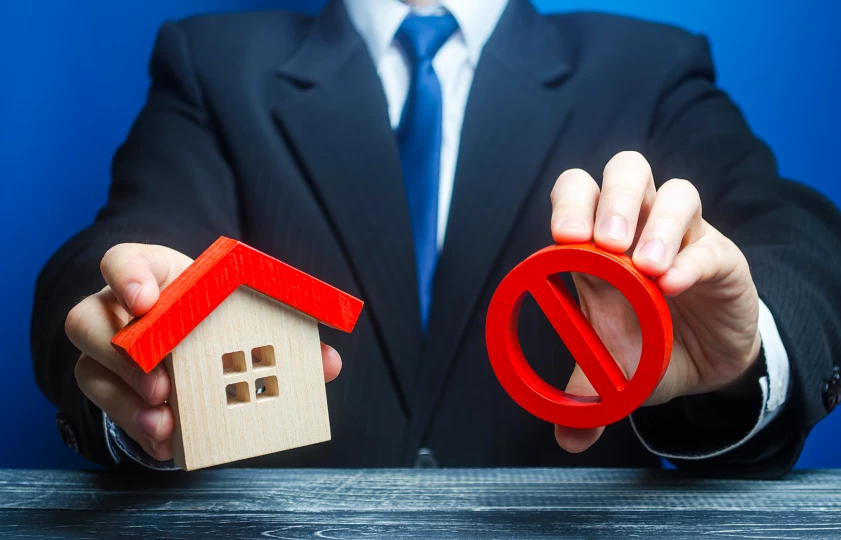 Consumer Attorneys can help you if you've been denied housing due to an error in a TurboTenant background check.
Thank you for spending a moment with Consumer Attorneys! We know the frustration and anxiety that come with being denied housing, especially if the denial was due to errors on a tenant screening report.
TurboTenant is one of a variety of tenant screening services used by landlords to help sort through the applicants who wish to rent their properties. This service helps maintain peace and safety in the neighborhood, as well as ensures that approved tenants have a history of making timely rent payments.
However, there is another side of the tenant screening coin that involves errors on these types of reports, as well as violations of the Fair Credit Reporting Act (FCRA) that often occur when potential tenants are denied a rental property.
Navigating the First Advantage Credit Cases Lawsuit: Essential Information

The first advantage credit cases lawsuit involves allegations against the background check company for inaccurately reporting credit information, which may have negatively impacted job seekers during the hiring process. If you believe that you have been a victim of the First Advantage credit cases lawsuit, it's essential to be aware of your rights and the potential compensation you may be entitled to receive. Don't hesitate to contact our experienced legal team, who will guide you through the process and help you resolve any issues related to the lawsuit.
Know your rights!
The report that TurboTenant generates can include a plethora of screened information regarding an applicant's financial and behavioral history. That information can include credit scores, collections activities, employment histories, criminal records, past evictions, driving records, and more.
TurboTenant's background reports are provided through TransUnion's rental screening solutions. If your application to rent a property was denied or delayed due to your TurboTenant background check, be sure you are aware of your rights:
The landlord or property manager must inform you of the denial based on the report provided by TransUnion.
You must be given a copy of the TransUnion report, either from the landlord, property manager, or TransUnion, per your request to receive one.
The landlord or property manager must give you the address and contact information for TransUnion Rental Screening Solutions if you choose to file a dispute.
You have the right to dispute any error on your report.
The landlord or property manager must give you a summary of your protected rights under the Fair Credit Reporting Act (FCRA).
You have the right to sue if the FCRA was violated and/or errors on the TurboTenant screening report caused you to be denied housing.
Do I have a legitimate case to sue?
Many tenant applicants have walked away from being illegally denied housing with their tails dragging behind them, thinking they had no recourse. The good news is that the FCRA is on your side, and so is Consumer Attorneys!
Are you aware that you may qualify for financial compensation if you've been denied housing due to errors on your credit or screening reports? Also, you could receive damages if TransUnion and/or TurboTenant acted negligently. For instance, you may be able to sue in federal court if:
A tenant screening was done without your permission
A screening was used against you, and you were not properly notified
Any errors on the TurboTenant report caused a denial of your rental application
The leasing terms and/or the deposit amount for a rental property were modified due to errors on the TurboTenant report
If you have submitted a proper dispute with TurboTenant and/or TransUnion, know that they have a 30-day window to resolve your issues. If your report errors are not removed within that time period or your dispute is ignored, contact Consumer Attorneys at +1 877-615-1725. We're here to listen and advise you on your next step forward.
Are errors on screening reports common?
You may be shocked to learn that tenant screening errors are very common, and so are mistakes on credit reports. Technology allows for mistakes to be reduced, but human error will always remain an issue that contributes to people being denied for a rental home, apartment, or condominium.
Something as simple as entering data into a computer system can turn the tables. For example, people with similar or identical names often have their files mixed with another individual who, unknowingly, has their file embedded with damaging information that doesn't even pertain to them.
At Consumer Attorneys, we'll connect you with a seasoned lawyer who will assess your situation as part of a free case review. You can also take advantage of a free credit report analysis. As mentioned, your circumstances may entitle you to financial compensation.
Also, you can take a deep sigh of relief since you will pay no out-of-pocket fees. Keep your money in your pocket, since our tenant screening lawyers only receive a fee if they win on your behalf! Consumer Attorneys is ready to serve as your aggressive legal advocate.
Consumer Finance Lawyer: Your Trusted Financial Advocate

When it comes to consumer finance, having a dedicated lawyer by your side is essential. Our experienced team specializes in helping individuals navigate financial matters. From loans to credit cards, mortgages to debt collection, our consumer finance lawyers provide expert guidance to protect your rights. With in-depth knowledge of consumer finance laws, we ensure fair treatment in all transactions. Contact our lawyer today for trusted counsel and peace of mind.
Let's move in on those who kept you out. Contact us!
If your tenant screening report includes damaging errors or your errors have not been remedied after a proper dispute, call Consumer Attorneys immediately! You can connect with our legal experts in various ways:
Call +1 877-615-1725 for immediate assistance and a free case review.
Fill out our brief Contact Us form or initiate a live chat to share your concerns.
Reach out to us at info@consumerattorneys.com with any questions.
Are you violated by creditors, debt collectors, or credit reporting agencies?
Call us, and we will restore your financial life back to normal.
Get in touch