Were you denied housing? Were your rights violated? You could sue!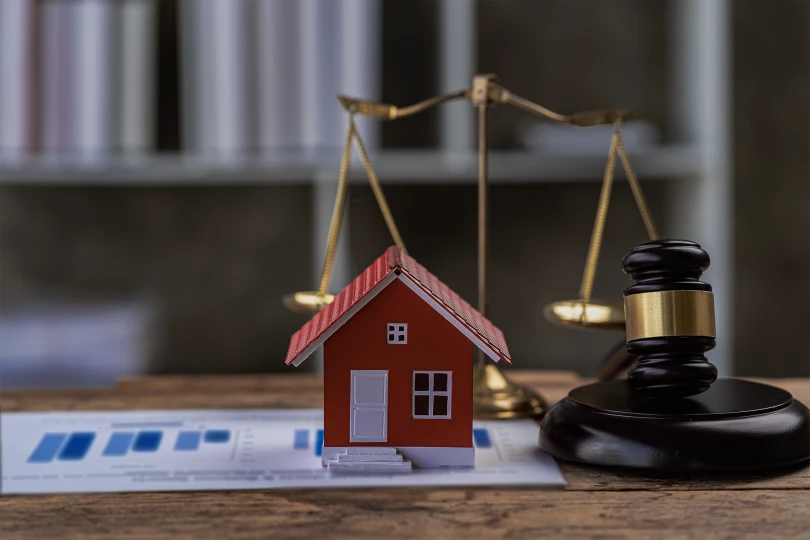 Consumer Attorneys can help you fix any wrongs that an error in a TURSS background check caused.
Welcome to Consumer Attorneys! If you were denied housing, the reasons for that denial may entitle you to sue one or more parties who contributed to that decision. Let's begin with the basics: Landlords have access to tenant reports that are generated by SmartMove, a tenant screening product provided by TransUnion Rental Screening Services (TURSS). TURSS provides a host of detailed information to landlords about potential tenants' backgrounds, giving landlords an opportunity to select the best candidates.
TURSS is not the only management solutions entity that gathers information from TransUnion for background histories. Other property management solutions include Apartments.com Tenant Screening, RentSpree Tenant Screening, Tenantcloud Tenant Screening, and RentGrow Tenant Screening.
However, one or many errors can be found on any historical record. Credit card companies, lending institutions, health organizations, and credit reporting agencies are not immune to making mistakes when analyzing consumers' backgrounds, and neither is TURSS. Frequently, errors run rampant and consumers remain unaware until their credit scores plummet or they are denied housing. Could this have happened to you?
Can I Sue Experian: What You Need to Know

If you are wondering whether can i sue Experian or not. The answer is yes, under certain circumstances. Experian, like other credit reporting agencies, can be held accountable for inaccurate or incomplete credit reports that result in financial harm. However, it is important to have a strong case and follow the proper legal procedures. If you believe you have a case against Experian, contact our legal team for assistance and guidance on how to proceed. We are here to help you fight for your rights and get the justice you deserve.
TURSS gets in hot water
TURSS has had issues with report and screening inaccuracies including bogus criminal histories, evictions that never occurred, and report information mixed with others who similar names. When this happens, responsible tenant applicants may wrongly be denied housing. When this happens, lawsuits follow.
One case included a plaintiff who was denied an apartment and a return of her application fee. The background report generated by TURSS for her landlord was riddled with two major inaccuracies. It mixed a file belonging to a person of similar name with the plaintiff's and falsely stated the Plaintiff was a convicted felon. The case settled.
You were denied housing. You may have a legal case!
It's not just inaccurate TURSS information that may have kept you from moving into that home, apartment, or condominium. It could also have been false information gleaned from your TransUnion credit report that its Rental Screening Services used. Make no mistake, credit reports are notorious for containing false information that lowers credit scores. When credit scores are unjustifiably lowered, potential tenants are victimized once again by being denied housing.
Your housing denial may have resulted from these issues.If so, you need to contact Consumer Attorneys immediately! If negative information on your tenant report is the reason you were not approved as a renter, the landlord or property manager must follow Fair Credit Reporting Act (FCRA) guidelines by:
Informing you of the denial and the reason why
Providing you with full contact information of the reporting agency that supplied the rental application screening
Note: If TransUnion Rental Screening Solution ran your tenant report, "TURSS" or "TRSSI" would likely appear on the report.
The FCRA protects you
The Fair Credit Reporting Act was enacted to protect consumers. Through the act, you have the right to view a free copy of your tenant screening report, and dispute any inaccuracies. The FCRA limits negative information that may be included on a tenant screening file. Information that should not appear on the report would include civil suits, judgments, arrest records, paid tax liens, collection accounts after 7 years, or bankruptcies after 10 years.
If information of this type is included in a screening report from TransUnion SmartMove, the FCRA has been violated and you need to contact Consumer Attorneys right away! Errors of this type, or others, could entitle you to financial compensation if you were denied housing due to violations of the Fair Credit Reporting Act.
Contacting/Suing TURSS
You may be able to sue TransUnion/SmartMove in federal court if:
You properly disputed your TURSS report and it was ignored
The error(s) on the report were not remedied within 30 days
Your financial obligations under your lease were changed due to inaccurate information on your TURSS report
At Consumer Attorneys, we will connect you with skilled lawyers who will assess your situation as part of a free case review. You can also take advantage of a free credit report analysis. Your circumstances may entitle you to financial compensation.
Also, you can breathe easy knowing you will pay no out-of-pocket fees. Our tenant screening lawyers only receive a fee if they win on your behalf! Consumer Attorneys is ready to serve as your powerful legal advocate.
Contact SmartMove by TransUnion regarding errors:
Address: 6430 South Fidders Green Circle, Suite 500, Greenwood Village, Colorado 80111
Phone: (888)387-1750
Website: www.mysmartmove.com
Email: TURSSDispute@transunion.com
Contact our legal team now!
If your tenant screening report includes damaging errors or if your errors have not been rectified after a proper dispute, call Consumer Attorneys today! You can connect with our legal team in various ways:
Call +1 877-615-1725 for immediate assistance and a free case review.
Fill out our brief Contact Us form or initiate a live chat to share your concerns.
Reach out to us at info@consumerattorneys.com with any questions.
Are you violated by creditors, debt collectors, or credit reporting agencies?
Call us, and we will restore your financial life back to normal.
Get in touch