You Didn't Get Hired - Did IntelliCorp Sabotage Your Chances?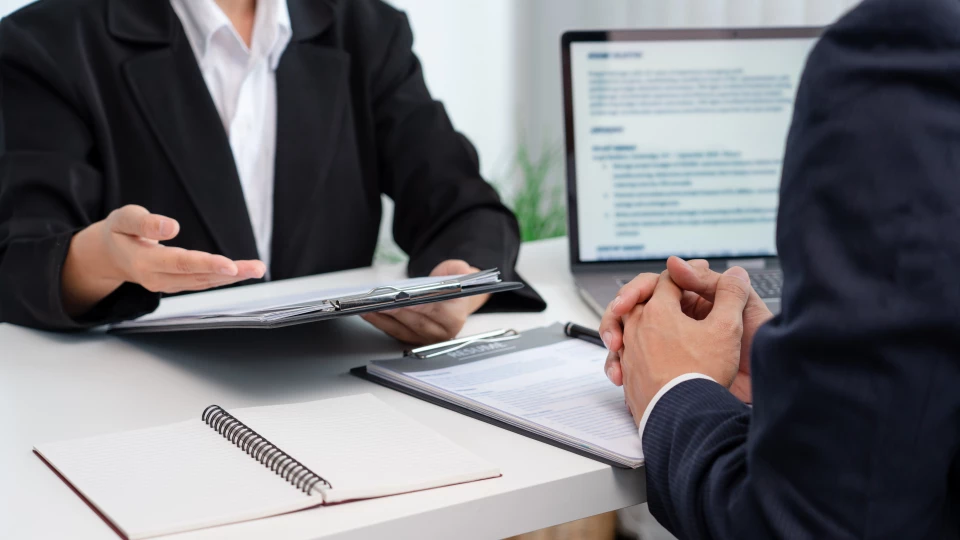 Contact Consumer Attorneys for help regarding the effects of a background check error by IntelliCorp.
You knew you are well qualified. You felt incredibly good about the chances of securing that job position, but the position went to someone else. You're left wondering, "What went wrong?" Welcome to Consumer Attorneys!
Our mission is to protect consumers from background check companies whose screening and background reports contain erroneous information. The obvious fallout from false information on a background report is that a highly skilled person could be unfairly overlooked and rejected for employment or a job promotion.
IntelliCorp is one of many background check and screening agencies that assist businesses and nonprofits with hiring quality talent. IntelliCorp often relies on multiple sources to glean relevant information employers want to know, including traffic records, criminal records, employment, education, credit history, and other inside information. The problem is the information IntelliCorp provides to employers has been known to be inaccurate, which has generated lawsuits.
If you need contact information for IntelliCorp – ADDRESS: 3000 Auburn Drive/Suite 410/Beachwood, OH 44122 ~ PHONE: 866.202.1436 or 888.946.8355 ~ WEBSITE: www.intellicorp.net
Do You Qualify for a Lawsuit Against IntelliCorp?
If your IntelliCorp background check report had errors that negatively affected your employment, Consumer Attorneys can help you recover financial compensation. You have rights under the Fair Credit Reporting Act (FCRA)!
The FCRA outlines strict mandates for employers and background check companies on how they gain consent for background checks, how they conduct background checks, and what they are permitted to do with the information they uncover.
Are you aware you have background check disclosure and consent rights? Let's break this down to see if your rights have been violated.
An employer does not have the legal right to obtain a background check without your written consent.
An employer must inform you if he or she will use background check information against you.
An employer must give a job candidate the name and contact information for IntelliCorp if it was used to secure background check information.
IntelliCorp is not allowed to provide background check information to an employer until the employer certifies he or she has disclosed to the job candidate that the employer may obtain a background check.
The FCRA sets parameters regarding the negative information a background check report can contain. Be aware that this type of report cannot include records regarding civil suits, judgments, arrests, paid tax liens, collections, and other negative information after seven years or bankruptcies after 10 years. Criminal convictions, however, can be included.
If you suspect the errors on your background check report hurt your chances of securing a job position or promotion, you can dispute the report and IntelliCorp must investigate and remedy any errors within 30 days.
If You Want Full Justice, You Need a Strong Legal Ally
A dispute with IntelliCorp, however, does not bring a job opportunity or promotion back. If you feel you were victimized due to an inaccurate/false background check report, you may be able to sue in federal court and receive not only actual damages but punitive damages, plus attorney's fees and costs.
A number of federal civil FCRA lawsuits have been filed against IntelliCorp. Interestingly, many of these lawsuits claimed IntelliCorp did not perform reasonable care to substantiate criminal background information!
Consumer Attorneys serves clients nationwide who are represented in state and federal courts. We'll connect you with one of our seasoned background check report lawyers who will assess your situation as part of a free case review. You can also take advantage of a free credit report analysis. We will advise you of your next step forward.
You Pay No Upfront Expenses!
Think you can't afford an attorney? Think again. If your claim against IntelliCorp is accepted, you would pay no out-of-pocket fees. Your legal team will receive a fee only if they win on your behalf. You have nothing to lose and, perhaps, much to gain!
If It's Time to Sue IntelliCorp, It's Time to Contact Us!
If IntelliCorp is responsible for damaging errors on your background check report or if your errors have not been rectified after a proper dispute with them, contact Consumer Attorneys immediately! You can connect with our legal team in various ways:
Call +1 877-615-1725 for immediate assistance and a free case review
Fill out our brief Contact Us form or initiate a LIVE CHAT – share your concerns.
Reach out to us at info@consumerattorneys.com with any questions at any time.
Are you violated by creditors, debt collectors, or credit reporting agencies?
Call us, and we will restore your financial life back to normal.
Get in touch