In the file Certegy Check Services, Inc errors. Can I sue for damages?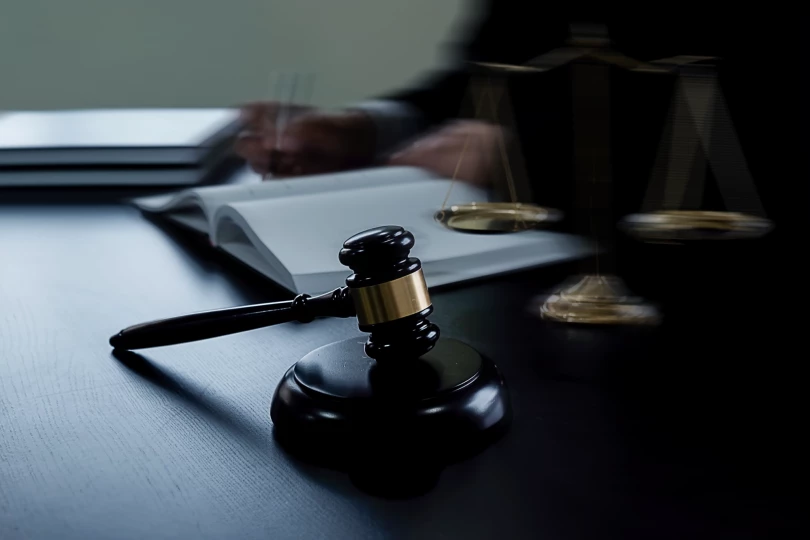 When a consumer has been wronged by a business, it's only right to fix it. This holds true for Certegy Check Services, Inc., which may have contributed to denying a legitimate check you attempted to cash. Certegy is a check risk management service responsible for alerting businesses that a given check may be suspicious. When Certegy determines a suspicious check based on its risk analytics models, it provides the merchant (its client) with one of several scenarios.
Consumer Debt Lawyer: Get Relief From Your Debts Today
If you are struggling with consumer debt and don't know where to go, our experienced team of consumer debt lawyers is here to help. With over 10 years of experience and more than 10,000 satisfied clients, we have recovered over 250 million dollars in compensation for our clients. Our services are completely free for our clients, and we are dedicated to helping people with any issues related to debt collectors, credit reporting agencies, and background check data errors. Whether you are dealing with harassing calls and letters or trying to repair your credit, our team has the expertise to guide you through the process. Contact us today to learn more about how we can help you get back on track financially.
Certegy Check Services utilizes three categories of decline codes when a check is deemed questionable by the Certegy system. Perhaps you attempted to cash a check at Walmart, Costco, Target, Kroger, or another store only to have the store decline your check. You knew the integrity of your check(s) was rock solid, so what could have gone wrong? The answer begins with Certegy's three decline codes:
1. Negative Information on File – This often means one or more previous checks with the same routing number and account number had been deemed questionable by Certegy.
2. High-Risk Transaction – If fraud trends are relevant to a particular merchant or area, it would raise a red flag with Certegy's system. Also, the dollar amount on the check may have prompted Certegy to alert the business that the check should be viewed as suspicious.
3. Validity and Edit Errors – Insufficient information regarding a check would lead to a check being regarded as contestable by Certegy.
Any one of these three decline codes by Certegy provides the check owner with very limited insight as to why the check was questioned and refused by the retailer. Note that Certegy does not have the legal authority to tell a merchant it must deny or approve a check-cashing transaction, according to Certegy's mandated compliance with the Fair Credit Reporting Act (FCRA).
In the end, regardless of the Certegy code alert, the merchant has the final say whether or not to cash a customer's check.
Understanding the Importance of Doordash Background Checks for Your Safety and Security
Doordash background checks are an essential part of the onboarding process for any potential new hire. The checks are conducted to ensure that Doordash maintains the highest level of safety and security for its customers and drivers. The background checks cover a range of areas, including criminal history, driving record, and employment verification. It is important to note that passing the Doordash background check is a requirement for anyone looking to become a driver. If you have any questions or concerns regarding the Doordash background check, please don't hesitate to contact our legal team for assistance.
So, What in the World Might Be Going On?
As mentioned, Certegy cannot tell a merchant to deny or approve a check – its decline recommendations are as far as it can go. With that being said, Certegy does possess files for consumers, and those files can be tainted with false information that jeopardizes one's chances of cashing a check. False and damaging information should be remedied as quickly as possible since the negative consequences can go far beyond being unable to cash a check.
Detrimental information in a consumer's file can include outdated data that should have been modified or removed, mixed information from someone else with a duplicate name, incorrect criminal background information, and other adverse errors.
If you suspect Certegy's file on you may contain illegitimately harmful information, the issue needs to be adjusted quickly, and Consumer Attorneys can help! Here's the bottom line: if Certegy does not correct or remove errors on your Certegy consumer report in a timely or responsible manner and does not adhere to FCRA guidelines, you have the right to sue!
Certegy: In Hot Water with the Federal Trade Commission
Even though Certegy serves clients throughout the United States and Canada, its expansive scope of services does not mean it is immune to making costly mistakes. For example, the Federal Trade Commission charged Certegy with two shocking allegations: 1) failing to resolve consumer disputes and 2) failing to keep accurate records. These irresponsible behaviors resulted in Certegy facing a $3.5 million settlement.
Through Consumer Attorneys, you have access to powerhouse legal experts who can assist you with Certegy-related issues. If you desire to contact Certegy Check Services:
Address: P.O. Box 30046 – Tampa, Florida 33630-3046
Phone: 1-800-237-3826
Fax: 727-570-4936
Website: www.AskCertegy.com
Consumer Attorneys Will Fight for You!
If Certegy denied your check, you have the right to request a free copy of your file. The FCRA allows you the right to view your reports for free once every 12 months. Through Consumer Attorneys, our legal professionals fight for maximized financial compensations when consumers' good faith efforts to initiate disputes with Certegy are ignored or handled inappropriately.
Consumer Attorneys serves consumers nationwide and represents them in state and federal courts. We will connect you with a lawyer nearby who will assess your situation as part of a free case review. You can also take advantage of a free credit report analysis. Your situation's circumstances may entitle you to financial compensations.
As a leading national consumer protection law firm, Consumer Attorneys offers its clients more than 10 years of consumer protection expertise. Our lawyers' efforts have secured more than $100 million in monetary recoveries for our clients.
Our Reputation is Your Assurance
Consumer Attorneys is featured in a variety of prominent media outlets, including Super Lawyers, CR Consumer Reports, Bankrate, The New York Times, Daily News, Reuters, and Law Street. Super Lawyers, for instance, has a long-standing reputation for excellence and includes only qualified lawyers chosen from a pool of candidates who have been peer-reviewed and independently researched.
Also, as a client, you will pay no out-of-pocket fees. Our legal teams receive a fee only if they win on their clients' behalf! We're ready to become your powerful legal ally!
It's Time to Act – Contact Our Legal Team!
If your file with Certegy includes damaging errors or if your errors have not been rectified after a proper dispute, Consumer Attorneys wants to know!
Call +1 877-615-1725 for immediate assistance and a free case review.
Fill out our brief Contact Us form or initiate a LIVE CHAT – share your concerns.
Reach out to us at info@consumerattorneys.com with any questions at any time.
Are you violated by creditors, debt collectors, or credit reporting agencies?
Call us, and we will restore your financial life back to normal.
Get in touch